HOLY BOOM & NOWHERE: Friday, June 7 | 9:30 PM | SPIELBERG
Description
HOLY BOOM & NOWHERE: Friday, June 7 | 9:30 PM | SPIELBERG
HOLY BOOM
Greece, 2018, 99 min, West Coast Premiere
Director: Maria Lafi
Writers: Maria Lafi , Elena Dimitrakopoulou
Producers: Lilette Botassi, Tefta Bejko
Cinematographer: Ilias Adamis
Editors: Yorgos Paterakis, Kenan Akkawi
Music: Lakis Halkiopoulos
Cast: Nena Menti, Luli Bitri, Anastasia Rafaela Konidi, Samuel Akinola
Print Source: Maria Lafi marialafi@yahoo.gr
Multiple storylines take place in a multicultural area of Athens during Orthodox Easter. The lives of four strangers, who live in the same neighborhood, change dramatically when, on Palm Sunday, the neighborhood's postbox is blasted just for laughs. The consequences are relentless while Thalia watches everyone in the neighborhood, having lost her only chance to find happiness.
Maria Lafi studied Photography and Audiovisual Arts at Technological Educational Institute of Athens and Film Direction at Hellenic Cinema and Television School of STAVRAKOS in Athens. Now she studies Master of Arts in Video Production, Audiovisual Media and Motion Graphics at West Attica University. "Holy Boom" is her first feature film.
* 2019 Festival International Du Film De Fes Morocco - Grand Prix
* 2019 Aswan International Women Film Festival - Best Screenplay Award & 1st Actress Award
* 2019 II Festival de cine Chipriota y Griego en Barcelona, Spain - Best Film & Audience Award
* 2018 Thessaloniki International Film Festival - Greek Films Greece
* 2018 Tirana International Film Festival - Best Balkan Film
* 2018 Festival de Cine de Zaragoza Spain - Best Feature Film
---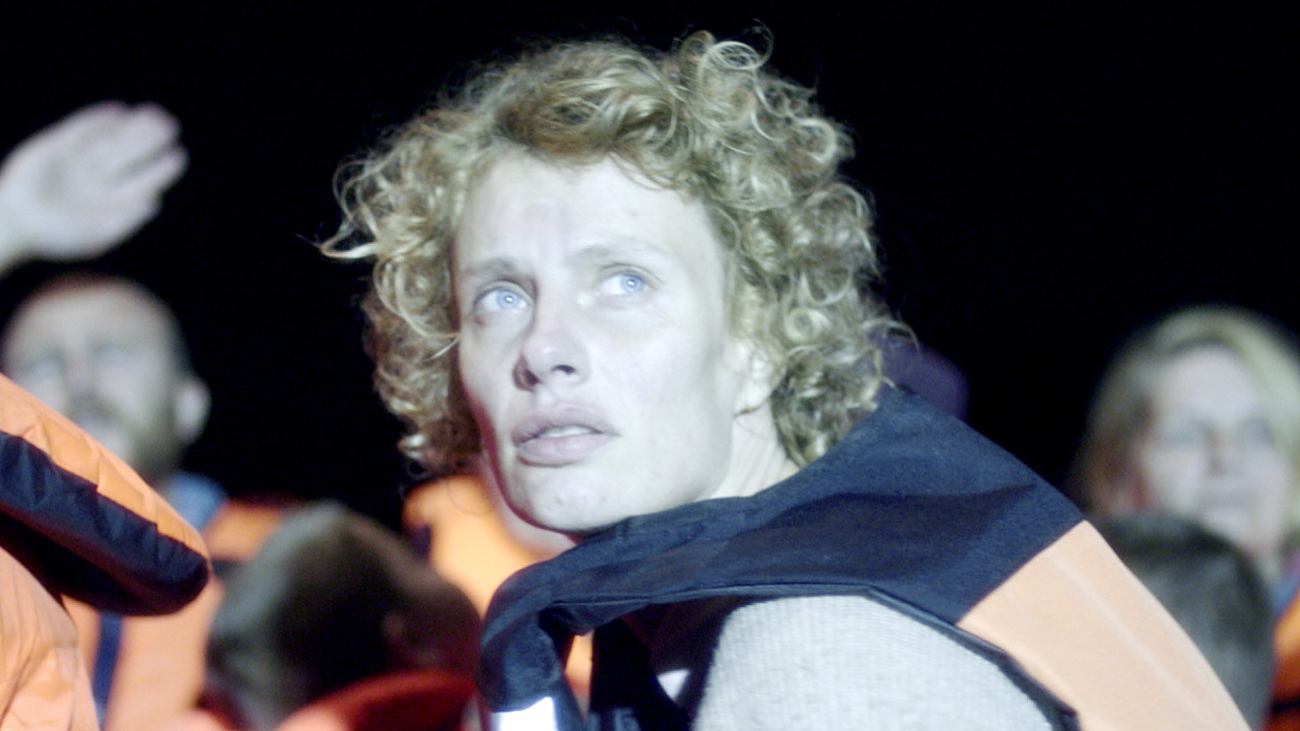 NOWHERE
Greece, 2018, 14 min, North American Premiere
Director/Writer: Sotiris Palaskas
Producer: Maria Drandaki
Cast: Effi Rabsilber, Merlin Rose
You have a family, a house, a life. Then, in a moment, you lose everything. And violence seems to follow you in every step you make.
* 2019 International film festival of Aubagne
* 2018 Athens IFF
* 2018 Hellas Filmbox Berlin