Holocaust History Museums Tour - FREE Livestream Program via Zoom Aug. 2
About this Event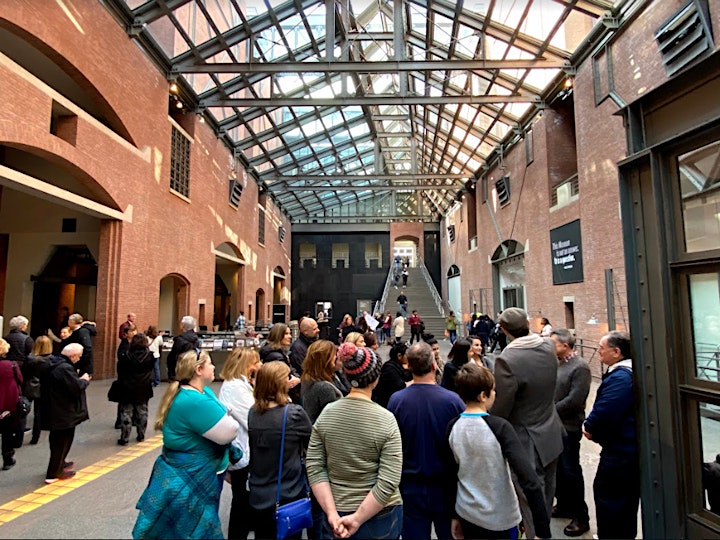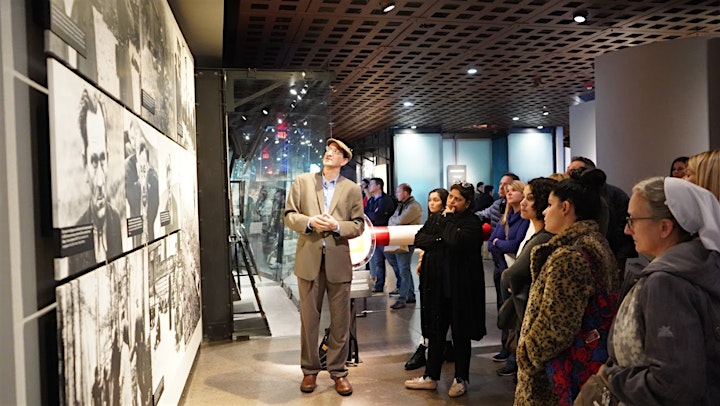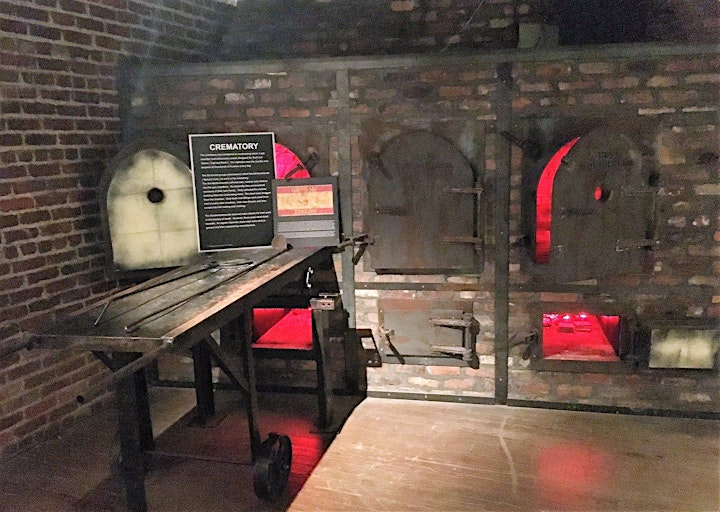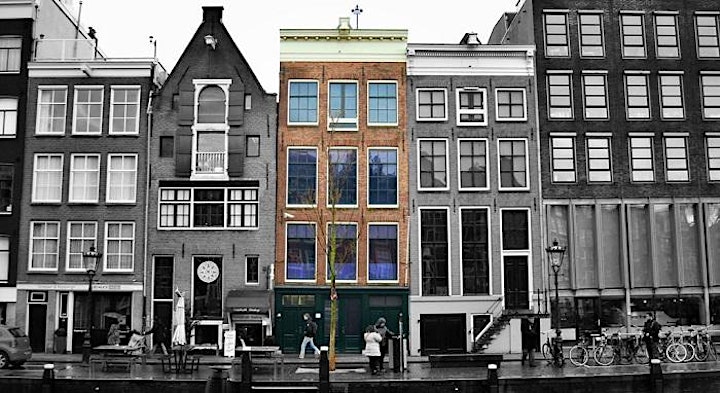 Please read the complete event description carefully to find answers to commonly asked questions.
Washington, DC History & Culture, a non-profit community organization, is presenting an encore performance of our popular online/virtual history of the Holocaust - including the story of Anne Frank.
Washington, DC History & Culture is an independent organization, not affiliated with any other entity. Our free, educational program is being provided as a public service and tells the story of noteworthy historical items found at three museums:
- The United States Holocaust Memorial Museum (Washington, DC)
- The Virginia Holocaust Museum (Richmond, Virginia)
- The Anne Frank House (Amsterdam, Netherlands)
Our tour-type program will provide a brief overview of each of the three museums and prominent items from their collections. Because this is an online/virtual event, you will be able to "visit" all three museums in a single day - and from the comfort of your own home!
Please note that this program is presented solely by Washington, DC History & Culture, and is not done in partnership with any of the museums listed above.
__________________________
Your host for this program is Robert Kelleman, the founder/director of the non-profit community organization Washington, DC History & Culture. Robert earned an art history degree from the University of Michigan, spent the first two years of his career at the Detroit Institute of Arts, and has previously made numerous trips to the museums we will be discussing as well as many other Holocaust-related sites. This program is complementary to the "Anne Frank & Holocaust" program that Robert presents online and in Washington, DC. Robert is not employed by any of the museums we will be discussing.
__________________________
Zoom Connection Info:
This educational and entertaining program is open to all regardless of age, geographic location, etc. and since it is an online/virtual event via Zoom you can connect from anywhere in the world.
This is a FREE program.
However, Zoom events have a limit on the number of people that can participate and therefore the event may "sell-out" once a certain number of registrations has been reached.
Beware of sites other than "Washington, DC History & Culture" offering to give-away, broadcast, or sell access to our FREE program as these are common scams.
Zoom Connection Link Will Be Emailed:
Login info will emailed approximately 8-24 hours prior to the event to those that registered through the Eventbrite.com (link via Facebook) or Meetup.com web sites.
Please note that clicking "Interested" or "Going" on the Facebook event posting is not a formal registration - you have to click "Tickets" or similar on Facebook to be transferred to Eventbrite.com (Facebook's ticketing site) to actually register.
Connecting to Zoom a few minutes early is strongly recommended.
This is a visual presentation so the bigger device screen that you can use the better.
To join the event simply click the Zoom link that is emailed separately and follow the instructions.
The login info is emailed as opposed to being posted online to avoid hackers/spammers.
If clicking the link doesn't work you can try copying and pasting it instead.
Depending on the device Zoom may work better in some browsers/devices than others.
If you are disconnected for any reason just reconnect.
Zoom Disclaimer:
We try to ensure that everyone that signs-up for our program is able to participate.
However, periodically for various technical reasons some people that register beforehand may not be able to participate if the login was not received because of spam blockers, etc. or if event capacity is reached. This can be avoided by checking your email for the login no later than one hour beforehand and logging into Zoom early - several minutes before the program starts.
We'll do the best we can to ensure everyone can participate, but keep in mind this is a FREE program presented as a community service by an all-volunteer non-profit organization with limited resources.
__________________________
This program is presented by the non-profit community organization Washington, DC History & Culture:
"bringing people together to experience the history and culture of Washington, DC."
For more entertaining and educational programs visit us at:
#DCHistoryAndCulture
We look forward to seeing you - thanks!
Robert Kelleman
Washington, DC History & Culture
rkelleman@yahoo.com
202-821-6325 (text only)