Hollywood Talent Agent Shares Secrets of Success in the Film/TV Industry

Sunday, October 2, 2016 from 12:00 PM to 2:15 PM (PDT)
Event Details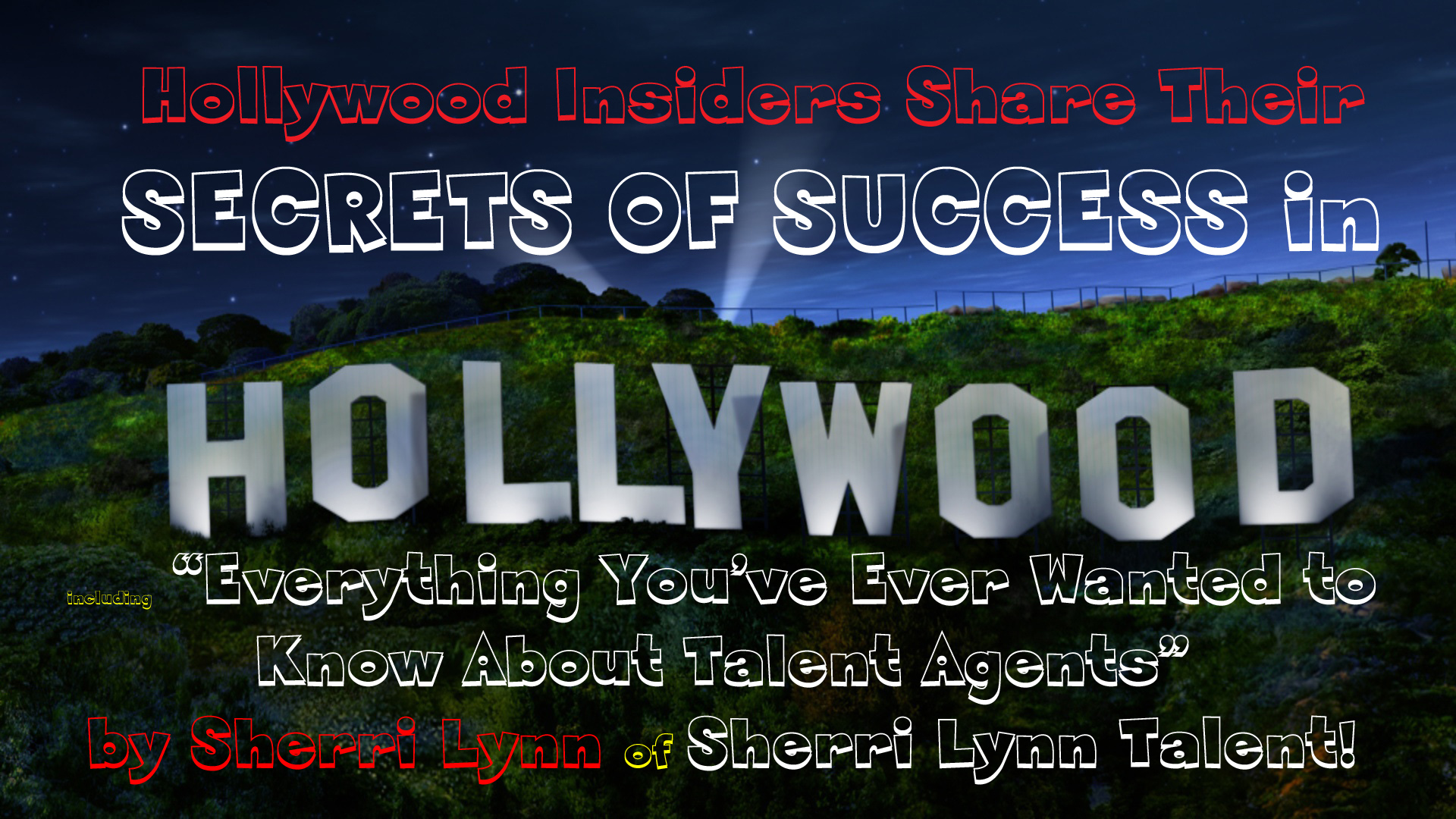 Please Join Us for an Amazing Career-Enhancing Special Event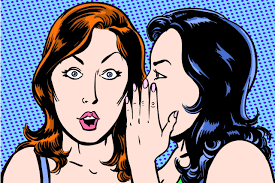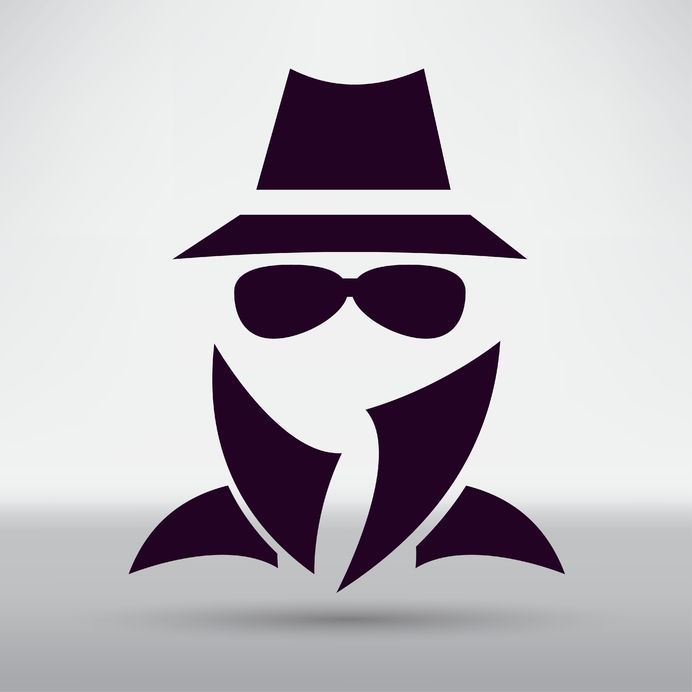 The Secrets of Hollywood Success!
Everything You've Ever Wanted to Know About Talent Agents . . . 
and a LOT More!
Joining us for the first time ever
Sherri Lynn
of the
Sherri Lynn Talent Agency
Sunday, October 2, 2016

The Jeremiah Comey Studio
 (a beautiful theater in a great area with lots of free secure parking)
 12215 Ventura Blvd., Suite 111 Studio City, CA  91604
(located in the Times Square Plaza, the home of Peet's Coffee, about 1 1/2 blocks west of Laurel Canyon Blvd.)

---
---
---
LATE-BREAKING NEWS!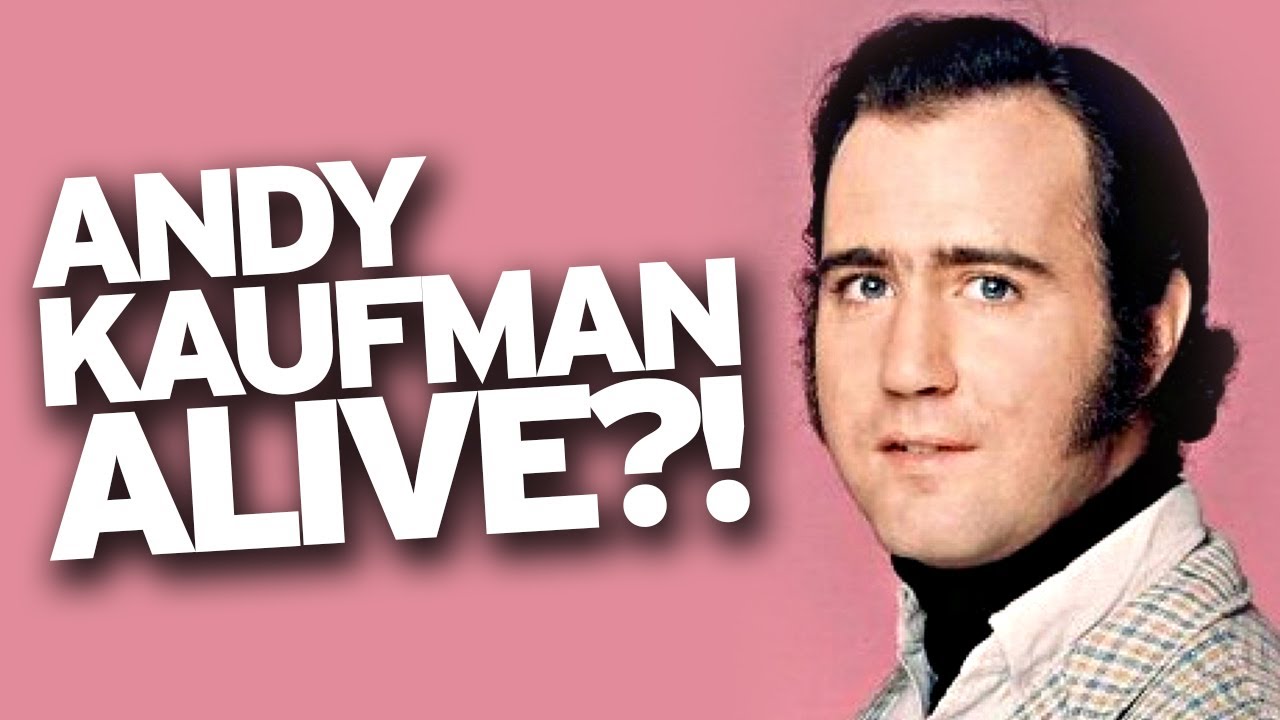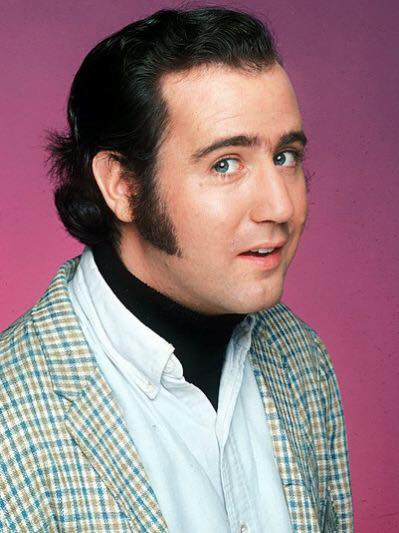 We just had a conversation with producer Kevin Michaels who is currently shooting a feature-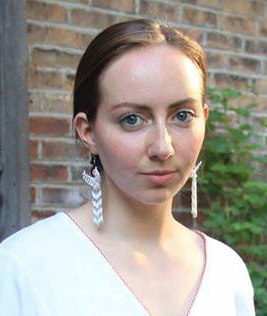 length documentary on the amazing departed (???) comic genius Andy Kaufman! At the request of Michael Kaufman, Kevin is currently interviewing Andy Kaufman's "daughter" who made international headlines when she told the world that Andy Kaufman was still alive. --  Professionally known as Alexandra Tatarsky, she made even bigger headlines later. It's called "PR" and you'll learn the truth directly from her on Sunday! Both Kevin and Alexandra will join us Sunday for a brief interview/Q&A. This is not to be missed! 

---
---
---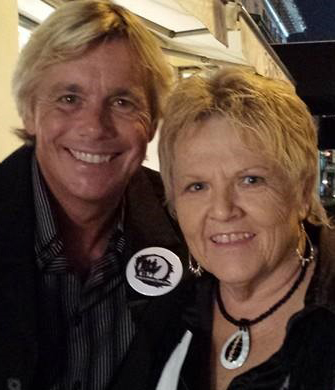 We are honored and delighted to announce that, for the first time ever, Sherri Lynn, CEO of the Sherri Lynn Talent Agency will join us Sunday as a very special guest speaker.  (pictured here with Christopher Atkins.)

Most in the entertainment industry know the name Sherri Lynn, but few know her diverse background and string of accomplishments.  We'd like to introduce you to the extraordinary lady who stands at the helm of the Sherri Lynn Talent Agency.

Sherri was a community youth advocate assuming roles on City Recreational Planning Boards, Pop Warner President and Cheer Coordinator, Board roles in Little League Bobby Sox Softball and coaching City and High School teams in Softball and Volleyball always dedicated toward one innate philosophy, dare to make a difference. Following twenty-five years as a Medical Administrator, concurrently as a Deputy Probation Officer, five years as an educator while securing two Master's Degrees in Administration and Supervision and Curriculum and Instruction--her journey of self-discovery continued. While ghost writing a book and teaching Creative Writing and Language Arts in a summer enrichment program, the lure of Hollywood seductively drew Sherri's innovative techniques and creative vision into starting her own Talent Management entity four years ago.

Believing in clients and creatively evolving with fresh ideas and techniques to secure auditions, Sherri Lynn Talent Management is a growing presence. With a nonprofit foundation in development to champion matching youth with scholarships and educational opportunities, the dare to make a difference challenge continues. A never ending source of energy, positive reinforcement and a passion for creativity, her continuing quest for knowledge and sharing life experience assures that her natural story telling ability and educator background flows forth as a continuing source of shared experiences and information intended to motivate and inspire.

Her growing roster includes Rick Mora and Marisa Quinn of the Twilight Series, Stoney Jackson Angels in the Outfield, Lejon Stewart of 3 Pirates of the Caribbean Movies as well as recently released Cardboard Boxer, Kris Murrell of Grown Ups 2 and Gabriel Burrafato and Jennifer Faith Brown who have achieved Broadway, Vegas and live theatrical touring gigs. This diverse talent family continues to make its own unique multi genre impact.

In other words, you're going to really like this lady and the insight you gain by meeting, talking with, and listening to this dynamic lady this Sunday!


---
Additional Producers Are Also Expected!
You Never Know Who You'll Meet At These Events!

---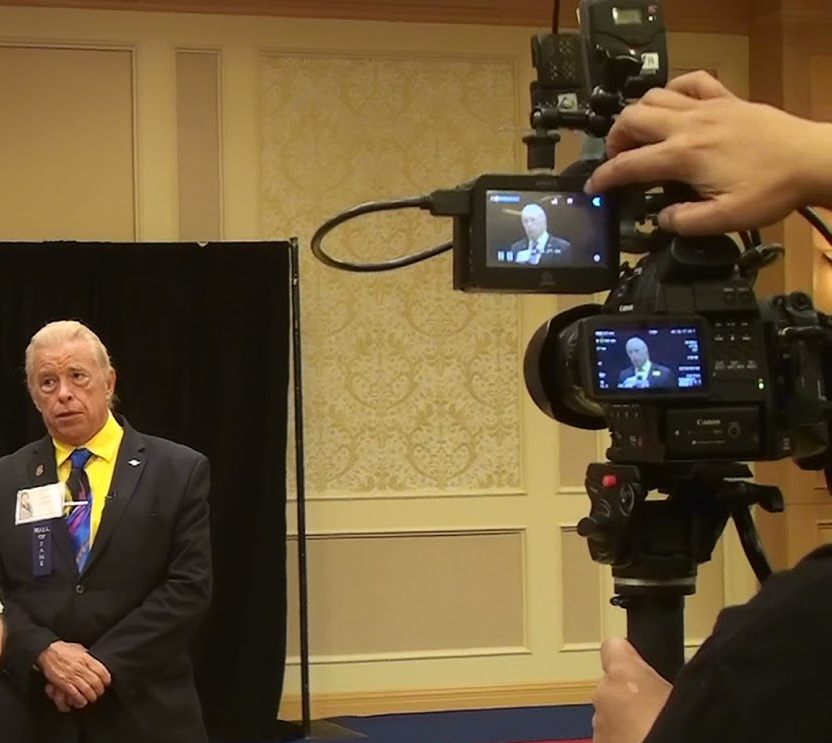 Rock Riddle will be your host and "Master of Ceremonies" for the seminar event. Rock has over a third of a century and well over 145,000 hours' professional experience in the film and television industry.  His background includes:  Publicist and President of APS Entertainment, of course, as well as SAG Franchised Talent Agent and Agency Co-Owner, Personal Manager, Producer, Casting Director, Stunt Person, Talk Show Host, Film and Television Actor, and Amazon.com #1 Best-Selling Author ("How to Become a Magnet to Hollywood Success") - not to mention his legend status as the original "Mr. Wonderful" of professional wrestling and 2-time Hall of Famer.  

Rock's greatest talents include (1) his mastery in the marketing of entertainment industry professionals and (2) his amazing ability to motivate, inspire, and teach actors how to achieve and go beyond their dreams.  On April 21, 2007, Rock was presented with the prestigious Reel Honoree Award, an award which is presented once a year to an individual who has made a difference in the entertainment industry. Past recipients of this award include Sylvester Stallone, Charles Bronson, James Cagney, David Carradine, Robert Conrad, Kirk Douglas, Cesar Romero, Mickey Rooney and others. Rock has dedicated the majority of his life to helping people achieve and live their dreams in the entertainment industry, and he is very proud of this honor.
---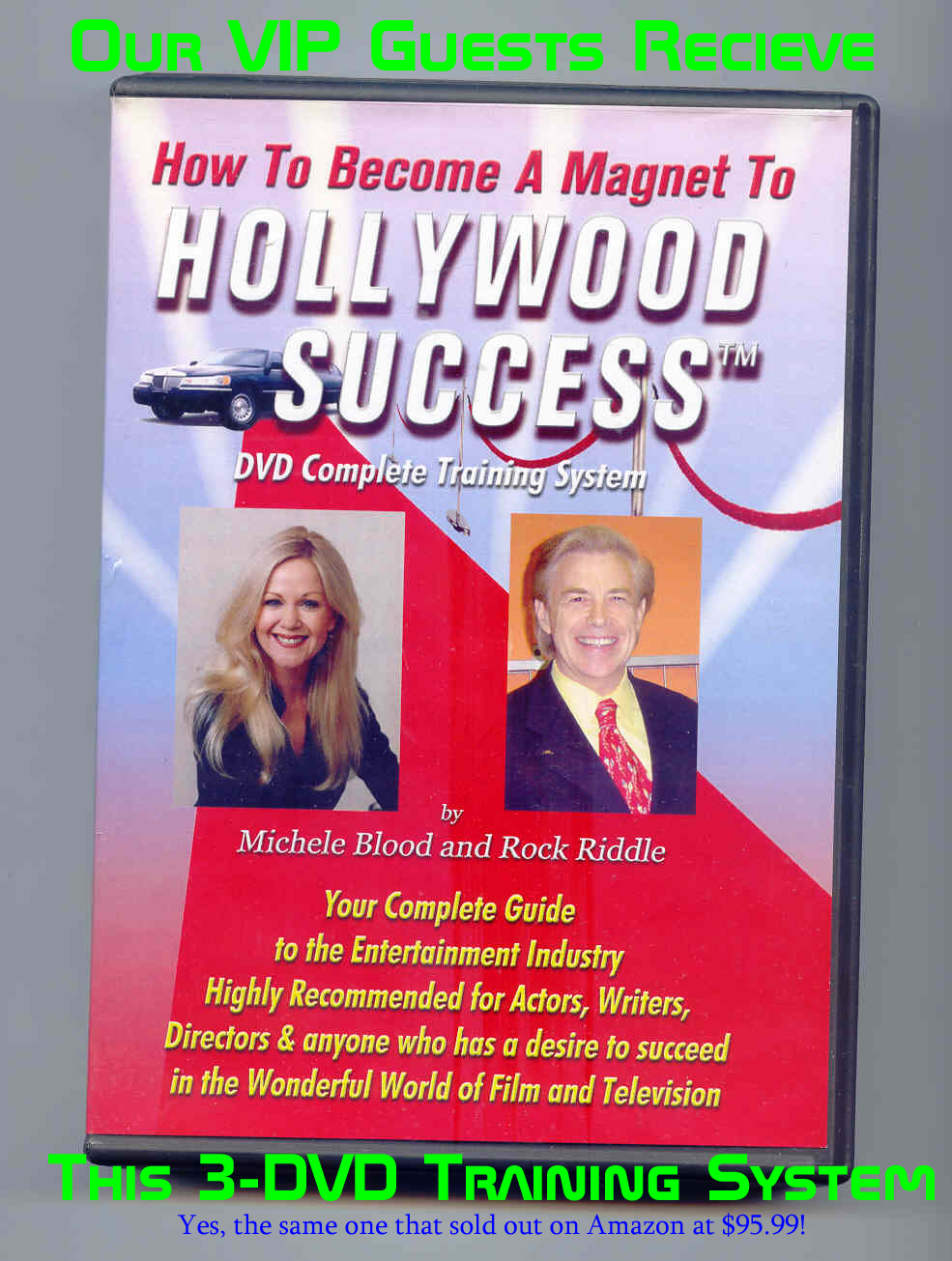 ---
REMINDER:  WE START AT 12:00 NOON! - PLEASE BE ON TIME.  THANK YOU!

THIS IS NOT ANOTHER "ACTOR SEMINAR." It is a unique experience that is motivating, inspiring, hard-hitting, blatantly and brutally honest, eye-opening, practical, useful, and extraordinarily valuable. It is crammed full of usable information that, when applied, can quickly accelerate your success in the film and television business! Hundreds of actors who attended past events sent thank-you cards and/or praised the events in writing. Over fifty actor attendees were actually hired for film and/or television projects as a result of meeting producers at these events - including a starring role for an actor in a SAG feature film (and that actor had no SAG card at the time and had never done a previous starring role). Please join us for an event that can potentially change your entire professional life! - And please invite a deserving actor friend . . . 
When & Where

The Jeremiah Comey Studios Theatre
12215 Ventura Blvd
#111
Studio City, CA 91604


Sunday, October 2, 2016 from 12:00 PM to 2:15 PM (PDT)
Add to my calendar
Organizer
APS Entertainment & Hollywood Success Marketing and Public Relations
We are Hollywood Success -- Associated Producers Services; Actors Promotional Services, Ltd.; Hollywood Success Marketing & Public Relations; and APS Entertainment.  

Incorporated in Hollywood, California in late 1978, APS is a powerful networking organization, a support system, a publicist and a highly effective "marketing machine" for  Entertainment Industry professionals. For over 30 years, our mission has been to empower select professionals in the film and television industry -- to provide them with the tools, support and opportunities that help them achieve success more quickly.  We work with dedicated, determined industry professionals who will achieve a high level of success -- with us or without us.  Our job is simply to greatly speed up the process. 
Dozens of brilliantly talented actors and actresses give up their "Hollywood Dreams" every day.  These gifted people know their craft, but they don't know their business. 
It's Show BUSINESS, Not Show Art.
Our organization provides the business aspects of the Entertainment Industry.  We provide powerful PR, marketing, promotion, networking, and support systems for entertainment industry professional clients.  Much more information is available at www.HollywoodSuccess.com.
Hollywood Talent Agent Shares Secrets of Success in the Film/TV Industry