Location
Warner Grand Theatre
478 West 6th Street
Los Angeles, CA 90731
Description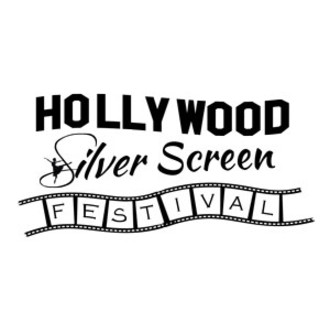 Program
10am: FILM SCREENING

Session 1

11:30am: CASTING DIRECTOR PANEL:

How to book consistent acting roles on network shows, featured films and national commercials?

Casting Director Renee Garcia

Casting Director Megan Foley Marra

Casting Director Leslie Brown

Casting Director Chuck Marra

1pm: FILM SCREENING Session 2

2:30pm: FIRESIDE CHAT

with Writer/Director Peter Sullivan: How he became a content creator for major networks, including Netflix, Lifetime, Hallmark Channel, Universal, Sony, ION, Lionsgate… . Interviewed by Angela Marie Hutchinson

3:30pm:

FILM FINANCING PANEL: How to raise money for your film as an indie filmmaker?

Pearry Teo raised $$$ from the private sector in the US

Jennifer Sharp raised $$$ from crowdfunding, private investors & grants in the US

David Jay Willis raised $$$ from equity crowdfunding in the US

Eddie Vigil V raised $$$ from crowdfunding in the US

Craig Rosebraugh raised $$$ from private sector & government overseas

Moderated by Nancy Fulton

5pm: RED CARPET

emergent experience by LM Treasures, featuring life-size action figures, covered by various photographers and media outlets.

6pm: AWARD CEREMONY hosted by Manu Intiraymi from Star Trek Voyager:

Award Presentations

Fashion Show by acclaimed designer Sue Wong

A performance by Jurupa Hills Players of the Palace

Live Music by The Rewind

Live Music by The Heritage

Jewelry Runway Show by Second Lems Jewelry Designer & Amodel
Event website: http://hollywoodsilverscreen.com/festival
VENUE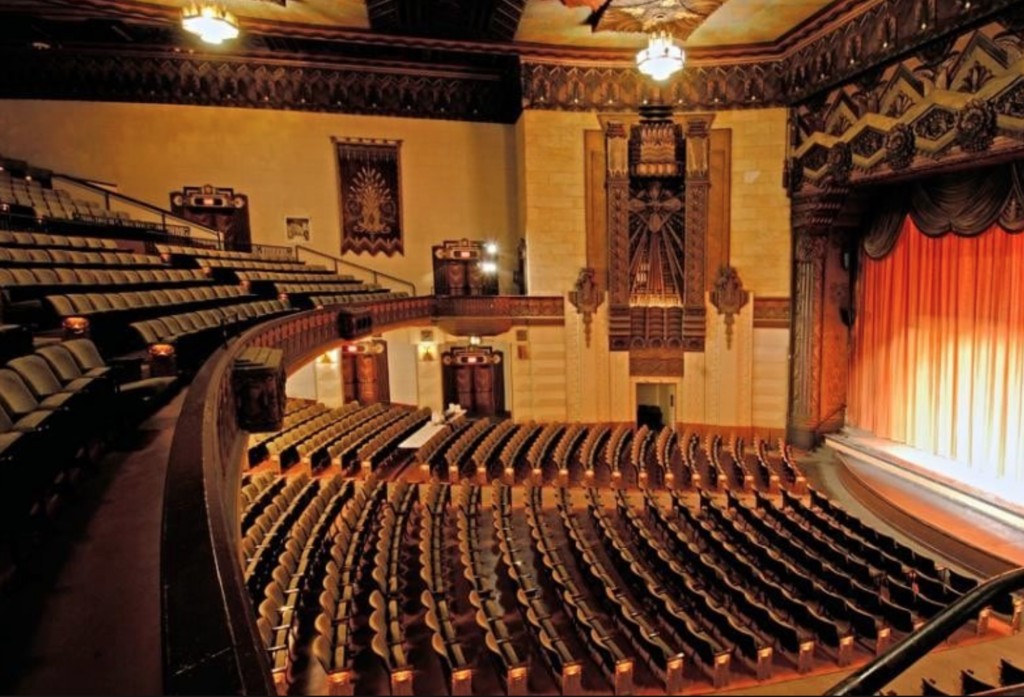 Warner Grand Theatre is a facility of the City of Los Angeles Department of Cultural Affairs. This beautiful 1400-seat art deco theater is the only one of the 3 original Warner Brothers theaters left. This historic landmark is now equipped with the state of the art digital film projection, lighting, and audio technology. Join us at this magnificent venue for a celebration of film, art, and music.
Actress Dorka Gáspárfalvi (Sing, Oscars Winner 2017)
KISS front man Gene Simmons
The Pre-Opening Party
The FREE Pre-Opening Party is at 7pm on Saturday, Oct 12th, 2019 at the Whale & Ale. RSVP here: https://www.facebook.com/events/406848456641762/ or https://hssfparty.eventbrite.com.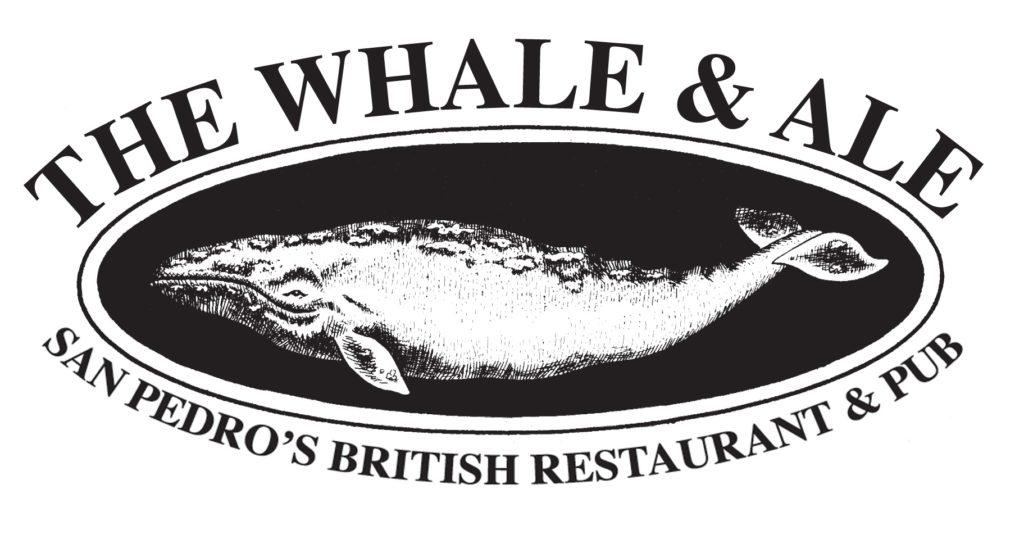 The Whale & Ale in San Pedro is a totally unique British Restaurant in the South Bay/Long Beach area; entirely oak-paneled with a long oak bar, brass fittings, mezzanine-balcony, piano lounge. It's in the fun area of San Pedro (the business/dining/art gallery district). Menu has grown to include favorites like Beef Wellington, Fish & Chips, Dijon baked rack of lamb, Atlantic Salmon, Chilean Sea Bass, Prime Rib & ​several award-winning English Pub favorites. Full bar, off-street parking, open seven days & holidays. Website: WhaleAndAle.com – Phone: (310) 832 0363
The Speakers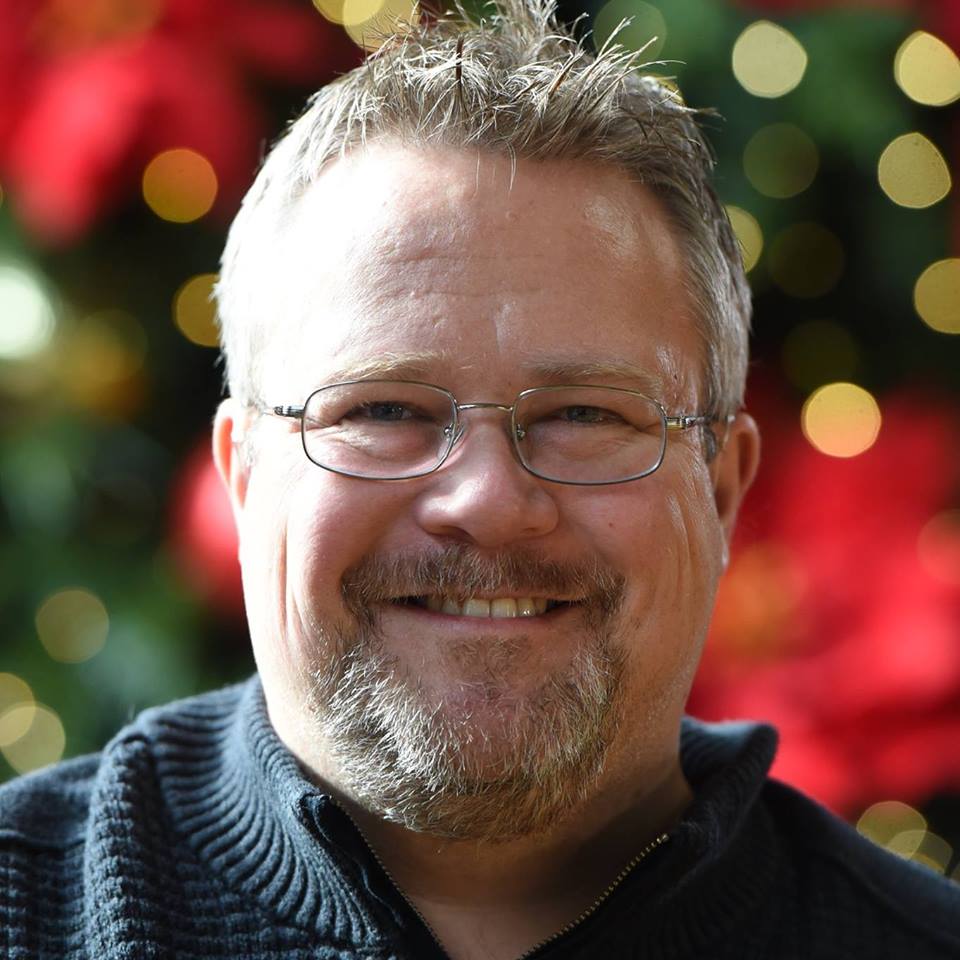 Writer/Director/Producer Peter Sullivan
Peter Sullivan has directed over 27 films for television, video and VOD. Most recently, he directed the hit psychological thriller "Secret Obsession" for Netflix. Additionally, he has written over 50 produced films, including Stan Lee's "The Sandman," and produced over 100. He has created content for Netflix, New Line Cinema, Lionsgate, Sony, Universal, the Syfy Channel, Lifetime, Hallmark Channel, Funny or Die, and ION.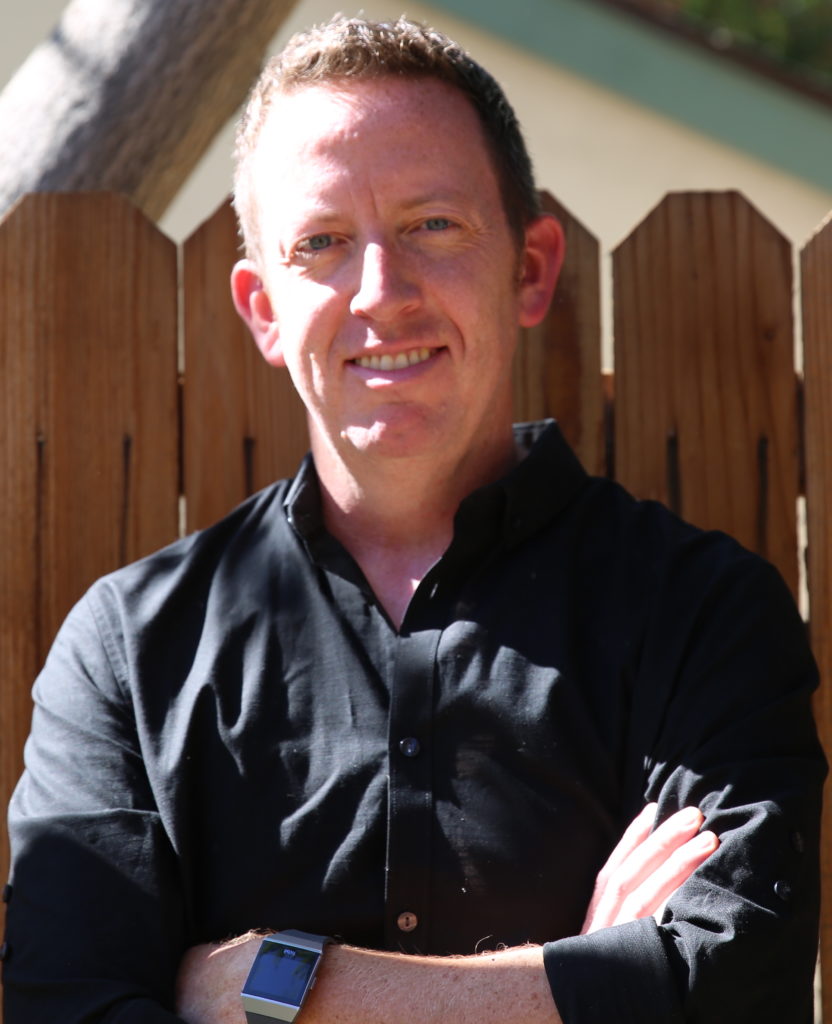 Producer/Writer/Director Craig Rosebraugh
Craig Rosebraugh is a Producer, Writer, and Director with two decades of experience in the entertainment industry. Based in Los Angeles, Craig's background includes significant work in both feature film and television scripted and non-scripted content and he has personally overseen numerous projects from conception and development, through financing and pre-production, into production, post-production and distribution. His recent projects include the award-winning Greedy Lying Bastards, an investigation into the climate change denial campaign (Exec. Producer Daryl Hannah, distributed by Warner Brothers) waged by the fossil fuel industry; Gina's Journey: The Search for William Grimes, which follows the quest of one woman to connect with her ancestor who gained freedom via the Underground Railroad and authored the first fugitive slave memoir in U.S. History; and The Surf Zone, a look at the origins and development of surfing in California.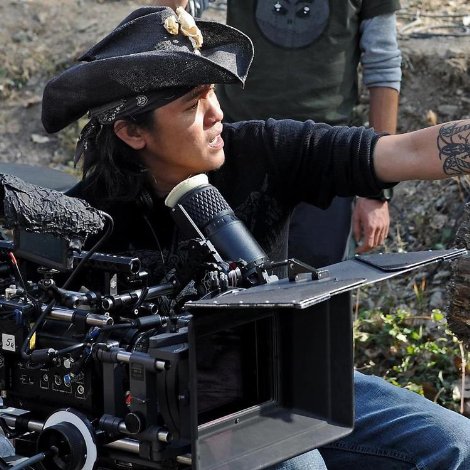 Director/Producer Pearry Teo
Singapore-born director/producer Pearry Teo made history as the first of his native country to direct a Hollywood feature film, with the 2007 sci-fi thriller The Gene Generation, starring Bai Ling and Academy Award winner Faye Dunaway. Teo's films combine uniquely sinister visuals with engaging, action-driven storylines that have been met with wide acclaim from horror audiences. Website: https://ghliterary.com/clients/pearry-teo
Teo's unique stylistic sensibility characterizes the dark fantasy world of his films, ranging from a twisted remaining of the Land of Oz to cyberpunk dystopia. Following the release of The Gene Generation, Teo wrote and directed the horror film Necromentia in 2009. In 2010, Teo was on location in China to direct NBC/Universal's fantasy project, Witchville, starring Luke Goss for the SyFy network. In 2011, he returned to the horror genre with Dead Inside. Since then, Teo has completed several films including, Dracula: The Dark Prince, starring Academy Award winner Jon Voight, and Strange Blood (2015).
Outside of directing, Teo has served as an executive producer with Ascension Pictures for the Wachowski Siblings' Cloud Atlas, starring Tom Hanks and Halle Berry. Teo is slated to executive produce, with Red Sea Media, four features under the Pearry Teo Presents label. He also serves as co-partner and founder of Teo Ward Productions, his development and transmedia content creation company.
Teo's other credits include The Curse of Sleeping Beauty (2015) starring Ethan Peck, India Eisley, and Natalie Hall; Hellboy VR (2018, Millennium), Day of the Dead: Bloodline (2018, Millennium Films, Saban Films, Lionsgate) based on Day of the Dead by George A. Romero and The Assent (2019, Bleiberg Entertainment). Currently, Teo is working on a feature based on the Greek mythology of Medusa.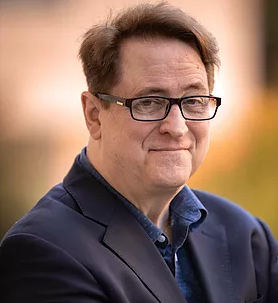 Director/Producer David Jay Willis
David Jay Willis is the first director/producer in the U.S. to use the new Equity Crowdfunding to successfully raise money to make a feature-length film. His company, the United States Motion Picture Company produced his film, I'll Be Next Door for Christmas, a delightful holiday comedy for the whole family. It was released worldwide in 2018 to positive reviews. It's available now on iTunes and Amazon. Website: equitycrowdfundingmasterclass.com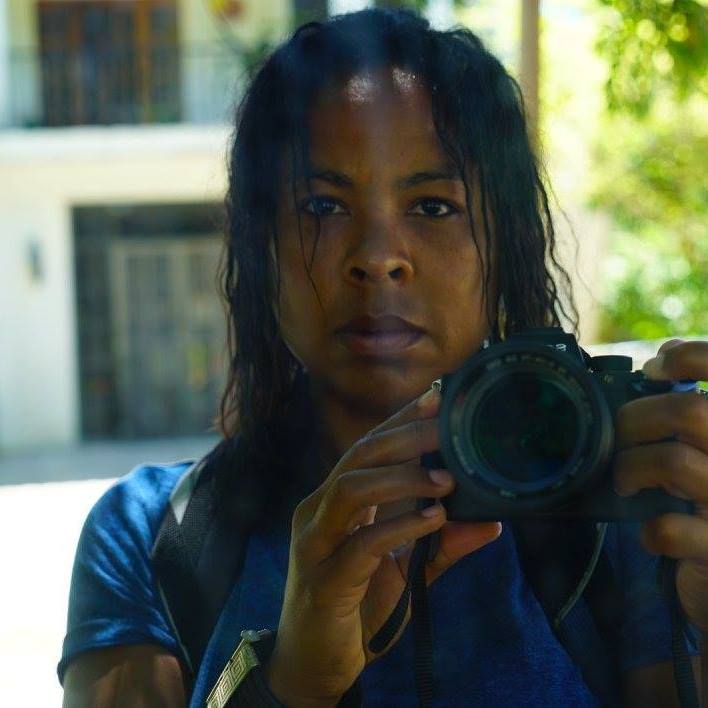 Director, Editor, Writer Jennifer Sharp
Jennifer Sharp is an award winning director, editor, writer and graduate of NYU, Tisch School of the Arts. In 2015, while traveling alone in Honduras, she was inspired to document the story of locals she encountered. With only her cell phone and her artistic vision, she shot the short documentary, "Solitary Worlds," which won the grand jury prize at the 2016 Rincon International film festival.
She is a believer that Art has the power to change the world, and that artists have a responsibility to facilitate that change through sharing their truths. Her film, Waiting, reflects on how we spend our lives waiting passively for dreams to come true. Boxed speaks of the baggage that we choose to carry around. Time Travelers, is a reflection of the absurdity of humans' obsession with time. In Una Great Movie, Jennifer uses humor to address racism, tourism, and how making art a business can destroy art.
An all around filmmaker, she has numerous other credits as writer, director, editor, producer, and art director. Her volunteer work includes making movies with teenagers affected by HIV and AIDS, and she was the volunteer editing coordinator for Make a Film Foundation, an organization that makes films with children who have chronic or terminal illnesses. Follow her current journey of Una Great Movie on all social media at the handle @unagreatmovie and visit www.unagreatmovie.com for behind the scene clips of the process.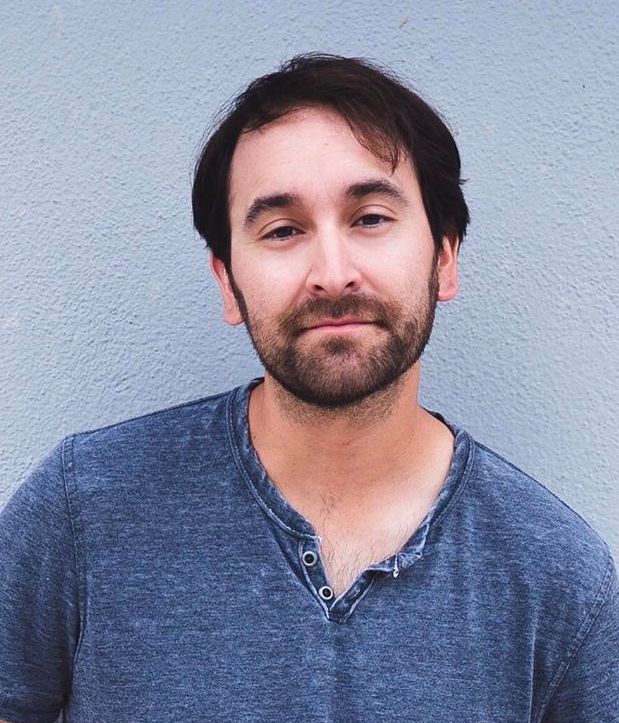 Director/Writer Eddie Vigil V
Eddie Vigil V is a filmmaker based in Los Angeles, CA, known mostly for his writing, directing, and producing of short films, with 2019 being his big jump into the feature world with his first feature film. He raised over $12,000 through Kickstarter for the film which is currently in post-production for a Spring 2020 completion date. Website: eddievigilv.com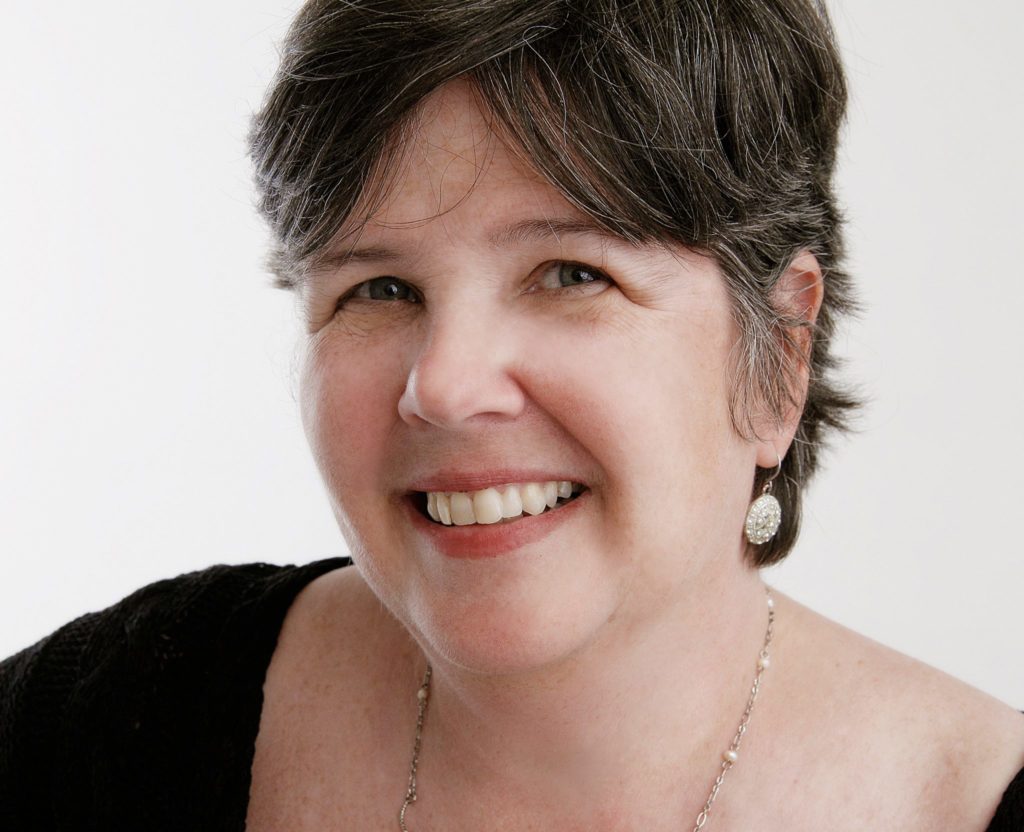 Casting Director Megan Foley Marra
Casting Director Megan Foley Marra has been in the industry her entire life. Having cast over 3500 commercials and dozens of Theatrical movies, TV shows, and Industrials in her 30+ year career, first as Megan Foley Casting and now FoleyMarra Casting. She has a great eye for recognizing and developing talent. She and Chuck have also directed and produced over 60 plays and almost always work together in every aspect of each production at their Lake Arrowhead Repertory Theatre Company. They have recently directed and produced 20+ short films through The Project, which are currently hitting the Festival circuit. As a teacher and director, she has a knack for finding "a way in" to each person's creativity to get the best out of them. She and Chuck work together amazingly and balance each other 's knowledge and support. Her nurturing spirit encourages her actors to work hard to be the best they can be..at everything they do. Website: foleymarraproject.com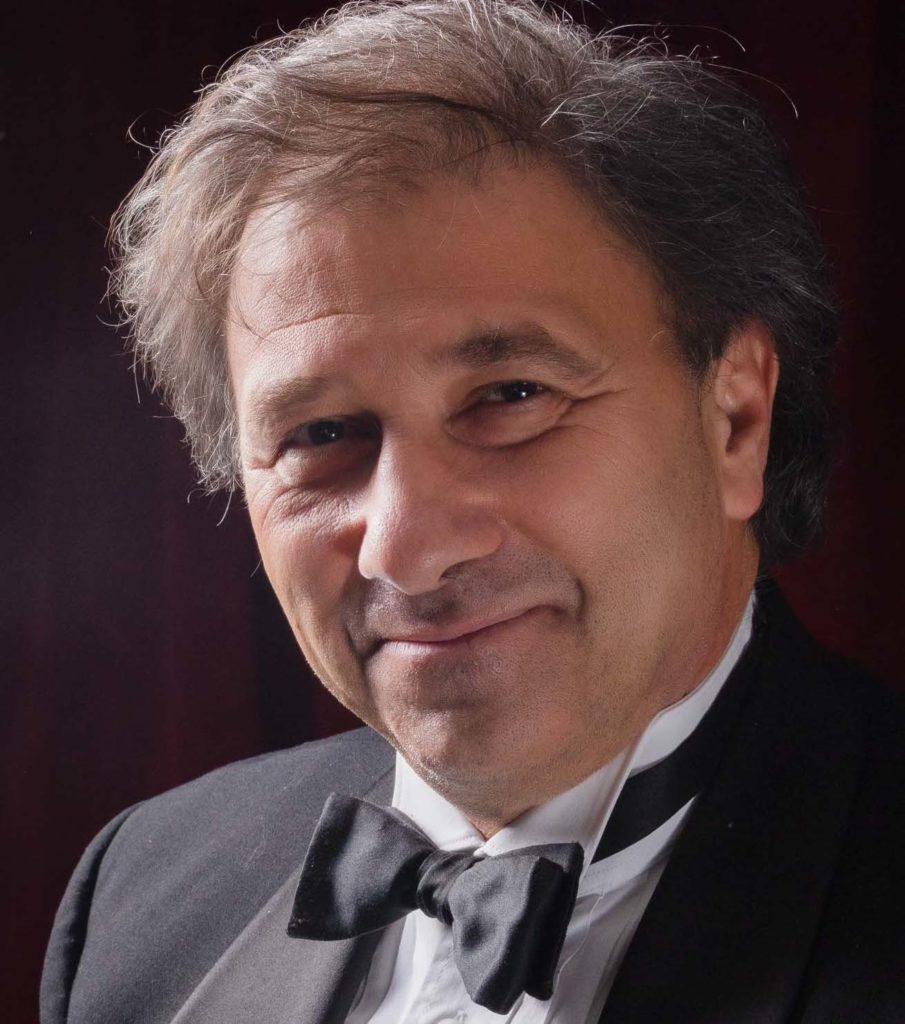 Casting Director Chuck Marra
Casting Director Chuck Marra began acting in high school and ended studying with Lee Strasberg at the Tisch School of the Arts/Lee Strasberg Theatre Institute in New York. He moved to LA and worked as an actor in commercials, theatre and television before becoming a casting director with Foley Marra Casting.
More speakers to be added soon.
The Red Carpet
2-time Emmy Nominated Actress Kelsey Scott (Fear the Walk Dead: Passage, How to Get Away with Murder)
Actor Jason Drunker (Diary of a Wimpy Kid: The Long Haul)
The Red Carpet emergent experience is provided by LM Treasures. In-house photography is provided by Ruben Rodriguez. In-house videography is provided by Pryde Pierce. Additional photography and media coverage are by Svetlana Novikova, Steve Escarcega, Nelson Shen, Sara Pastrano, Daniel Pham, JZTVLive, Steven Harvey, Marjorie Rothstein.
Additional photographer and media outlets are to be added. Please use the contact form on this site if you are interested in covering the event.

LM Treasures is the largest distributor of life size statues in the United States! Don't believe us? Come visit our 9,000 Sqft showroom located in Fontana, CA with over 1,500 props on display available for rental or purchase! We carry props for every occasion, we are the place to find the hard to find. Bring your vision to life by adding a touch of LM Treasures very own Jungle Safari, Jurassic Park, Candy Land, Mexican Fiesta, Egyptian, Circus Carnival or Super Hero themed products. Website: LMtreasures.com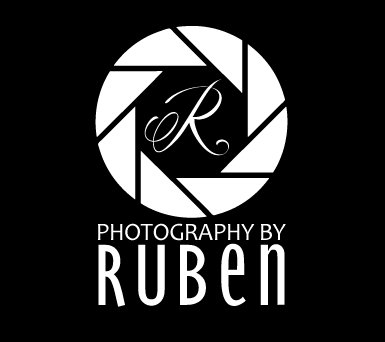 Actress Sheryl Lee Ralph (Winner of Film Independent Spirit Awards and Winner of LA Femme International Filmmaker Award)
Actor Hakeem Kae-Kazim (Pirate of the Caribean III, Troy, King Kong vs. Godzilla) and Actor Wendell James (Raising Whitley)
The Award Ceremony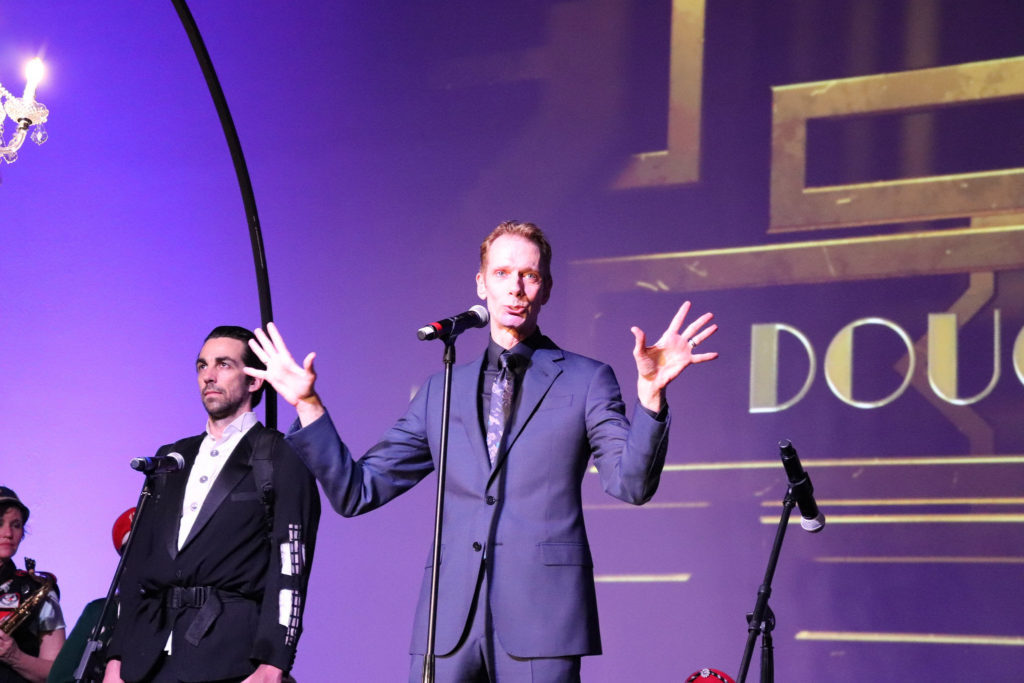 Actor Doug Jones (The Shape of Water, Star Trek: Discovery)
The Award Ceremony performances are by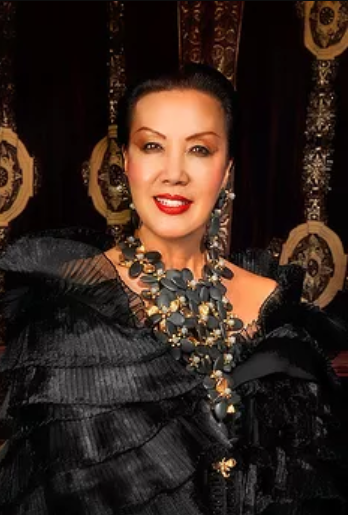 Acclaimed Designer Sue Wong
Acclaimed designer Sue Wong has dressed countless celebrities including Anne Hathaway, Jessica Biel, Minnie Driver, Tyra Banks and Taylor Swift. She continues to be the proven Alchemist, now expanding her artistic canvas into design modalities for Fashion, Home, Lifestyle, Interiors, and signature Hotels. Website: suewong.com
For the Award Ceremony, Sue is bringing 45 models, showcasing her designs that are inspired by the vintage Hollywood glamour of the 1920s and 30s.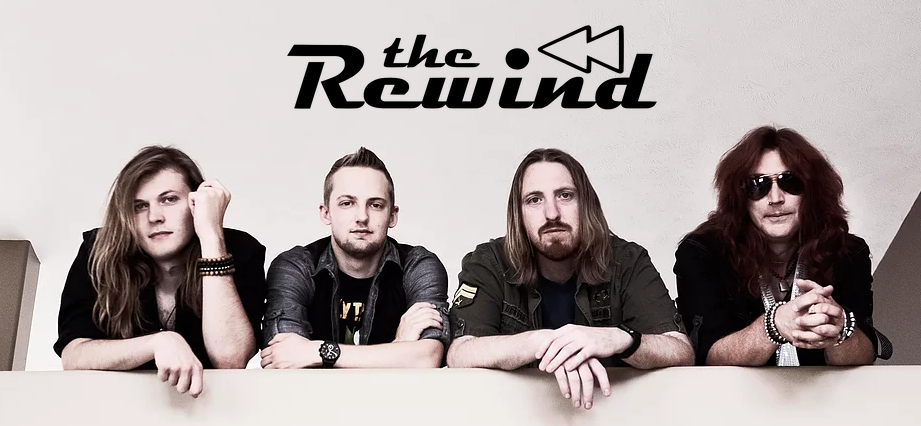 The Rewind
Hailing from Nebraska, The Rewind is a rock band born in 2012. In that time they have shared the stage with acts including Buckcherry, Sister Hazel, Pop Evil, Saving Abel, Shaman's Harvest, Black Oak Arkansas, and many more!With every performance across the central plains, The Rewind provides audiences with an authentic rock experience. Their latest release, Casting Shadows, is available on all digital media outlets and has garnered praise from rock legends including Tom Petty, Peter Frampton, and members of Cheap Trick. Website: therewindband.com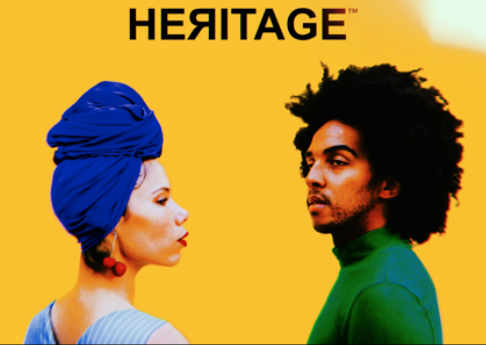 LA-based soul/pop outfit, HEЯITAGE, is a powerhouse duo that features Hannah Eggen and Gianluca Gibbons, interweaving their infectious sounds of seasoned soul, topped with invigorating pop. They recently partnered with the Arbonne Charitable Foundation® to use their single "Red Lips" to inspire confidence inside and out with the #ThoseRedLips Campaign. Website: htgmusic.com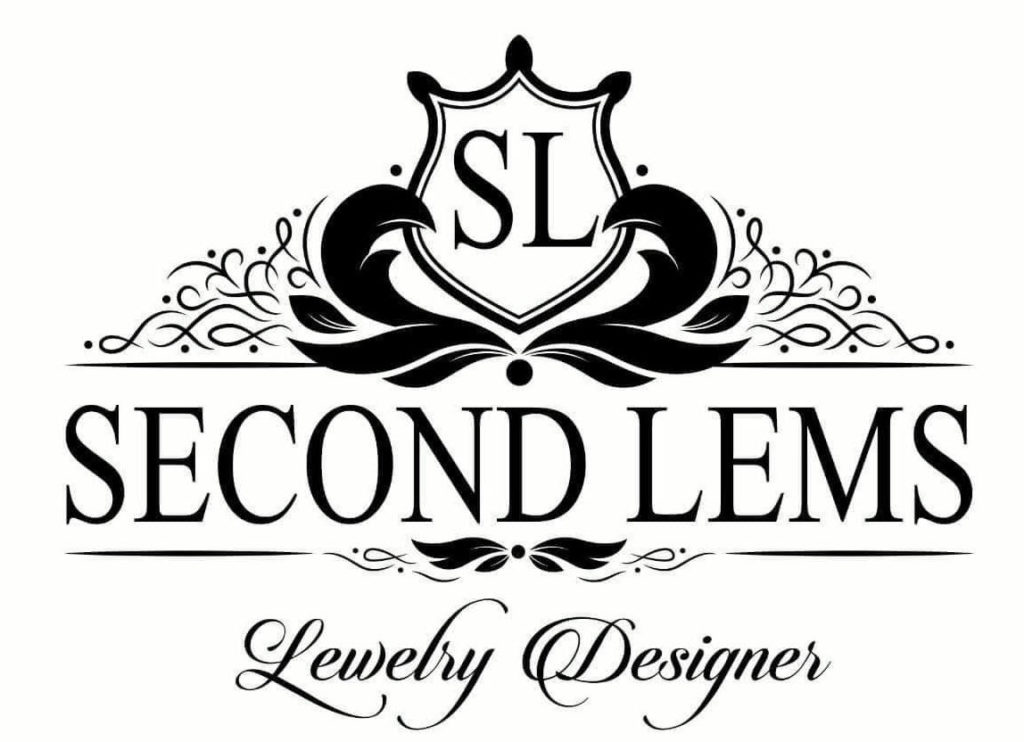 New York Second Lems Jewelry Designer is bringing 15 models from Amodel to showcase his statement necklace collection.
OneTwOneTwo is performing a hip hop dance, with music DJed by Neomatrix.
The Award Ceremony is hosted by Marle Schaefer. The Awards are presented by Festival Queen Dawna Lee Heising.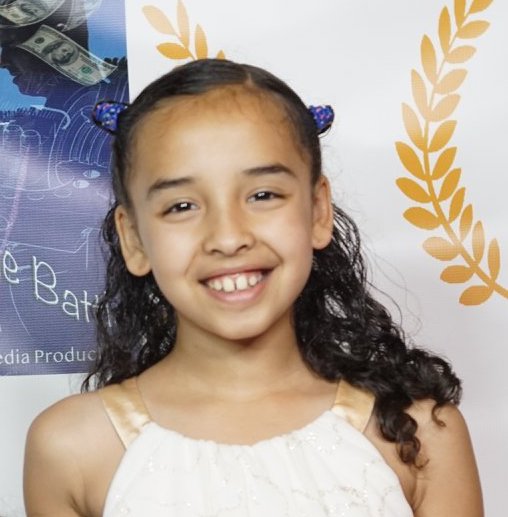 Actress Marle Schaefer
Marle Schaefer is a 10 years old actress who did her first role at 2 years old. Marle has been featured on feature films, an Ikea commercial and shows like AbsurdTV, Africa Channel, and Goldie Blox. Marle recently gained her black belt in Tae Kwon Do.
The Film Screening Sessions
Our mission is to recognize worthy filmmakers and to provide a platform for an appreciative and informed discussion of their work. We screen films from all over the world and honor emerging filmmakers from every age, religious, ethnic and cultural perspective.
The Film Screening sessions are hosted by our festival Director of Film Program Paul Michael Johnson.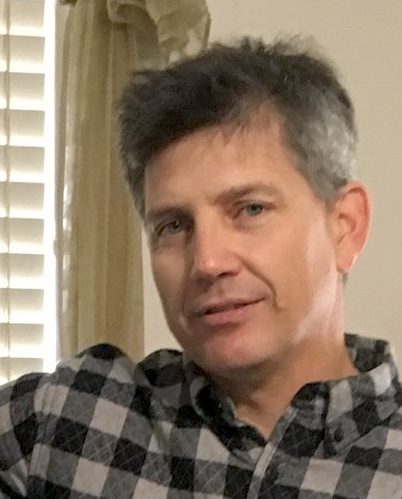 Festival Director of Film Program
Paul Michael Johnson
Writer/Director Paul Michael Johnson graduated from UCLA and later joined Entertainment Risk Agency, where he read 100s of scripts that were green-lighted for production. His first film was Beyond The Ring in 2002 and his latest project was Guinevere in the Divinity Factory in 2019 with Pocket Jacks Productions.