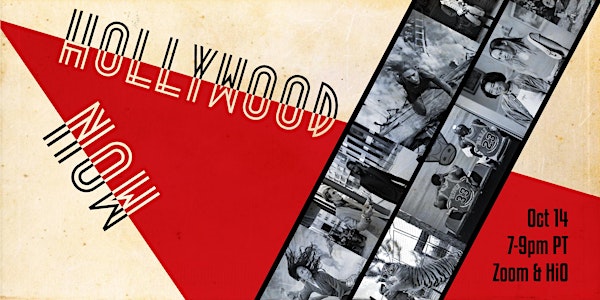 Hollywood Now
Hollywood Now returns for 2020 virtually. Join the top entertainment schools in the country.
By Trojan Entertainment Network
Date and time
Wednesday, October 14, 2020 · 7 - 9pm PDT
About this event
Join the top entertainment schools in the country as we rub the proverbial elbows, exchange ideas, and make things happen at the annual event using the platform Hio. This is the perfect opportunity, to expand your network of creatives, executives, agents and lawyers to include passionate and driven alumni from USC, NYU, AFI, UCLA, LMU, Northwestern, DKA, Emerson, Southwestern, Harvard, Chapman and CalArts. Join us as we have one on one and small group conversations all done through this wonderful app that you can download on your phone or use on your desktop. When you purchase a ticket, you'll receive an email to download the HiO app and create an account. A day or 2 before the event, you will receive an email with the Zoom information for introductions, as well as a HiO desktop link to the event.
This event is proudly sponsored by Script Pipeline
Script Pipeline discovers and develops writers for film and television, connecting them to producers, agents, and managers. Since 1999, several produced films and over $7 million in screenplay and TV pilot spec sales are credited to Script Pipeline's unique, intensive process of long-term writer-to-industry facilitation. Contest finalists and "Recommend" writers work with Script Pipeline executives year-round, getting broader exposure in addition to continuous, one-on-one development assistance. Visit https://scriptpipeline.com/ to learn more.
About the organizer
The Trojan Entertainment Network (TEN) strengthens ties between entertainment alumni. As an affinity network of the USC Alumni Association, TEN brings together its thousands of members with fellow Trojans from a variety of media professions. Through social, educational and career-oriented events, we connect USC entertainment alumni. TEN was founded in 2010.