Whether you are a true Bob Seger fan or just have a love for incredible music, you won't want to miss Hollywood Nights!
About this event

DOORS OPEN AT 6:30PM
ABOUT THE BAND: Hollywood Nights – The Bob Seger Experience is the ultimate tribute to Bob Seger and the Silver Bullet Band. This 9-piece New Jersey-based powerhouse has set out to re-create everything about Bob and his music right down to the smallest detail. Determined to leave no stone unturned, Hollywood Nights even tours with a baby grand piano. The band prides itself on continuing the amazing groundwork laid down by Bob over the past 30 years. They share the belief that only Bob and his fans have come to know, learn, and love: Represent the voice of every fan, his or her values, working-class background, and the love of rock 'n' roll. If you are a true Bob Seger fan, you won't want to miss Hollywood Nights!
OPENING ACT: Guy Snowdon is a recording and voiceover artist, bassist, songwriter and performer. In 2016, he relocated from the "Second City" of England, Birmingham to the rock capital of the US - Cleveland, Ohio. As an independent musician, Guy has fronted and played in many original and cover bands including AJ & The Woods, The Shadow Division, Mick and the Brit, Ampersand, Shaler, Rockography and The Fores and he has performed in local bars to football stadiums. Currently, Guy can be seen performing with Nitebridge Entertainment in its Here Come the Brits and Woodstock stage show, and in his new project, Guy Snowdon & The Citizens.
ABOUT THE VENUE: Twinsburg's Rock the Park at Perici Amphitheatre is a hidden gem in Northeast Ohio. Often described by fans as a "Mini-Blossom", the outdoor venue holds 1,500 plus at full capacity with a dance pit and various patios. Seating is lawn only.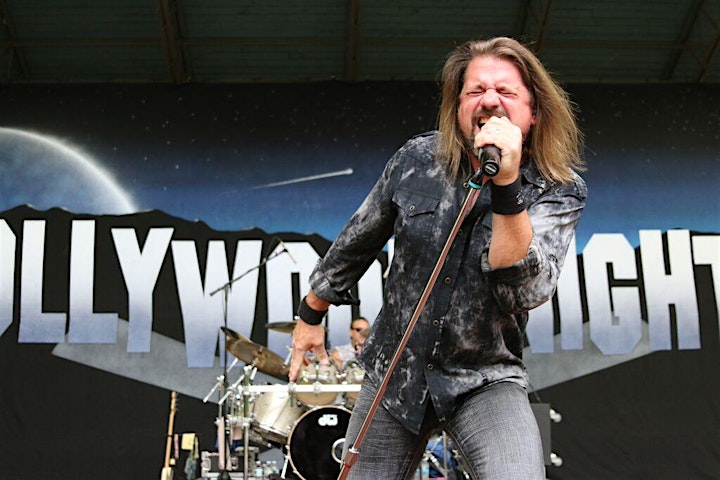 Performers
Date and time
Location
Rock the Park - Presented by Strachan Novak Insurance
10260 Ravenna Road
Twinsburg, OH 44087
Refund policy
Organizer of Hollywood Nights - The Bob Seger Experience