Can't make it live? Register and get access to the full replay for one week! New York Adventure Club | www.AdventureClub.com
About this event
Before movie production moved to Hollywood in the mid-20th century, New York filmmakers churned out silent movies from a makeshift studio atop a boiler factory on West 56th Street and Eleventh Avenue. But when producers needed to film a "wild and woolly" western, the crew headed to the tip of Manhattan where the dirt roads, hills, and trails could still pass for the American west. This is the story behind the origins of the film industry, and the pioneering films, directors, and actors whose legacy was defined in the hills of northern Manhattan more than a century ago.
Join New York Adventure Club on a stunning voyage back in time as we explore the exciting beginnings of film craft, from the indoor studios of midtown to the dusty lots and rural trails of northern Manhattan.
Led by uptown historian and best–selling author Cole Thompson, our virtual deep dive into the world of the early film industry, which took place in and around New York City, will include:
The true story of how renegade NYC film companies subverted Thomas Edison's strangle-hold on the movie industry
Why uptown Manhattan and Fort Lee, NJ were chosen as sites for American West scenes over the Independent Motion Picture Company indoor sets in midtown
Movie stars of the uptown films, including actresses Mary Pickford and Florence Lawrence
Forgotten uptown movie palaces erected during this Golden Age of filmmaking, some of which still stand today
Modern movies taking advantage of the uptown scenery, from Coogan's Bluff starring Clint Eastwood to Leonardo DiCaprio's Basketball Diaries
Rare photos and video clips featuring this incredible moment in history
Afterward, we'll have a Q&A with Cole — any and all questions about New York's cinematic past are welcomed and encouraged!
Can't make it live? Don't worry, you'll have access to the full replay for one week!
See you there, virtually!
*Immediately upon registering, you will receive a separate, automated email containing the link to join this webinar
**For the best possible viewing experience, please ensure you're using the latest version of your internet browser — Google Chrome is the most compatible. Exact technical requirements and a webinar user guide will be shared in the automated confirmation email upon registration.
***A full replay of the experience will be available to all registered guests for up to a week
About Cole
An award winning former television producer and best-selling author, Cole has hosted the popular uptown history blog MyInwood.net for nearly fifteen years. Cole has been profiled in the New Yorker in connection with his knowledge of Uptown history. In 2019 Cole co-authored a history of his neighborhood titled, Lost Inwood, with colleague Don Rice.
Testimonials
"Info and photos (and moving pictures) of the topic. Nice to see then-and-now photos of some locations." -Roy
"It was very interesting. I learned a lot about the early movie industry that I had no idea about." -April
"I liked his 'informed local' approach to telling his story." -Ralph
"Well presented, stable tech platform, value for dollar." -Brendan
"Definitely learned about things I hadn't known before --- enjoyed the visuals, especially the video elements. speaker was very likable!" -Amy
"The speaker provided in-depth information about New York City that we don't have. He offered a charming and informed presentation of history hidden in plain view." -Dan
"I love the historical context, photos and video clips." -Maggie
"Cole was wonderful. He spoke eloquently on a subject he obviously adores. It was wide ranging but not bitsy so we got a good overview of the topic. I love that this is available online as there is no way I could attend the event in person. I also think the attendee chat is friendly and welcoming, not a place to be a bugbear or complainer as some I have viewed recently. Loved it and hope to attend more if this is an example of what you have on offer." -Gabrielle
"The research was extremely appreciated, especially seeing the film clips. The information was well organized and presented in an entertaining manor." -Lin
"Very thorough introduction and presentation of the neighborhood." -Mardine
"I learned so much about the early film industry. Fascinating details and historical photographs!" -Lisa
"I liked the old pictures and the history of film in NY. I plan to watch it again and read the news articles. Living in CA, I wasn't aware of where films in NY were filmed over 100 years ago. I also didn't know that some of the old actors and actresses I am familiar with acted in films in NY." -Michele
Disclaimer
By attending a New York Adventure Club experience, you accept our terms of service.
Categories: Virtual, Moments in History
Organizer of 'Hollywood in the Heights: Birth of the Movie Industry' Webinar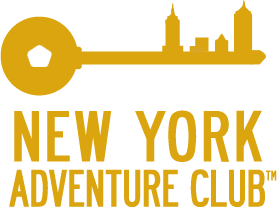 NEW YORK ADVENTURE CLUB
Unlock Your City
We give you insider access to the city's best-kept secrets. But we're so much more than a tour company.
WHO WE ARE

We are a community-driven club that curates the most unique experiences in town, with a focus on history and storytelling. We show you a city you never knew existed, and offer a community you can't live without.
You won't find our special-access tours and exclusive events anywhere else. Think after-hours tours of New York City's most celebrated spaces, themed parties in unexpected locations, and weekend excursions to incredible destinations. All of our events end with social hangouts so you can meet people who love exploring as much as you do.
THE 'CLUB' IN NEW YORK ADVENTURE CLUB

Our current community is more than 23,000 members strong and includes everyone from recent NYC transplants to lifelong residents. Whatever borough you're from (or city or country, for that matter), we'll make it easy for you to take full advantage of the unique places and great people this city has to offer.  
WHERE WE GO
To ensure a one-of-a-kind experience each and every time, we handpick events and outings specifically for the New York Adventure Club community. Recent events include:
* An after-hours tour of New York City Hall
* Special access into some of New York's most coveted private social clubs, including the Explorers Club and National Arts Club
* Petting baby kangaroos, holding sloths, and feeding leopards at Staten Island Zoo

* An NYPD Precinct tour, including a meet-and-greet with detectives and Emergency Service Unit crew members
* A tour of the Polish Consulate led by the Consul General and Vice Consul General of Poland

* A special-access tour of Brookhaven National Laboratory and its Relativistic Heavy Ion Collider (RHIC)
* A Halloween party in a historic gothic crypt, complete with a five-piece brass band
Subscribe with our newsletter to get the inside scoop on the city's most interesting events: http://eepurl.com/1cnVH
Unlock Your City with New York Adventure Club