Hollyshorts HOW TO: series - HOW TO: Get your movie SEEN and SOLD

Wednesday, April 30, 2014 from 6:00 PM to 10:00 PM (PDT)
Event Details
Hollyshorts and indievent present
Hollyshorts HOW TO: panel series
HOW TO: Get your movie SEEN and SOLD
Filmmakers - be one of the first to experience the new Hollyshorts HOW TO: series, a panel event on April 30 at Busby's East.  Enjoy a night with FREE drinks, networking and our panel of industry experts who will share their expertise and strategies on constructing your film for festivals distrtibution, and the Top 5 Reasons your film will win at the Festival.
Hear about what festivals and distributors are really looking for and how to position yourself in the ever changing market.
Learn what assets are essential to your story line and how to shape your story for success.  
Get the tools and tips you need to get your film to market.  
RSVP for this panel and get the opportunitiy to hear from top film Marketing and Distribution experts and network amongst Film Festival Directors, Distributors, Industry members, and like-minded filmmakers.  Every ticket comes with FREE DRINKS and a raffle to win from over $1500 worth of prizes including Final Draft, Gift Certificates to Pond5 and one lucky winner will walk away with a cloud based software program worth $1000 from LightSpeedEPS!
About the panel and speakers
Viewer habits have changed, the world has changed, festivals have changed, and viewer attention span has changed. It's important to understand how the world works to give your film the best opportunity to succeed in the marketplace. You ask… How can major festivals process 10,000 submissions each year? What do distributors look for in films? We're going to go over the main strategies and points to implement when developing the structure of your film to help you with the festival process, distribution process, and building trust with your audience.
Panelists Include:
Panel Moderator - Peter Russell - Story Doctor, co-creator of howmovieswork.com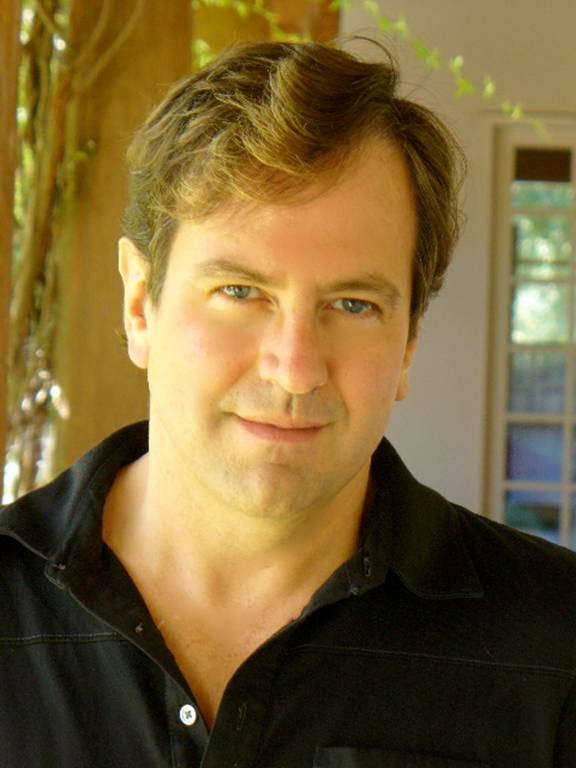 Peter Russell was UCLA's Entertainment Division of the Extension School. Teacher of the Year in 2009. He is a 'story doctor' in Hollywood who has has helped shape film story for Brian Grazier and Ron Howard at IMAGINE, Alex Schwartz and Cary Granat at WALDEN FILMS Sunta Izzicupo at CBS Television Movies of the Week, as well as PARTICIPANT MEDIA, VIACOM, and many others.
In 2011, Peter and Cecilia Russell created HOW MOVIES WORK (howmovieswork.com) - a film school that now teaches film classes all over the world, as well as in 'live' classrooms in Venice and Hollywood, California. Peter & Cecilia's book THE HIDDEN PATTERNS OF HIT HOLLYWOOD MOVIES, is coming out in 2014 from a major film trade publisher, as a companion book to their genre lectures on howmovieswork.com. 
Benjamin Oberman -  CEO, FilmFestivalFlix.com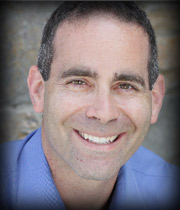 Benjamin Oberman is an entertainment executive and former producer, writer and director.  This unique perspective on the process of being an independent filmmaker has allowed him to be at the forefront of the creation, development, and implementation of the Film Festival Flix brand and platform, as well as the acquisition and development of MouseTrap Films' film library.
In a career spanning 15 years in the entertainment industry, he has produced three feature-length documentaries, "Swallow This! Navigating the Dietary Supplement Industry", "Injected! The Truth About Vaccines", and "Gottfried Helnwein and The Dreaming Child"; executive produced/produced the feature narrative film, "Ornaments"; and has developed eight feature narrative scripts, including "Wildwood Inn" ,starring Malin Ackerman and directed by Christopher McDonald.
For television, Benjamin developed an original one-hour drama series, "The Edge", with writer, John Rice and Touchstone Television (Walt Disney Company); he wrote, directed, and produced four branded entertainment/Internet viral videos and cable commercials for Sega Entertainment, USA/Gameworks; as well as producing multiple national commercials and PSA's, and created, produced, and executive produced the adventure relay race, "Extreme Tower Relay".
Jason Brubaker - Distribution Consultant, HowToSellYourMovie.com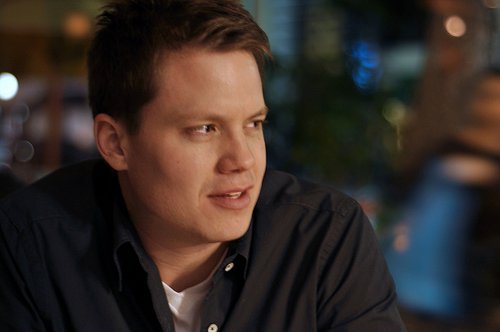 Jason Brubaker is a Hollywood based Independent Motion Picture Producer and an expert in Video On Demand distribution. He is focused on helping YOU make, market and sell movies more easily by growing your fan base, building buzz and creating community around your title.
Jason is a contributing author of The Independent's Guide to Film Distributors, he is the founder of Filmmaking Stuff, a professional resource for independent filmmakers, and his articles on independent movie marketing and film distribution have been featured in The Independent and Movie Maker Magazine.
Recently Brubaker served as the film acquisitions manager at Chill where he helped hundreds of indie filmmakers get movies seen and selling. And prior, Brubaker served as the director of operations for Distribber.
Henry Priest - Co-Director, Downtown Film Festival Los Angeles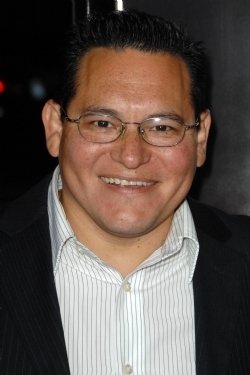 For more than 20 years Henry K. Priest has served the industry in many capacities such as a producer of film, television and live events, casting director and most recently, the co-creator and festival director of the Downtown Film Festival Los Angeles, an event that received an award for "Best Event" by the City of Los Angeles at the Downtowners of Distinction Awards. This event spans over 10 days and 15 locations, hosts over 30,000 film goers to view over 200 films in the classic theaters in the downtown Los Angeles. Having produced many film projects, Mr. Priest's work has been showcased all over the world including some of the most prestigious film festivals including Festival De Cannes in France, Tribeca Film Festival in New York and AFI Fest in Los Angeles. Henry's most recent feature film project titled "Beyond the Mat" is slated to release in theaters across the country during the winter of 2014.
Peter Szewczyk - Light + Mathmatics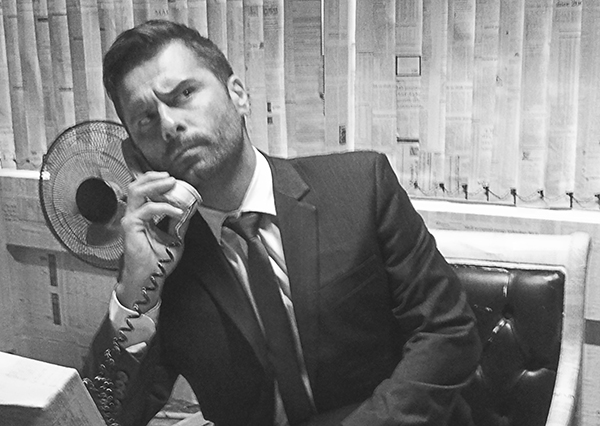 Light + Mathematics is the work of Peter Szewczyk. Since the start of his film career at George Lucas' famed Skywalker Ranch, Szewczyk has had a front row seat to the crafting of Hollywood blockbusters by the modern masters of cinema. While sitting through what Szewczyk calls "a decade of dailies" with the likes of James Cameron andGeorge Lucas, he studied each director's approach to storytelling. Szewczyk contributed as an artist, animator, and designer to the legendary franchises of Harry Potter,Shrek, Star Wars and Ice Age, but it was not until his time on James Cameron's Avatar that Szewczyk felt he was ready to leave the trenches of digital production, for the challenges of directing.
As a first generation Pole, raised in Chicago, he balances the DIY spirit of American filmmaking, with the intellect and restraint more characteristic of European cinema. He currently lives in Los Angeles, where he is managing director of Light + Mathematics, a film and animation production company.
Event Sponsored By:
Have questions about Hollyshorts HOW TO: series - HOW TO: Get your movie SEEN and SOLD?
Contact indievent
Organizer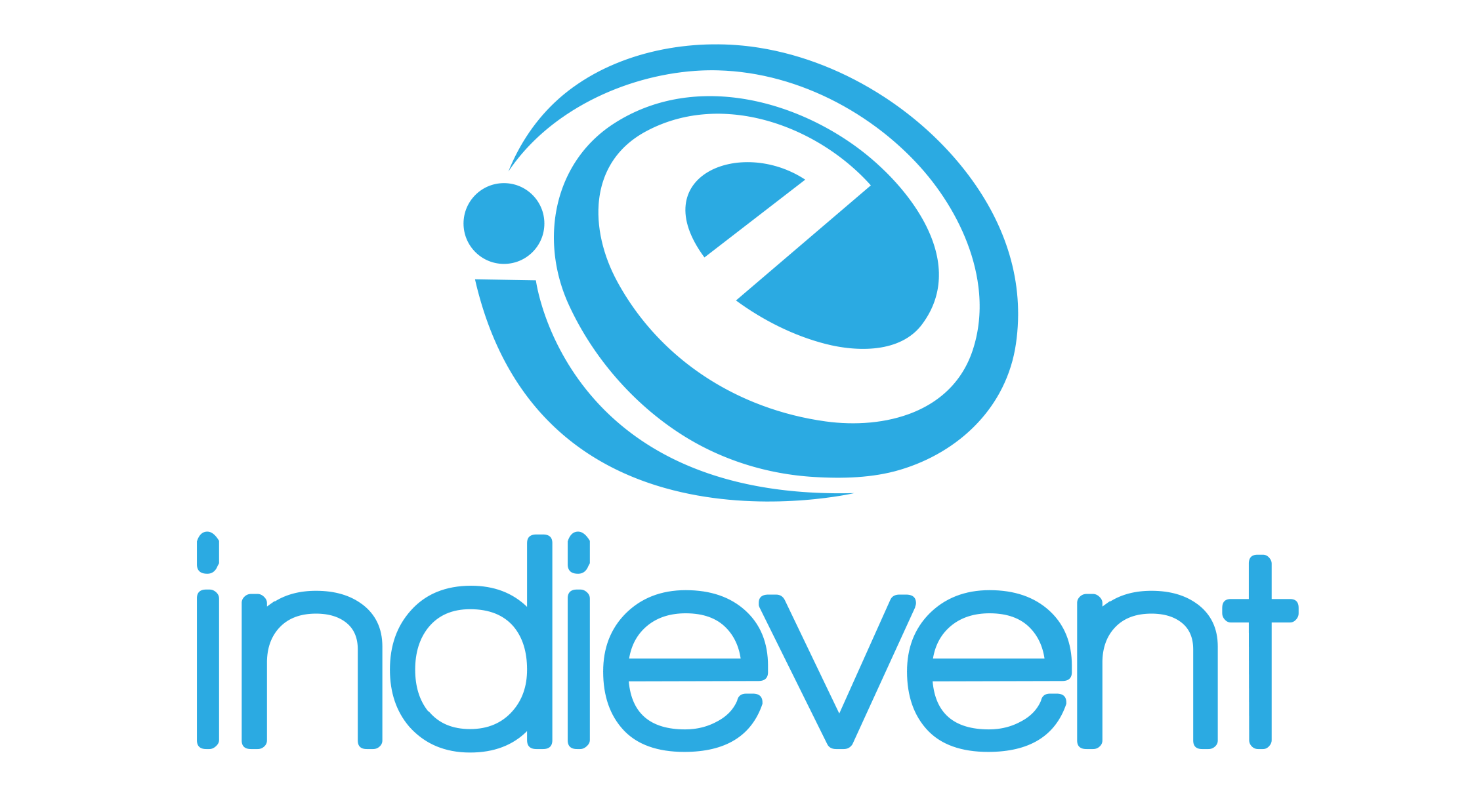 independent event produers 
Marketing | Branding | Business Development