We missed you! Holland in the Valley invites you for HV Summer Drinks.
About this event
San Francisco is back in business. In the past 17 months we've connected over Zoom, through digital events and virtual happy hours. Now California has opened up, we would like to meet you in real life again. Holland in the Valley invites you for:
HV Summer Drinks
August 5, 4:30-6:30pm
Standard Deviant Brewing, 280 14th Street, San Francisco
We look forward to having a beer together. First two are on us ;)
Proost,
Team Holland in the Valley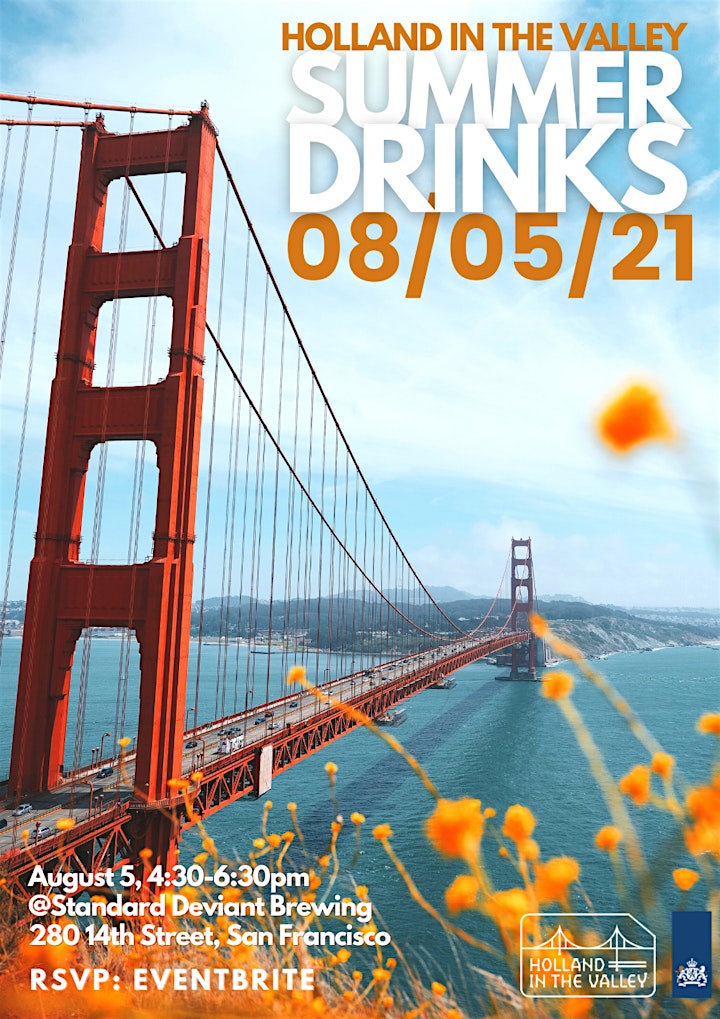 Organizer of Holland in the Valley Summer Drinks
The Consulate General of the Netherlands represents the Kingdom of the Netherlands in the western part of the United States. The Netherlands and the United States have been friends for 400 years, bases on a shared history and shared believes in freedom, democracy and justice. Strong economic ties between the US and the Netherlands support 825.000 American jobs, with more than 130.000 on the west coast. The consulate supports Dutch companies doing business in the US and provide consular services to Dutch nationals in the US and non-nationals that want to visit the Netherlands.