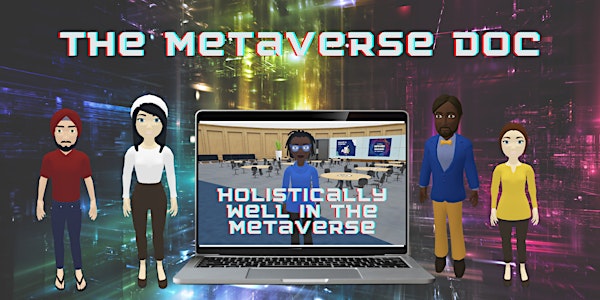 Holistically Well in the Metaverse: An Exploration of 9 Wellness Dimensions
Our first-ever "Holistically Well" Summit for Healthcare Professionals and Caregivers is coming to the Metaverse! October 1-2, 2022.
About this event
Two Days. Nine expert speakers, workshops, exercises and SO MUCH MORE!
All taking place in the metaverse.
Join us to engage in this one of a kind experience where we will explore the 9 dimensions of wellness.
The best part is - you don't have to pay for gas, flight, or hotel.
You don't have to worry about hair and makeup.
Simply roll out of bed and come as your authentic self.
Speakers and schedule TBA!