Holistic Healing & Heartfelt Coaching Faire, Irvine LAST Sat. each month
Description
Our Faires are the LAST Sat of each month, the 4th or 5th Saturday, however it falls each month. No way to choose LAST SAT on Eventbrite. Our apologies.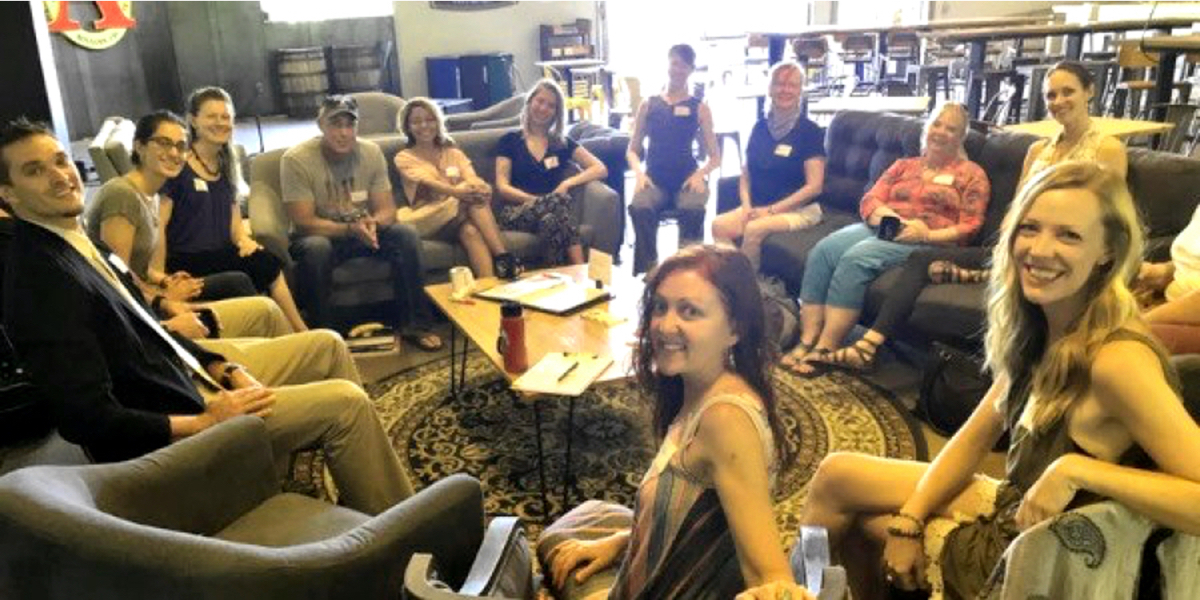 Do you need a new place to grow?
Monthly Holistic Healing & Heartfelt Coaching Faire ever last Saturday 11 am - 5 pm. Doors Open for ticket sales at 10:50 AM
At HeartSpace, a Personal Growth Community, located where the 405 and 55 meet.
On 405 Fwy. Exit MacArthur. Turn left on Main St.
Pass one light at Red Hill. At next light, left hand turnlane. Turn left.
As street curves left, on the right, is our driveway-parking lot. Park anywhere.
Need support? Call (949) 752 5272
Plenty of close, Easy, safe, free Parking.
25-35 Readers, Practitioners, Healers. Free interactive talks all day. See typical schedule of talks below. For more information on our practitioners, visit https://www.heartspaceoc.com/monthly-holistic-healing-faire/

Prices for sessions start as low as $25 for one 15 minute session; two 15 min. sessions for $40.
Sessions available in Spanish! Modalidades estan disponibles en ESPAÑOL!
Typical schedule of FREE Interactive talks and sessions all day, no-charge for admission:
11:30 Sheila Rose—Unlocking Your Unlimited Potential
12:00 Lisa Najjar—Messages from Guides & Angels
12:30 Jade Elizabeth—EFT Meridian Tracing Can Change Your Life
1:00 Janet Whitener—Channeled Messages From Aero
1:30 Conneta Johnson—What Love Language Do You Speak?
2:00 Abbi O'Neill—Understanding & Healing Your Throat Chakra
2:30 Dr. Eve—Your Psychic Gifts
3:00 Maureen Allan—Mediumship
3:30 Christina Gikas— Why Hypnotherapy?
4:00 Shauna Kossoff—Max Meditation
4:30 Jim McCarthy—Connecting to Light for Healing & Transformation
Do you need a new place to grow? Have one or more personal one-on-one sessions with some of the OC 's Top intuitive advisers.
Learn about, and experience a wide range of Natural & Holistic Products, Solutions & Therapies. Come join us for a holistic experience which could be life-changing for you. Get answers to your burning questions, shop in our vendors area, and enjoy food and FREE Lectures.
Topics ~
Healers and Energy Workers
Personal Connection, Self-growth
Past Lives
Tarot Card Readers, Mediums and Intuitive Advisers
Channeled Answers, Astrology
Vendors Food Community
Private Readings / Healing / Life Answers
Akashic Records Reading, Angel Readings, Astrology, Tarot, Psychic Reading,
Clairvoyant, Channeled Readings
Energy Healing , Pranic Healing
Intuitive Readings, Mediumship, Energy Healing
Reiki / Chakra Healing
Herbs & Supplements ~ Crystals ~ Jewelry ~ Gifts ~ Candles, Nutrional Products