Description
Profession – People – Passion – Purpose – Profit
Are all of these even possible together, or are they mutually exclusive and sometimes even conflicting?
Join us for a 3-hour insightful lunch and inspirational deep dive with Andrew Buay on how these 5P aspects are so interdependent and mutually reinforcing. Learn how it can be part of every leader and entrepreneur's 'holy grail' of business and personal success.
Your ticket includes:
An exclusive roundtable session with Andrew;

A full 2-course table lunch; and

Networking opportunity with like-minded professionals and entrepreneurs.
Seating is strictly limited to 20 places only.
Be sure to register now and secure your opportunity.
---
About the Speaker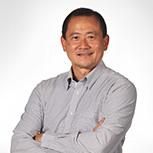 Andrew Buay, VP Corporate Sustainability of Singtel and Talent Coach at Optus
Andrew is Vice President for the SingTel Group's Corporate Sustainability and a Talent Coach and mentor to 120 of the Optus Future and Emerging Leaders for the past 4 years. He has run career development workshops for more than 3,000 staff to help them "Think outside the SQUARE with their careers". Through Singtel Group's Future Makers, a regional social innovation program, he also mentors numerous social impact start-up founders and CEOs.
About Inspiring Rare Birds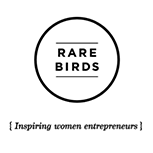 Driven to see 1 million more women entrepreneurs within the next 10 years, Inspiring Rare Birds dedicated to providing education, inspirational events, mentoring, grants and speakers for a global tribe of women entrepreneurs.
"Our mission is to give every woman globally the opportunity to become an entrepreneur by choice."