Event Information
Refund Policy
Contact the organizer to request a refund.
Eventbrite's fee is nonrefundable.
In this workshop, I will be sharing the best ways you can turn 2021 into a brilliant year. So be sure to reserve your place!
About this Event
Do you make life happen? Or does life just happen to you?
Before we begin, I need you, to be honest with yourself and answer that question.
After all, as the great Benjamin Franklin once said, "If you fail to plan, you are planning to fail!"
If you find yourself constantly on the defence, it probably means that you have not planned your life.
But guess what? That's okay! Here at iBeyondBliss, I have made it my life's mission to empower and equip people to plan their ideal lives.
Maybe this means more organization, more time for your career, or more time for yourself. It doesn't matter what your ideal life is - I can help you plan for it.
During this workshop, you will learn how to visualize, build and create the life that you want.
What's holding you back?
Why are you not already living your dream life?
And how can we change that?
If you're ready to examine your life, ask yourself the tough questions and change for the better, then this workshop is absolutely for you.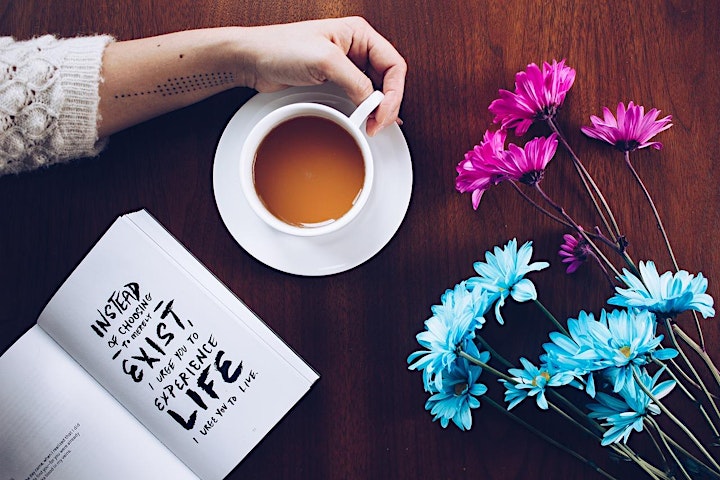 WHAT WE WILL BE COVERING?
▪ Understand goals setting and its benefits
▪ Learn how to set successful SMART goals
▪ Learn how to create a 2021 Master goal
▪ Set Action plan to achieve the goals
▪ Plan resources and support system
▪ Brainstorm sessions to overcome barriers and roadblocks
▪ Power of focus and pain of procrastination
▪ Motivational tools, tips, challenge and activities
KEY OUTCOMES
Able to achieve goals and dreams |Reduced stress and anxiety | Better Decision Making & Creative Thinking | Productivity & Performance | Better Time Management | Clarity, Focus & Direction | Overcome Distractions and Procrastination | Boost Motivation & Enthusiasm | Create Momentum & Progress | Improved Work & Life balance | Experience more Joy, Purpose, Fulfillment, Happiness
MEET YOUR COACH
UMA PANCH
Uma is a multi-awardc winning Motivational Speaker, Corporate Trainer, Transformational Mindset Coach, and Author. She is the founder of a social enterprise called iBeyondBliss Personal & Corporate Wellness.
With over 25 years of Corporate and Business experience, Uma works with Celebrities, Leaders, CEOs, Business Owners, high profile Professionals including Doctors, Behavioural Therapists, Lawyers, Engineers and Educators to overcome challenges and achieve their goals. She will help you to reprogram your mind, rewire your mind and transform your life.
A NOTE FROM UMA
So that's my story - This is not to impress you but to impress upon you the power of Goal Setting. But there's more to me than that! I'm passionate about people. I'm passionate about helping every single client make the best out of their lives RIGHT NOW.
It doesn't matter where you are at this moment in your life. It is about where you WANT to be. It's never too late to start.
WHY CHOOSE THIS WORKSHOP?
There are so many Goal Setting workshops - why should you choose this one?
Honestly, there are plenty of reasons, just take a look at what others are saying.
The journey of success can lonely one, let me be part of your journey and help you achieve be 5x results.
BONUS for Value pack ticket
The Vale Pack ticket participant s eligible for a complimentary 90-minute Discovery Session! with me.
This is a paid service, usually valued at $250 and it is completely free for you.
So why am I giving it away? Because I want you to succeed! I want you to get as much value as you possibly can out of this workshop.
If you are the one who takes responsibility for yourself and the ones around you, it is time to step up. You are a leader and you need to act like a leader. There are people out there who trust you and believe in you.
Don't spend your year hustling. Spend it thriving and creating your best life.
I look forward to seeing you there!
CONTACT
Email: uma.ibeyondbliss@gmail.com
Website: www.ibeyondbliss.com.au
Facebook: https://bit.ly/2Y5TzAo
Instagram: https://bit.ly/3kQKyFf
Youtube: https://bit.ly/2XTY8xB
Twitter: https://bit.ly/2XSujNU
LinkedIn: https://bit.ly/2Fuy5qt
TESTIMONIALS
See what others have to say about our Holistic Goal Setting Programs.
Put quite simply, Uma is a force of nature - who is out to change the world! Rarely does one have the privilege to meet someone of such deep and diverse experience, integrity and intelligence, combined with great warmth and wisdom. Recently, Uma delivered a mindfulness / peak performance seminar to an employee group, as part of her innovative webinar, was able to connect deeply with a diverse audience, imparting multiple practical tips on stress reduction, and the development of mindfulness techniques to optimise workplace performance. Uma is destined for great, great things - count yourself extremely lucky if you are there to share the ride. A unique and outstanding talent, and true modern-day global leader ."
Rupert Johnstone |CEO, Sunshine Coast International College
"Uma Panch from iBeyondBliss Personal and Corporate Wellness is facilitating a six months workplace wellness webinar for our company (Jayride Group Limited). I am greatful to be a part of this program. The program is diverse and deals with variety of issues related to Mindfullness, happiness, self-management, self-leadership at workplace. Personally courses have helped me a great deal as a team leader and improve my workplace effectiveness. I highly recommend her courses."
Aakash Manik | Senior Financial Analyst
Date and Time
Location
Refund Policy
Contact the organizer to request a refund.
Eventbrite's fee is nonrefundable.