Description
Holiday Tea at Tudor Place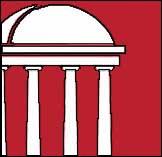 Tuesday, December 11, 2012
1:00 p.m. - 3:00 p.m.
Or
Tuesday, December 18, 2012
1:00 p.m. - 3:00 p.m.
Enjoy a traditional Victorian tea complete with tea sandwiches, scones, delicious desserts and historic tea blends in a beautiful 1870s Georgetown house. After the tea join docents for guided tour through the 1816 National Historic Landmark mansion.
Member: $25.00
Non-member: $30.00
Organizer of Holiday Tea at Tudor Place
Tudor Place Foundation operates a historic property located in the heart of Washington's Georgetown area. Firmly rooted in the community, Tudor Place Foundation's mission is to educate the public about American history and culture. Its focus is on the historical development of the Federal City and the Nation's Capitol Region from the 18th century as seen through the lens of Tudor Place, home of Martha Washington's granddaughter and six generations of her descendants, the Custis-Peter family. The Foundation is committed to protecting, preserving, maintaining, and interpreting the historic property and the collections, while instilling the value of the past in the public perception.