Description
**HOLIDAY DRINKS? YES!** GIFTS? YES!** & YOU GET TO TAKE HOME YOUR OWN DIY HOLIDAY SKIRT!!!**
This holiday season GIFT yourself a self care package by learning how to sew a skirt while enjoying holiday food, drinks, surprise gifts, and mingling with fashionistas!

Perfect for anyone who loves fashion or DIY crafting and needs time for some holiday magic. Make a skirt for yourself or as a gift for someone you love!

The best part of this is that you don't need ANY EXPERIENCE!!! You'll learn how to make a skirt from scratch and can even keep making skirts after this! Our class will have 2 teachers to ensure that you get all the help you need as we provide you with easy to follow directions and guidance from start to finish.
Say hi on Instagram!

https://www.instagram.com/moiselleamoureux/
https://www.instagram.com/velvetkatart/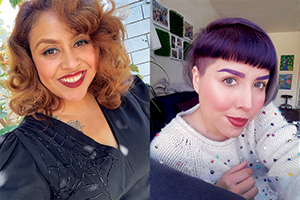 You'll be able to choose from three options of our holiday skirts! Love maxi skirts that shine from a mile away? Prefer mini or retro styles? No problem! we will help you create this skirt just in time for the holidays.

This class DOES NOT INCLUDE FABRIC. Be prepared with your own fabric on the day of the workshop. Our teachers want you to have full control of the material you'd like to use, from patterned cotton to sequins to even lace trims. Have fun choosing the perfect fabric and color!
Below are the three skirt options and how much yardage you will need. Non-stretch fabric will work best for this project.

OPTION A: Mini circle skirt (2 yards)
OPTION B: Maxi skirt (2.5 yards)
OPTION C: Knee-length circle skirt (3.5 yards)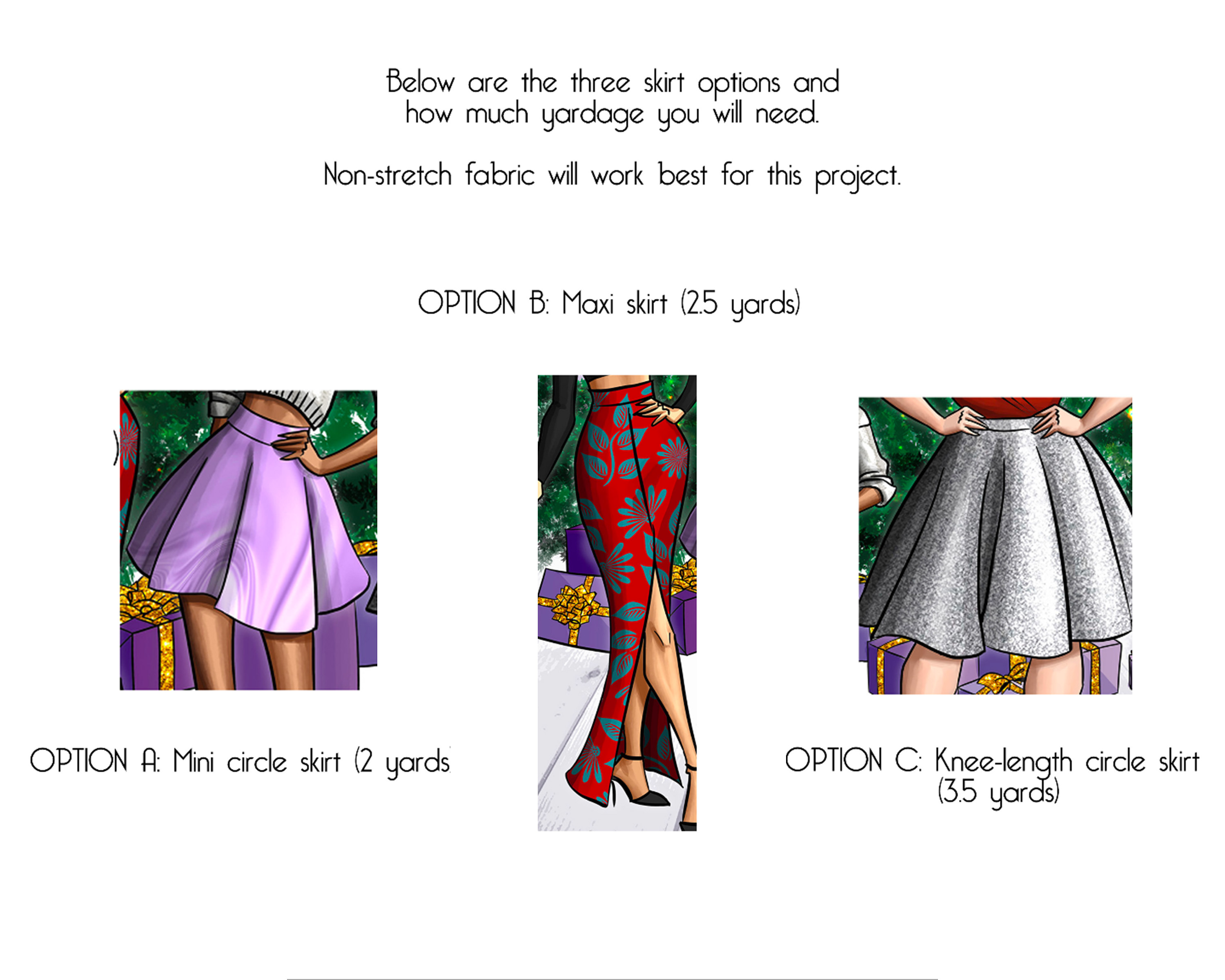 IN CLASS, YOU WILL BE PROVIDED WITH THE FOLLOWING:

Sewing machines

All the cutting and sewing supplies you'll need


Elastic for your waistbands

BONUS 1 : Surprise Christmas gifts from us to YOU! (Value : $50+)


BONUS 2 : Holiday drinks and light snacks

BONUS 3: Video recording of this memorable day at the end of the workshop

BONUS 4: Sewing instructions worksheets you get to keep


BONUS 5: FREE access to Velvet Kat's upcoming Digital Fashion Illustration online course (Value : $160)

Let's have fun and create memories!!! Limited spaces available, so hurry to reserve your spot! See you soon!
- Moiselle & Velvet Kat
FAQs
Who can attend the workshop?

Open to guys and gals All ages 13 and up. You can make the skirt for yourself or as the Christmas gift for a loved one!
Can I bring others with me?
Due to limited space, only students can stay in the workshop. Others can come with you, but then they have to leave. Parents can also attend the workshop by purchasing a ticket.
Is there parking?
Yes, there is! There's a small lot right by our classroom and a big lot next door that we can provide you with permits for
What if I'm late?
You can arrive within the first 30 minutes of the workshop or 10 minutes early. We'll be enjoying the snacks and beverages and getting you ready to start the project. If you arrive more than 30 minutes late, you may be lost on the instructions. We'll be following a schedule of instructions so that everyone can finish their skirts and have some time for your questions.
What's the refund policy?
No refunds, No exceptions. So please make sure to schedule the event in your calendar as soon as you purchase a ticket.

What if I have questions?
You can click the contact button for this the event and we'll get back to you as soon as possible :) or you can DM us on Instagram!