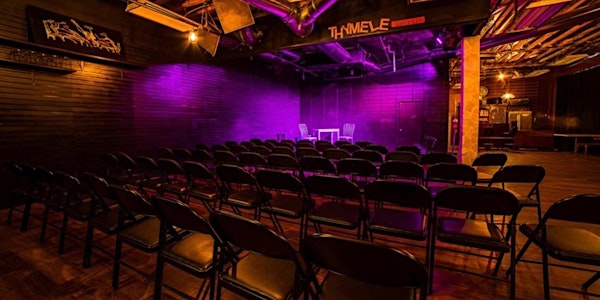 Holiday Showcase
We want to partake in this immediate live artist showcase in a Hollywood performing arts Theater!
When and where
Location
1100 N Western Ave 1100 North Western Avenue Los Angeles, CA 90029
About this event
Welcome!
Your specially invited to partake in this intimate live artist showcase located in Hollywood! We have a diverse array of up-and-coming artists that are currently making waves with there music! Tickets are limited to this one-of-a-kind event! This a great place to engage and network with other artists and creators! The atmosphere is fresh, new, and positive Arts theater ! It begins at 9:00 pm and it will carry on until midnight. Hurry, and get your ticket because there is limited capacity!
LOCATION: THYMELE ARTS 1100 N WESTERN AVE LOS ANGELES CA 90029
RSVP IS FREE AND TICKETS ARE $5 AT THE VENUE
HOSTED BY
CHERISE @dailycherise
Performers
JARETTE ROMERO @jarette.romero
CHERISE @dailycherise
C4RPOOL @C4RPOOL
ARLEENA @arleelee
MR.RPYCE @mr.pryce
CLASH @listenclash
KYRA LYRA @kyralyraaaa
ASIA MOON @asiamoo.n
KENNETH CARTEL @kenneth_cartel
Details
18 + Event
Event Times: 9:00pm to 12:00am
Where do I park: There is a parking garage located at 1110 N Western Ave, Los Angeles, CA 90029
Purchase Policy
NO REFUNDS, NO EXCHANGES, NO CANCELLATIONS. All sales are final- there will be no credits, no exchanges, and no transfers allowed after purchasing your ticket(s).
You must present your online Eventbrite ticket and matching ID at the door enter this event. Tickets also will be available for purchase at the door if and only if the event is not sold out.
If you encounter a problem at the event, you must file a complaint with Promoter within 5 calendar days following the date of the event; failure to contact Promoter within the 5-day period will be a complete waiver of your right to request compensation whether monetary or otherwise. Contact support@hotel228records.com with any inquires.
For additional questions, please contact: support@hotel228records.com
Release of Liability:
By purchasing the tickets through Eventbrite, you hereby release and forever discharge Promoter from any liability or claims for damages that may arise as a result of your attendance at, and voluntary participation in, the event(s), including claims for personal injury, or damage to personal property, or any other claims for negligence on the part of the event's Promoter. By purchasing the tickets through Eventbrite for this event, you hereby release and forever discharge event Promoter, and their officers and agents, from any liability or claims for damages that may arise as a result of your attendance and participation at the event(s). It is hereby understood that the purchase of tickets by you and your participation in the events shall not be construed as an assumption on the part of Promoter of responsibility, liability, or control of the events.
Indemnity:
By Purchasing tickets for this event, ticket purchaser agrees to indemnify and hold harmless event Promoter, said entities officers, owners, employees, and agents, from and against all claims, damages, losses and expenses, including reasonable attorney's fees arising out of or by reason of complying with this Indemnity Clause. Ticket purchaser, their heirs, executors, administrators, successors and assigns, hereby release, remise, and forever discharge event Promoter and its entities owners, officers, employees and agents, from all manner of actions, causes of actions, suits, debts, judgments, executions, claims, demands whatsoever, known or unknown, in law or equity, which ticket-holder has ever had, now have, may have, or claim against event Promoter.
Collections & Legal Action Against Debt:
Once you make a purchase, if those funds are removed from the Promoter's account and given back to you, you owe the Promoter that money back, plus applicable fees as outlined below. If you owe money to Promoter, Promoter reserves the right to take legal action against you and/or send you to collections for the recovery of said debt. If you are sent to collection or there is legal action taken against you, you are fiscally responsible for any and all legal costs and fees, directly associated and/or indirectly associated, with recovering the debt owed by you. Promoter's collection's agencies reserve the right to negatively affect your personal credit score until your debt is paid. Once an account has been placed in collections, the only way to get yourself out of Collections is to pay the debt owed by you to the collections agency.
Arbitration Agreement:
In the event there are any legal disputes against Promoter, by agreeing to this Purchase Policy, you agree that such disputes will be arbitrated. You further agree that the location of arbitration will be set in Los Angeles County, California.
Severability:
If any clause, aspect, part or provisions of this Purchase Policy is found to be null, void, illegal or otherwise unenforceable, the rest of this Purchase Policy remains in full binding effect, and the unenforceable provision(s) shall be deemed modified to the limited extent required to permit the enforcement of said clause that required modification and of the agreement as a whole.
Thank you for your purchase! See you there!