Description
Holiday Shopping: Two Gifts in One!
Come for holiday shopping and support Artists for Soup in addition!
Event will be held in the upstairs Gallery space at
Merritt Bookstore.
---
On View:
Photos from Monica d. Church's recent travels to the Leon, Nicaragua region with Artists for Soup
---
Join us for an afternoon of holiday shopping as Merritt Bookstore hosts Artists for Soup in a collective response to support the work of Nicaraguan women as they work to increase food security and nutritional health in their communities.
The Dutchess Day School third grade art class is decorating an antique tool box using Nicaraguan art
motifs that will be auctioned off.
Nicaraguan crafts will be on display for sale.

Be sure to sign up as we will also be raffling off gifts donated by various local Millbrook businesses. Winners will be announced at 5:00pm. Winners must be present at the time of drawing.
While you shop we invite you to enjoy sparkling lights, sangria, Latin tunes and tamales!
Free and open to the public.
---
ARTISTS FOR SOUP PROJECTS IN 2018
Artists for Soup plans for 2018 include these specific projects:
Expand our bio-intensive school garden program into ten public schools;

Develop a "green stewardship program" with teens at a facility that houses and educates close to one hundred street children;

Start a small reforestation project with 1,000 nutrition-producing seedlings;

Work with four families on the Indigenous reservation in Corozo to develop home bio-intensive gardens;

Continue supporting a small women's arts collective; and finally,

Use grant writing to seek support to "harvest water" in tanks for schools and family groups in rural communities that experience water shortages seasonally.
Check out our public Artists for Soup FACEBOOK page or visit online at:
www.artistsforsoup.org for updates on these projects.
---
ABOUT ARTISTS FOR SOUP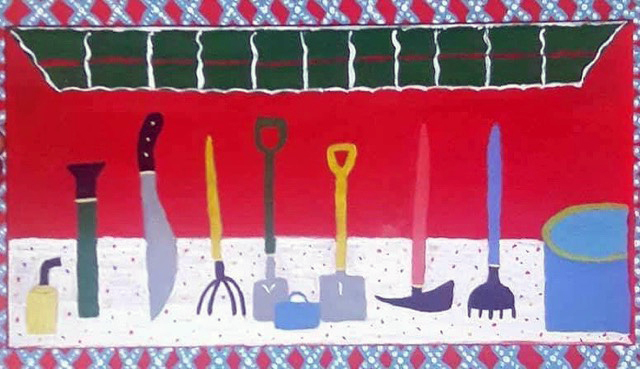 Artists for Soup is a 501-c3 not-for-profit dedicated to reducing hunger, malnutrition and poverty through empowering women and secondary school students and as they acquire skill and knowledge to help lead community initiatives aimed at building local economic and food security in a sustainable way. Goals of Artists for Soup emerge from community bio-intensive garden development, solar oven/nutrition classes, science and technology program support to secondary schools, human rights training for women, arts cooperative development and more.
We are guided by the belief that empowering women can lead to reduction of human suffering and increased protection of shared natural resources.