Description
Join us for this month's inspirational speakers and hear how to ditch the resolutions by doing less and stay healthy through the holidays!
If you're looking to discover the true nature and blueprint of your body and soul so you can live by Your Design and reach Your BEST Level you will benefit from our next guests Cynthia Martin & Sonia Marie are known as H.E.R. (Healed Empowered & Restored) Conscious Life Experts.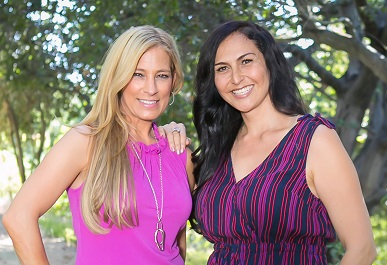 Cynthia is the Founder of Lumiere Energy Healing a Holistic Mind, Body Soul Healing & Empowerment Coaching practice and Sonia Marie the Founder of Eat Naught Nice, a Health, Beauty and Lifestyle Coaching practice.
They are the Co-Founders of HeartCore Moms Enterprises and creators of the H.E.R. Life Mastery University which offers conscious, growth-oriented women on a holistic living journey, A new form of integrative empowerment programs designed to reclaim your healthy body without dieting and restore your authenticlf from the inside/out according to your unique blueprint.
Our EVEN EVENING Meeting:
When: Thursday, October 25, 2018
6:00 p.m. - 7:30 p.m.
Where: University Club of Pasadena—
175 North Oakland Ave., Pasadena, CA 91101
(Parking at venue and street parking at no cost)
No Host Happy Hour drinks and appetizers- Coffee, Tea and Water will be provided


Bring business cards, invite friends and connect with like-minded women, as we come together to increase our community, connection and collaboration.