Barre Groove has teamed up with Reebok to bring you an UNFORGETTABLE Holiday Pom Partayyy with a private shopping experience with 50% OFF!
About this event
SWEAT + SHOP + SIP + TALK ((sassy, sexy, holiday fun))!
Shake your POM POMS with us & kick of your holiday season with the Reebok + Barre Groove Squad! Please see event details below:
SWEAT - Join former NFL Cheerleader & fitness entrepreneur Alanna Perry for her Holiday Pom Partayyy at Reebok's beautiful headquarters in Seaport! The event will kick off with some fun activities , followed by a fun, sassy, sexy, and sweaty 45 Pom Groove Class taught by Alanna (@legsbyalanna)!
SHOP - After class, everyone is invited to a PRIVATE shopping experience in Reebok's store! THE BEST PART is the store will be opening up exclusively for this event and everyone who attends will receive 50% off EVERYTHING in the store (think holiday shopping)!
SIP - Complimentary drinks & snacks will be provided during your shopping experience in the store!
TALK - join our FIERCE PANEL of female entrepreneurs & hustlers as we talk all things business, balance, and holiday beauty tips & tricks!
SCHEDULE OF EVENTS:
11:30AM - 12:00PM Registration / Opening Events (lots of fun activities)
12:00PM - 12:45PM Pom Partayyy with @legsbyalanna (the owner of Barre Groove)
1:00PM - 1:30PM Panel discussion / Q&A with some badASS females
1:30PM - 2:30PM PRIVATE shopping experience at Reebok's store with 50% OFF EVERYTHING for all Pom Partayyy attendees!
Your $35 ticket includes:
- A swag bag with LOTS of amazing goodies!
- 45 minute Pom Partayyy class with Alanna (@legsbyalanna)
- Private shopping experience at Reebok's store with 50% off EVERYTHING!
- Complimentary drinks & lite bites
- Panel talk
- Entry for a chance to win a lot of amazing prizes!
I can't wait to move, groove, shake, talk, and shop with all of YOU! DM me @legsbyalanna with any questions!
Let's SLAY xoxo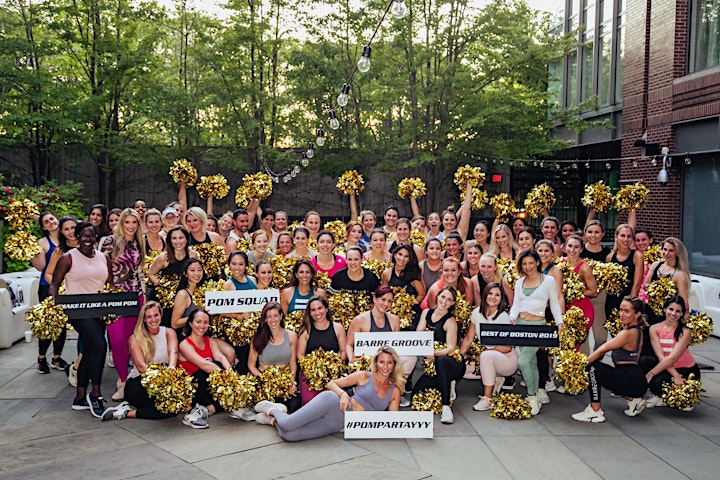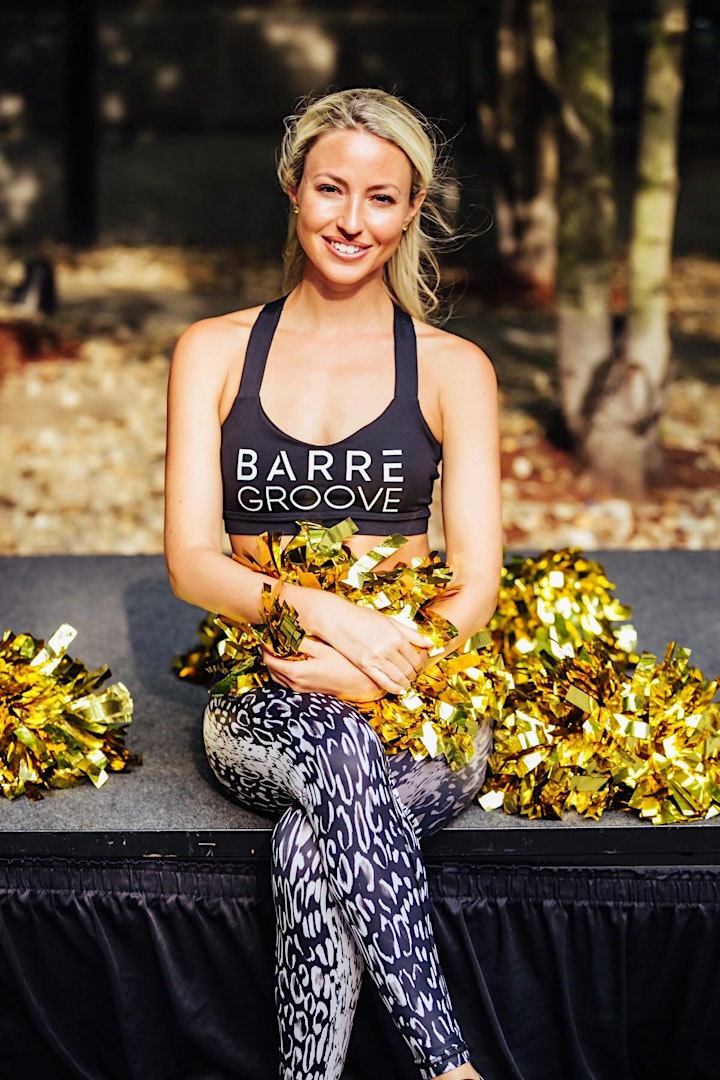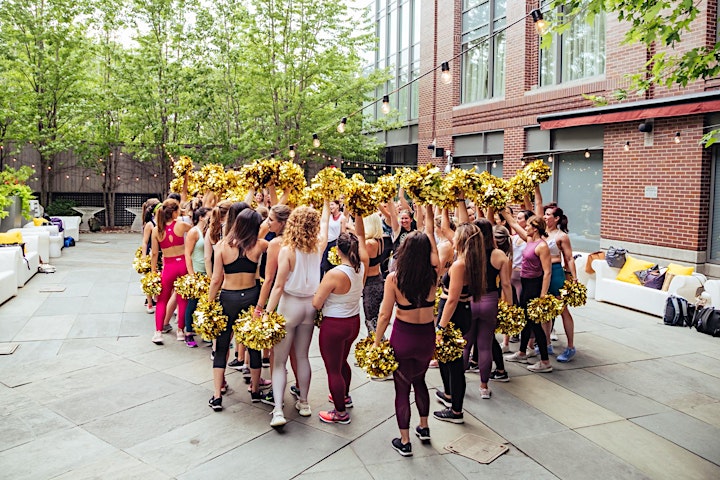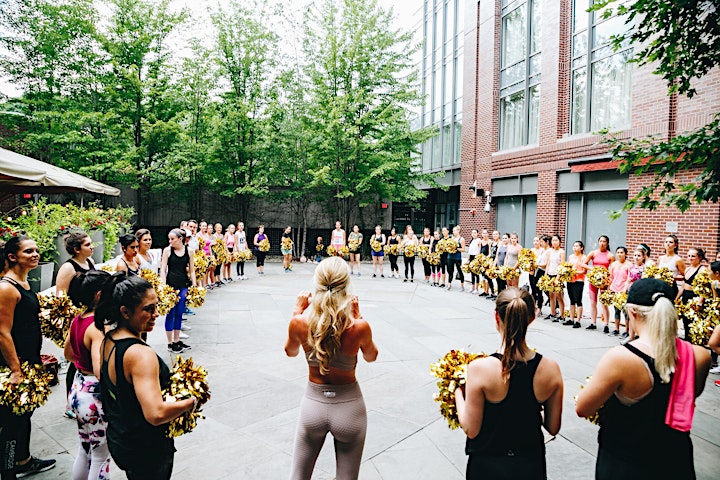 Organizer of HOLIDAY POM PARTAYYY @ REEBOK *SWEAT+SHOP+SIP+TALK+ 50% OFF ALL REEBOK!*
BARRE GROOVE is a FUN fitness studio that offers a variety of innovative fitness classes that you can't find anywhere else! BG was recently awarded Best of Boston: 2019 Best Barre Studio by Boston Magazine.
At it's stunning studio in Downtown Boston, BG offers barre, bounce, and pom classes. You get to jump on a trampoline in BOUNCE, dance and shake gold pom poms in POM, bounce with glow sticks in our evening black light classes, or get a taste of everything in their hybrid TOTAL class!
All of their unique classes are beat driven & dance inspired so you can move, groove, shake, & bounce your way to your best body! The BG workouts are a fun and unique way to give you the workout high you crave and the results you want!