Description
Spark Up Your Holidays!

Kick off the holiday season with some Sparkle! Join us to celebrate all the work our grantee partners are doing to make this world better for women and girls. Toast to women-led organizations from San Francisco and New York to Zimbabwe and Indonesia!
All proceeds support our 2017 grantees.
Pictured: 2017 Grantee — Mosintuwu Institute in Poso, Central Sulawesi, Indonesia.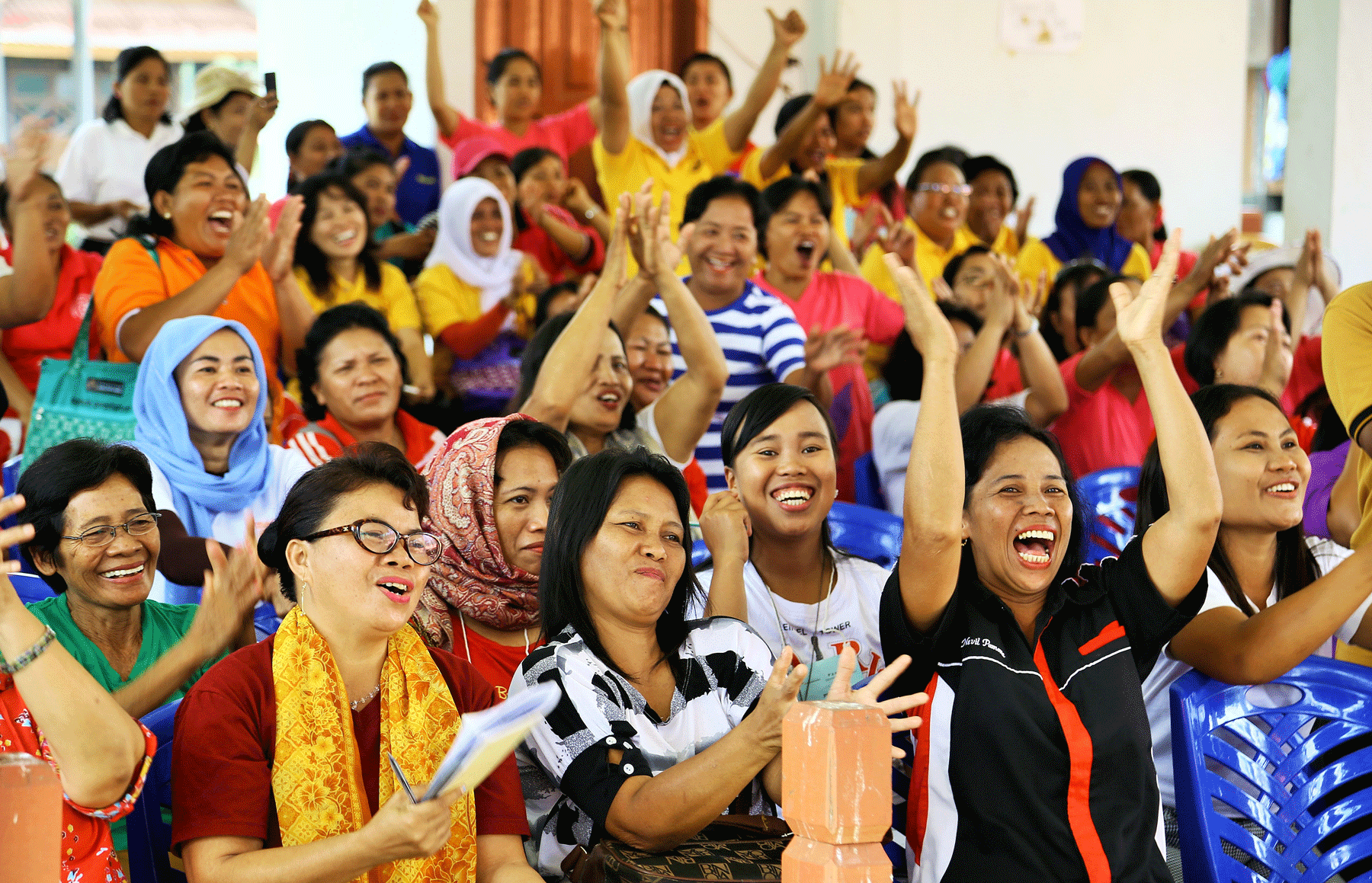 Join us and help our grantees make the following possible:
500 youth in Roatan, Honduras can receive reproductive health education (Roatan Peer Health Exchange);
200 girls of color from Bayview Hunter's Point can attend a STEM conference in San Francisco (NexGene Girls);
150 former child brides can advocate against early marriage in Zimbabwe (Women Advocacy Project);
100 young professionals can receive sexual harassment prevention training in India (Azaadi);
100 young immigrant women can develop professional skills in NYC (New Women New Yorkers);
30 students can enjoy a field trip to learn about street art and social justice (ARTE);
25 survivors of sex trafficking can receive employment in clothing production in Ecuador (LONA).
THANK YOU!
PIXIES CONCERT RAFFLE: Win one of three pairs of Pixies tickets, entrance to the VIP Telegraph room, plus a bottle of bubbly. (Estimated Value: $350)
Let your friends know you are going on Facebook!