Description
Spark Up Your Holidays!

Kick off the holiday season with some Sparkle! Join us to celebrate all the work our grantee partners are doing to make this world better for everyone. Toast to women-led organizations from New York and San Francisco to Zimbabwe and Indonesia!
Pictured: 2017 Grantee — Art and Resistance Through Education (ARTE), New York, NY.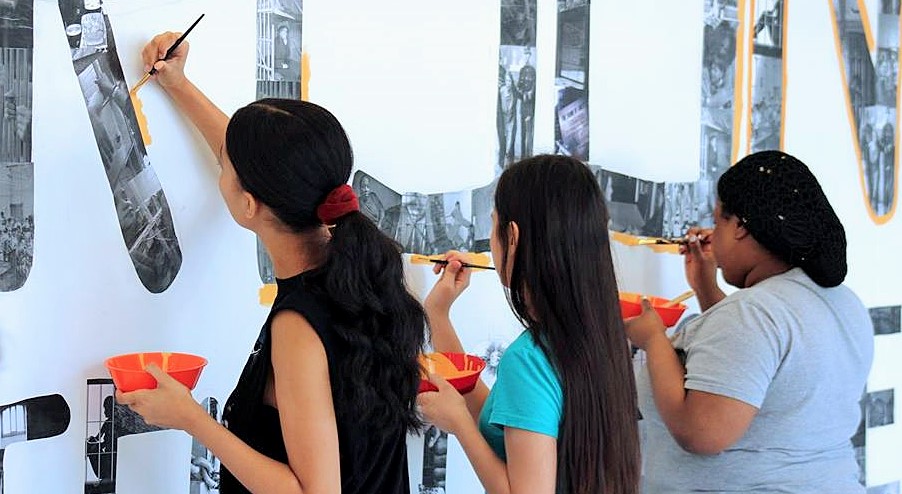 This year, we are organizing a supply drive for NYC-based women's organizations.
Check below to see how you can help:
- Post-It Notes (grantee: ARTE)
- White LED Lights (grantee: ARTE)
- Gift Cards to Art Stores like BLICK (grantee: ARTE)
- Diapers (grantee: The Doula Project)
- Postpartum Bath Herbs (grantee: The Doula Project)
- Women's Professional Clothing, New or Used (grantee: New Women New Yorkers)
- Anti-Bullying Buttons (grantee: Turning Point for Women and Families)

Please bring supplies or purchase a ticket. All proceeds from ticket sales benefit our 2017 grantees.


With your help our NYC grantees can make the following possible:
100 young immigrant women can develop professional skills (New Women New Yorkers);
30 students can enjoy a field trip to learn about street art and social justice (ARTE).
THANK YOU!
Let your friends know you are going on Facebook!