Location
Henri Bendel
712 5th Avenue
New York, NY 10019
Description
"The weather outside may be frightful, but NAWBO's cocktail party is most delightful!"

You are invited to join us at the perfect venue and receive:
Champagne

Delicous refreshments

Discounted Shopping

An astrology plan for 2017 - for you and your business
---
SPECIAL OFFER: Make this your office party one Office Ticket will allow entry up to 4 people!
---
Celebrate the holidays with some of New York's best business women and entrepreneurs at our Holiday Party and networking event.
---
Find out what is instore for YOU and YOUR BUSINESS in 2017 with Rebecca Gordon, Astrologer for Harpers Bazaar.
Rebecca Gordon is a full time practicing astrologer in NYC, founder of the My Path Astrology School and resident horoscope columnist at Harper's Bazaar. From global conferences, to NYC fashion week astrology and national business summits, Rebecca presents with a range of audiences on the natural cycles and how to incorporate them for a more graceful and enriched existence. With a penchant for both science and spirit, she guides with stellar timing and grounded wisdom to provide a road map for your year to come while exploring your unique path on the planet. Rebecca's horoscopes and talents have also appeared with Conde Nast, Epicurious, Prevention Magazine, Elle, Well & Good, Baidu, countless podcasts, radio and TV appearances. Her newly released astrology book titled, Your Body and the Stars (Simon and Schuster) features the intersection between health, the body and astrology.
To find out more about Rebecca and her school, or to schedule a consultation or event, go to www.MyPathAstrology.com.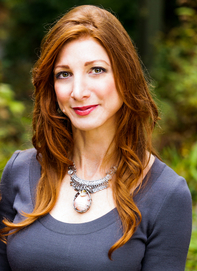 Please join us for a little bubbly and good cheer to toast the Holidays and the coming New Year!