Description
Celebrate - Connect - Craft New Horizons
Let's Celebrate
We will applaud the impactful work of our Community Consulting Program (CCP), recognizing the year's efforts of both clients and consultants. Jen Birk and Dan Vetter are our emcees, showcasing our collaboration.

CCP is an outreach program sponsored by our network. It connects dynamic teams of Organization Development (OD)/Training professionals to provide free consultation to Portland area non-profit organizations unable to afford consulting services.

Let's Envision: Craft New Horizons
ODN wants to hear from you! Imagine attending this party in five years. What has kept you engaged? Questions like these and your answers are part of designing our future as a professional network. Helen Spector and members of the OD Network's Visioning Design Team will guide us in thoughtful, small group conversations.

Let's Connect
Given human connection is at the heart of OD, join us for vibrant holiday networking. Fun activity will stimulate our conversations.

There is much to celebrate, so please join us!

Our Facilitators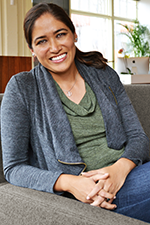 Jen Birk has experience in the nonprofit and corporate sectors, with roles at IBM and Propeller Consulting. She has a master's certificate in organizational leadership from the University of Wisconsin and a master's degree in conflict resolution from Portland State University. She's worked in a variety of industries and is currently managing change at a local utility. She loves traveling, dogs, and being outside!

Dan Vetter runs an e-learning design company that specializes in creating engaging custom online learning experiences for organizations. Throughout his career he has been actively involved in leadership and mentoring roles in both the OD Network and in the Association for Talent Development. Dan helped launch the Community Consulting Program (CCP) in 2004, and continues to serve as a volunteer coordinator for the program.

Helen Spector has worked as an organizational consultant for over 40 years, providing team building, executive coaching and strategic planning support for diverse clients. Mrs. Spector serves on the OODN Board and works as Board liaison with the Programming Committee. In addition to her consulting, Helen taught for 6 years at the John F. Kennedy School of Management in the Organizational Psychology Masters Program. She lives in an intentional community where she facilitates consensus decision-making and project proposal development and cooks delicious community dinners from time to time.
Details
Date: Wednesday, December 11, 2019
Time: 5:30pm-8:30pm
Location: Neyborly, 205 NW 4th Ave, Portland, OR 97209
Parking: On-street parking and paid parking lots are available.
Refreshments: Complimentary refreshments and beverages available.
Cost: Chapter Members, Partner Organizations (ATD, PHRMA) and Guests: $10; CCP clients: No charge. $15 at the door.
Register: Online registration available until 8 am the morning of the event. Registration will also be available at the door if space available. Space limited to 50 attendees.
NOTE: Please register early due to space limitations and for food planning.