Come paint a pet over the holidays and learn some basic puppy training skills!
About this event
This event is for kids and teens, ages 8-14, who love art and animals. We will lead participants through a mini art workshop from 1:00-3:00, where they will create a painting of an animal of their choice. Then for the last hour, our resident trainer, Mariah Johnston of Constellation K9s, will teach some introductory puppy training skills. Oh yeah - did I mention there may be some cute puppies? This event is the perfect practice session for kids who are also interested in participating in our Paint a Pet Contest, listed separately at https://www.eventbrite.com/e/paint-a-pet-contest-tickets-204137399457. Pick up is between 4:00 - 4:15, or include the late pick up option to stay until 5:30.
NOTE - WE HAVE DECIDED TO CANCEL THIS EVENT BECAUSE OF RISING COVID CASES IN MD. PLEASE DO HAVE YOUR CHILDREN PARTICIPATE IN OUR HOLIDAY ART CONTEST, WHICH CAN BE DONE FROM HOME! HERE IS THE LINK:
https://www.eventbrite.com/e/204137399457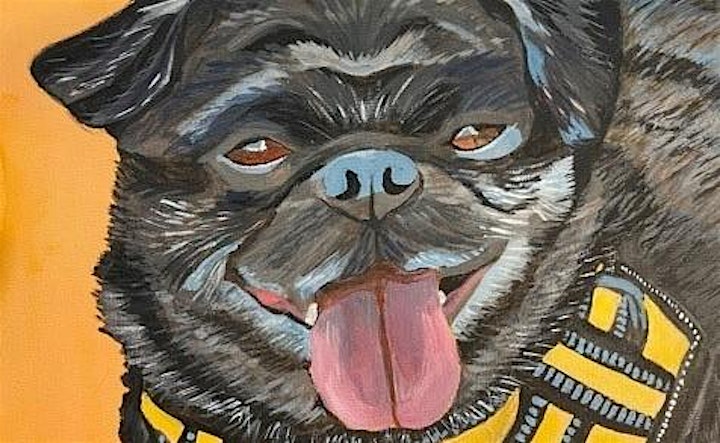 BY REGISTERING YOUR CHILD FOR THIS PROGRAM, YOU HEREBY AGREE AS A CONDITION OF PASSAGE TO I HAVE CAREFULLY READ AND FULLY UNDERSTAND ALL PROVISIONS OF THIS RELEASE, AND FREELY AND KNOWINGLY ASSUME THE RISK AND WAIVE MY RIGHTS CONCERNING LIABILITY AS DESCRIBED BELOW.
Waiver of Liability Relating to Coronavirus/COVID-19: The novel coronavirus, COVID-19, has been declared a worldwide pandemic by the World Health Organization. COVID-19 is reported to be extremely contagious. The state of medical knowledge is evolving, but the virus is believed to spread from person-to-person contact and/or by contact with contaminated surfaces and objects, and even possibly in the air. People reportedly can be infected and show no symptoms and therefore spread the disease. The exact methods of spread and contraction are unknown, and there is no known treatment, cure, or full-proof vaccine for COVID-19. Evidence has shown that COVID-19 can cause serious and potentially life threatening illness and even death.
Whoof on the Wharf cannot prevent you or your child(ren) from becoming exposed to, contracting, or spreading COVID-19 while utilizing our services or premises. It is not possible to prevent against the presence of the disease. Therefore, if you choose to utilize our services and/or enter onto Whoof on the Wharf's premises you may be exposing yourself to and/or increasing your risk of contracting or spreading COVID-19.
ASSUMPTION OF RISK: I have read and understood the above warning concerning COVID-19. I hereby choose to accept the risk of contracting COVID-19 for myself and/or my children in order to utilize Whoof on the Wharf's services and enter Whoof on the Wharf's premises. These services are of such value to me and/or to my children, that I accept the risk of being exposed to, contracting, and/or spreading COVID-19 in order to utilize Whoof on the Wharf's services and premises in person.
WAIVER OF LAWSUIT/LIABILITY: I hereby forever release and waive my right to bring suit against Whoof on the Wharf and its owners, officers, directors, managers, officials, trustees, agents, employees, or other representatives in connection with exposure, infection, and/or spread of COVID-19 related to utilizing their services and premises. I understand that this waiver means I give up my right to bring any claims including for personal injuries, death, disease or property losses, or any other loss, including but not limited to claims of negligence and give up any claim I may have to seek damages, whether known or unknown, foreseen or unforeseen.
CHOICE OF LAW: I understand and agree that the law of the State of Maryland will apply to this contract.
Organizer of Holiday Paint a Pet Workshop and Intro to Basic Puppy Training