Description
We are so excited to announce our first Holiday Mini Market hosted by Love Child! This is a one-day, pop-up shop with 34 curated vendors dedicated to Mamas and their Minis. It's also the perfect excuse to grab a few friends, enjoy brunch on the grounds and get a head start on your holiday shopping! Nursing or pumping mama? June & January are hosting our first Mother's Lounge. Doors will open at 10:00am with gift bags for the first 30 guests.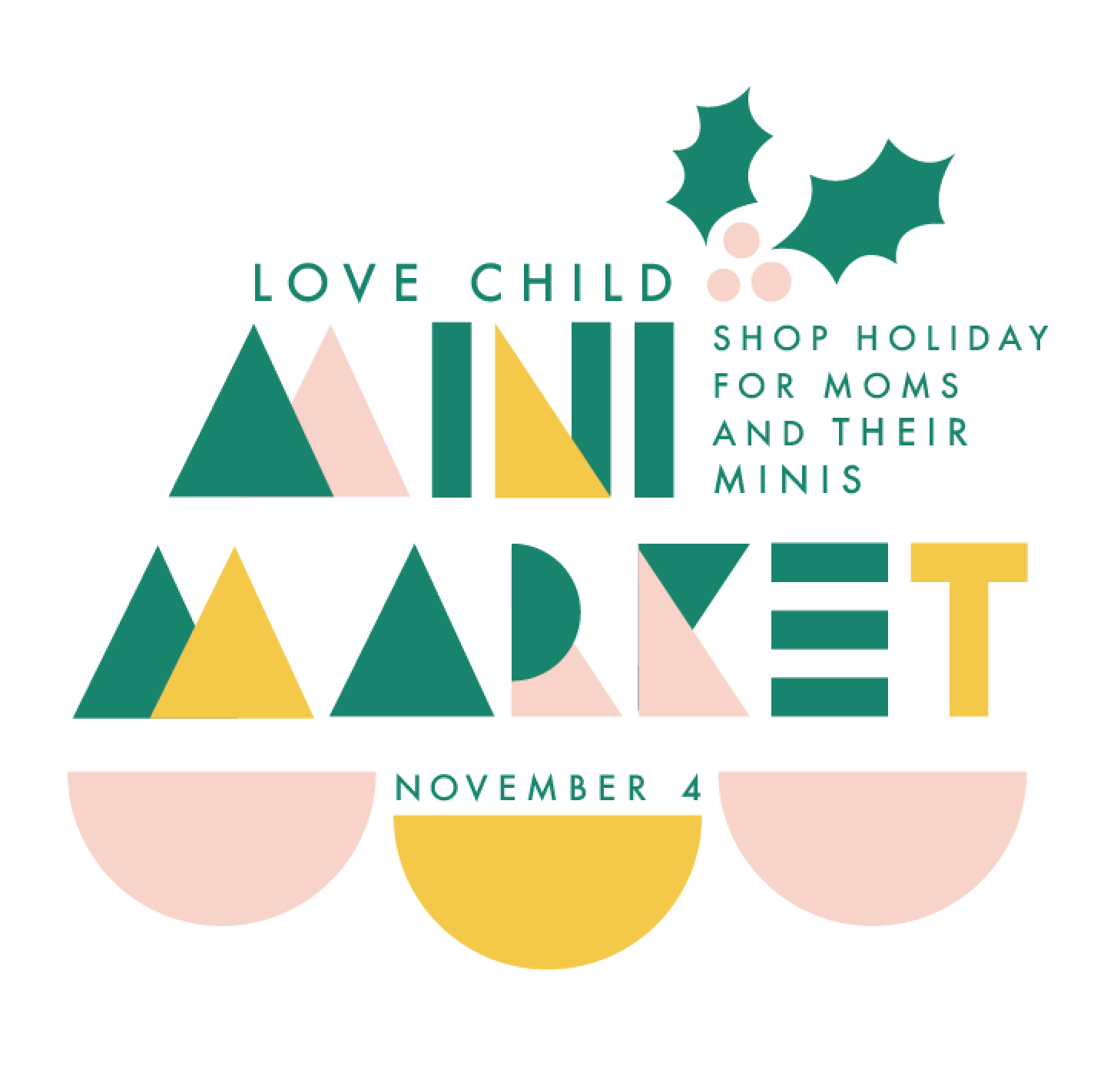 A Little Bundle
Alexa James
Anvil + Aura
Boca Micro Farm
Cat and Dogma
Chewbeads
Classic Childhood
Eliana Bernard
Ellen Mote Jewelry
Esby
Esperanza Heritage
Guten Co.
Hatton Henry
Hazel Village
Hey Gang
Honeycomb Baby Goods
June & January
Kindred and Kid
Leigh Breunig Designs
Lemon Drop - A Children's Shop
Leo & Libra
Lisa Chow
Little Dumplings
Longhorn Fashions
Love Child
Miranda Bennett
Modern Burlap
Moesel Clothing
Rambler
Ready to Pop
Rose & Rex
SANNA baby and child
Small Noise
Tribe Alive

This event is free and open to the public. Free street parking nearby or garage parking or valet available at LCC South-Congressman Henry Cuellar Protective Services Center. Grab a coffee at Mañana and make a reservation at Café No Sé or Central Standard, all located on grounds of hotel.

Love Child is a digital publication for the modern parent who seeks relevant lifestyle content and daily inspiration. While the site's foundation is built on a fresh view on motherhood, it is not exclusive to moms. Love Child shares topics covering wellness, style, living and stories for any person stopping by to get inspired. Visit us at www.lovechildmag.com and say hi!