Description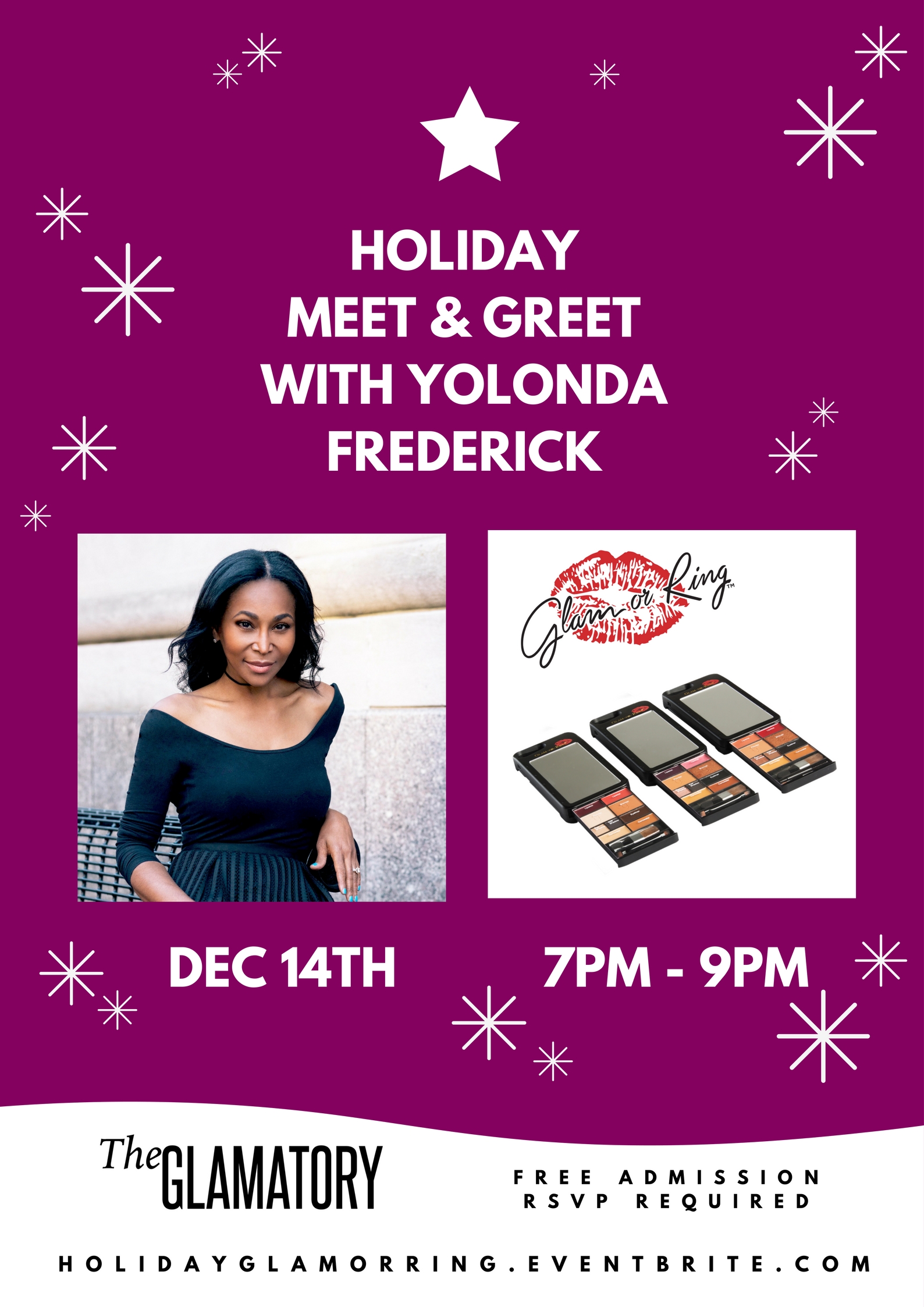 Join us a The Glamatory for a special holiday meet and greet with celebrity makeup artist and entrepreneur Yolanda Frederick!
Yolonda's work can be seen on the red carpet, film, television, print and on-line for clients that include Ciara, Jennifer Hudson, Russell Wilson, Usher, Emma Roberts, Blake Lively, La La Vasquez, Solange, Ludacris, TLC. She's worked with corporate brands such as Givenchy, H&M, Top Shop, Roberto Cavalli, Sony BMG, Viacom, Hearst, NBC Universal, ABC, CBS, Time Warner Inc. and Walt Disney Company. Her work has also graced publications such as Vogue , Vanity Fair, W Magazine, Marie Claire, Allure, ElleGirl, Rolling Stone, GQ and Essence.
Meet and chat with Yolanda over light fare and holiday cheer and be introduced to her new beauty product Glam or Ring!
Admission is free and there will be special giveaways so reserve your spot today!