About this Event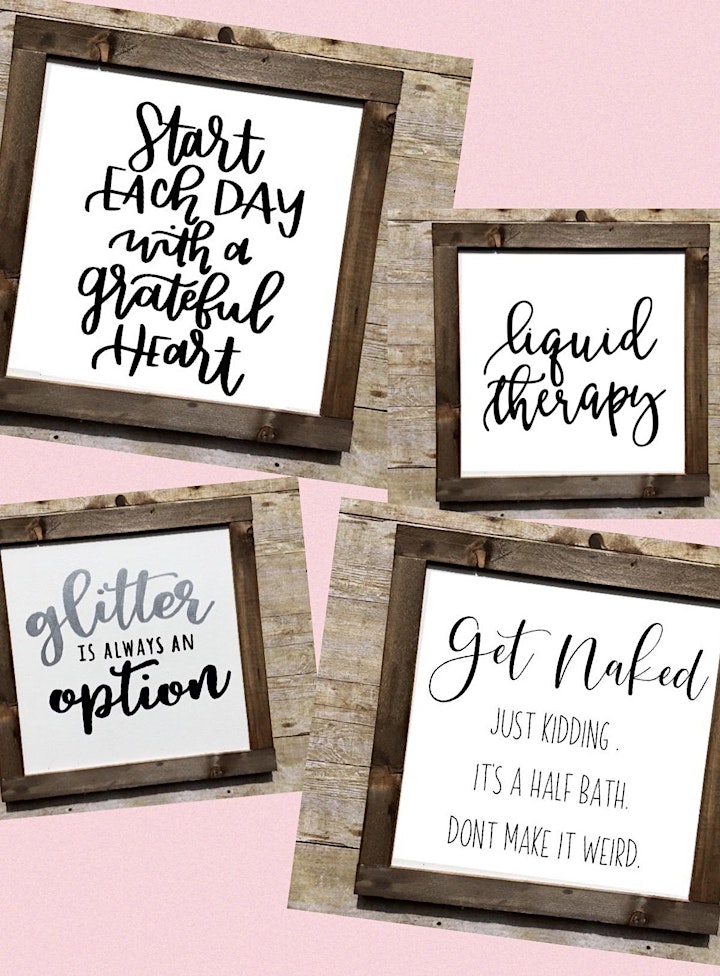 Girl, we all feel the pressure of the holidays. Let us relieve some of that pressure by helping you out!
Here's the plan:
We get together to drink wine and have a few snacks while meeting other women and making a super witty sign that anyone on your Christmas list would love.
We've got 11 sign options for you to choose from. A couple are Christmasy, but most are funny, heartwarming, or just plain awesome. You can show off your creativity by gifting it to your Mom, SIL, Bestie, your kid's teacher, pop it into the Secret Santa at work, or keep it for yourself-we won't judge.
While we enjoy the Christmas Cheer, Jill from Make It Night will walk us through a fun, hands-on night of creating our own signs that we'll take home to gift, or keep it and treat yourself!
Get a head start on the festivities! We're going to eat, drink and be merry!
Join us!
About Make-It Night:
There's a good chance you might have seen Make It Night set up around Calgary at local events and markets, or maybe at Market Spot or Curated while you were shopping local in Chinook or Market Mall. You could buy a sign there, but why not create your own while sipping on wine with some amazing ladies!
Check out their Instagram at @make_it_night
We encourage everyone to enjoy themselves, but please drink responsibly. If you've had too much to drink, don't drive.
*PLEASE NOTE*
By registering for our event you're agreeing to be photographed and be included in our mailing list. But don't worry, we don't spam and only post the nice pictures of our women! If you're uncomfortable with this, please speak to someone in charge at the event and we'll make a note of it.