Description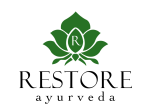 Are you craving a hot cup of chai, or a turmeric latte, or maybe the holiday favorite Pumpkin Spice Latte? Holidays remind us of all things warm and cozy, and Restore Simply is your perfect companion.
Explore some unique recipes for making some holiday inspired drinks - minus the heavy syrups and flavorings.
Come and sample, mingle, and spread some pre-holiday cheer!
This class is free and open to the public. Limited seating.
Restore Simply LLC is a Dallas, TX based company, owned and operated by
Hema Jagada, MSc, ALC. The brand reflects her vision of helping others live a
more holistic, intentional and mindful lifestyle, with simplicity at the core.