Holiday House Reunion Party - Tickets are available at the door after 5 PM...
Description
NOTE: Tickets are available at the door after 5 PM on Friday
Watch the Holiday House video below !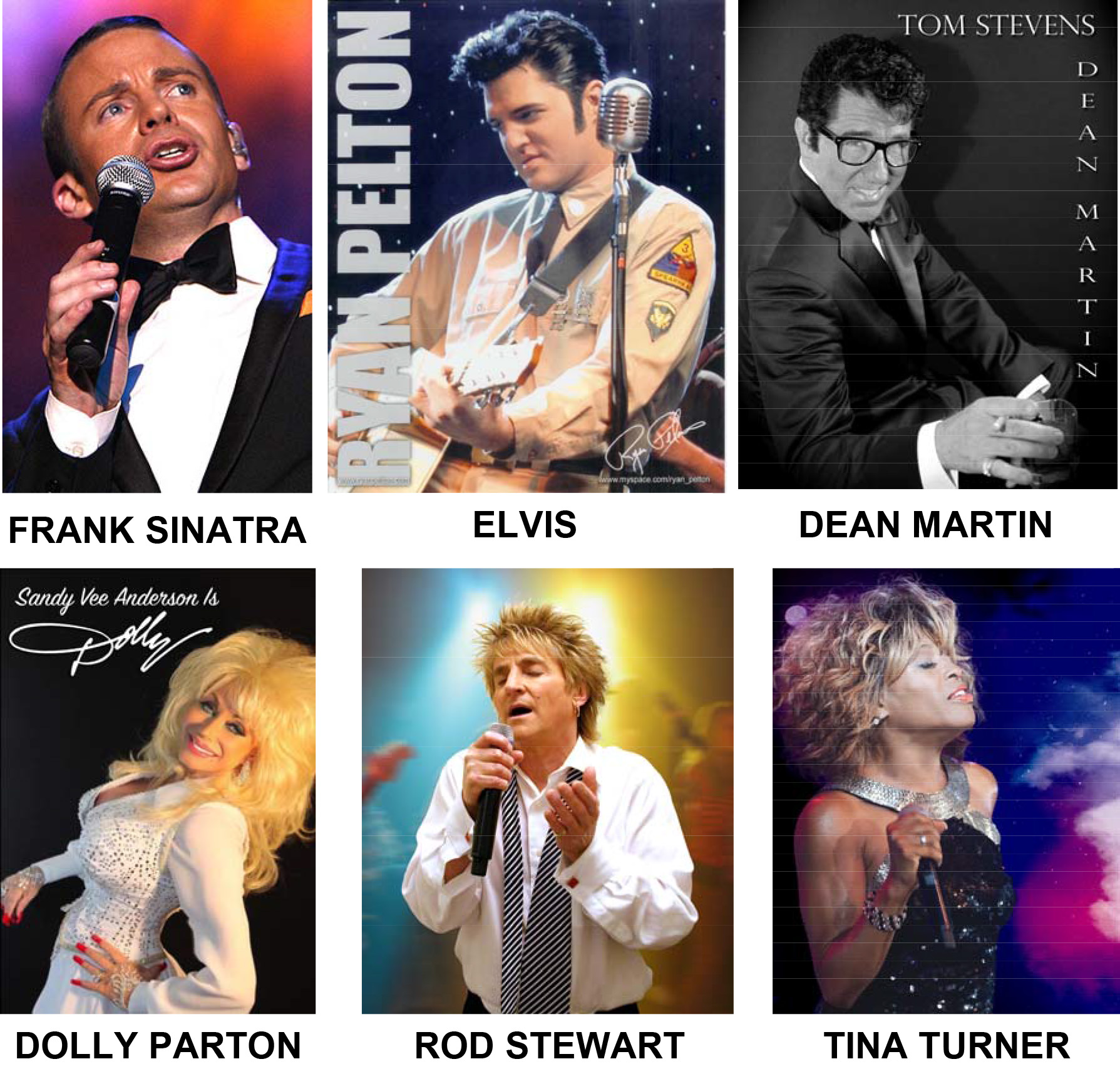 The legendary Holiday House in Monroeville was the premier supper club on the east coast. For decades, chart-topping singers and comedians played to sold out audiences night after night. When the lights dimmed on the final performance nearly 30 years ago, it signified the end of an era.
Join us at the Monroeville Convention Center for the Holiday House Reunion Party. The night begins with The Cavalcade Of Stars, a live tribute show featuring six legendary performers direct from Las Vegas including ELVIS, Sinatra, Dean Martin, Tina Turner, Dolly Parton and Rod Stewart.
Legendary Comedian Marty Allen and his wife Karon Kate Blackwell will be making a special appearance during the Show. The Allens and all of the tribute artists will be available for photos and autographs following the Show!
After the show, turn back the hands of time and dance the night away at the Backstage Disco featuring the original Holiday House disco DJ, Rick J. Meet, mingle and dance with some of the "original" Backstage Disco Dancers! Dinner options and a cash bar are available. Relive the days you remember at a night you'll never forget.
Doors Open

5:00 pm
7:30 Show / Tickets $30, $40, $50 / Price based on location from the stage
10:00 Disco Party / Tickets $10
Show and Disco Party Tickets available here in advance and at the door after 5 PM
TWO DINNER OPTIONS INSIDE THE CONVENTION CENTER from

5:00 – 7:00

TOLERICO'S RESTAURANT
HOLIDAY HOUSE REUNION BUFFET
-Cheese Ravioli
Finished With Tomato & Basil Cream Sauce
-Chicken Marsala
Served With Sautéed Mushrooms And A Marsala Wine Reduction
- Tolerico's Home Made Meatballs
Over Penne Pasta And House-Made Marinara Sauce
- Tossed Salad
- Rolls And Butter
$16.00
Price Is Good For One Visit To The Buffet And Includes All Of The Above
NOTE: Add the buffet to your seating ticket order upon check-out or purchase on site.
POLISH & SLOVENIAN MENU
These are available as individual menu items and can be purchased on site
Aumer's
- Kolbassi & Sauercraut
- Haluski (Cabbage & Noodles)
Gosia's Pierogies
- Variety Of Pierogies
Monroeville Fire Company #6
- Stuffed Cabbage & Mashed Potatoes
Paradise Catering
- Potato Pancakes
- Sauercraut Balls
- Macaroni & Cheese
- Polish Stew
- Fresh Squeezed Lemonade
Tony's Festival Fun Foods
- Funnel Cakes With Toppings
DESSERTS
Kittey's Pizzelles & Cookies

- Pizzelles, Cookies and Biscotti
Maddy's Bakery

- Struedel, Cake Rolls, Gobs, Breads, Lady Locks and much more
NOTE: Tickets are available at the door after 5 PM on Friday