Description
*** please note that the start time of this event has changed to 5 PM. Thank you.
YOU are cordially invited to GOAT YOGA in COPPELL, TX! Come and get your GOGA on while our tribe of pet goats graze and jump around (or on) you! In holiday sweaters and costumes!!!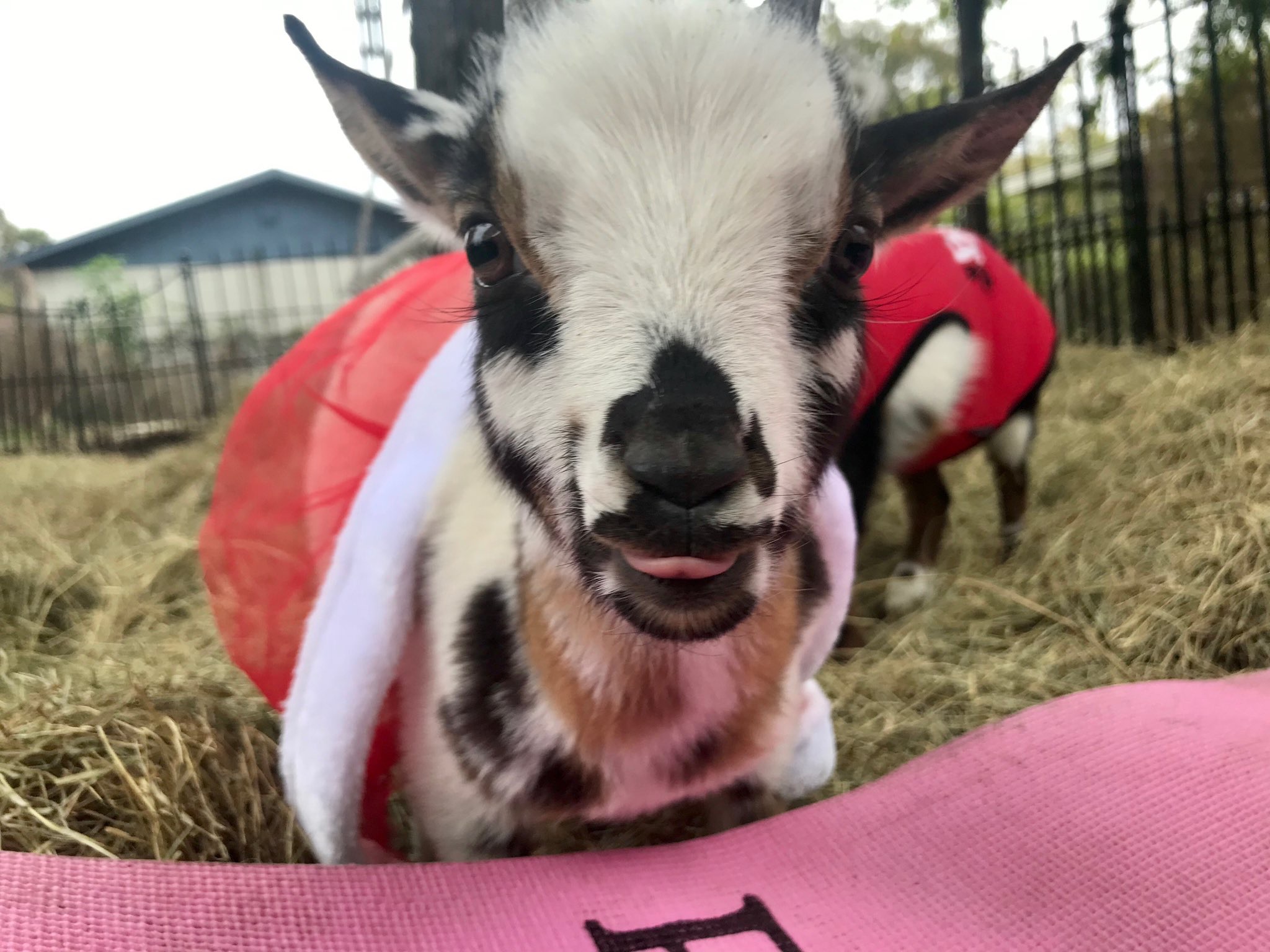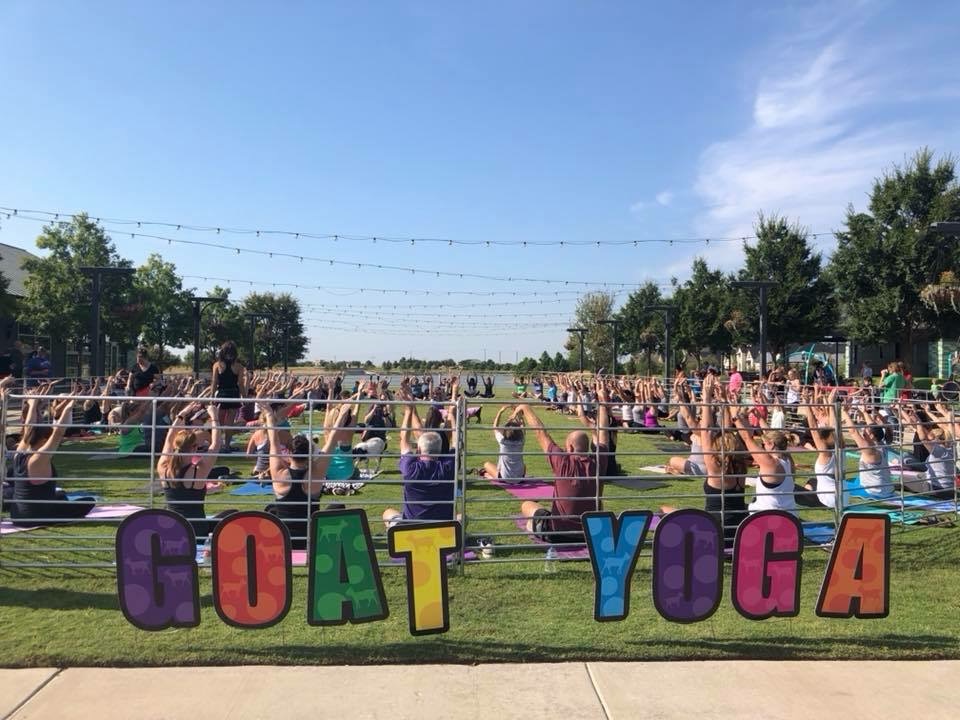 Starbucks coffee and hot cocoa will be on hand!
Come and meet the newest and smallest additions to our urban farm.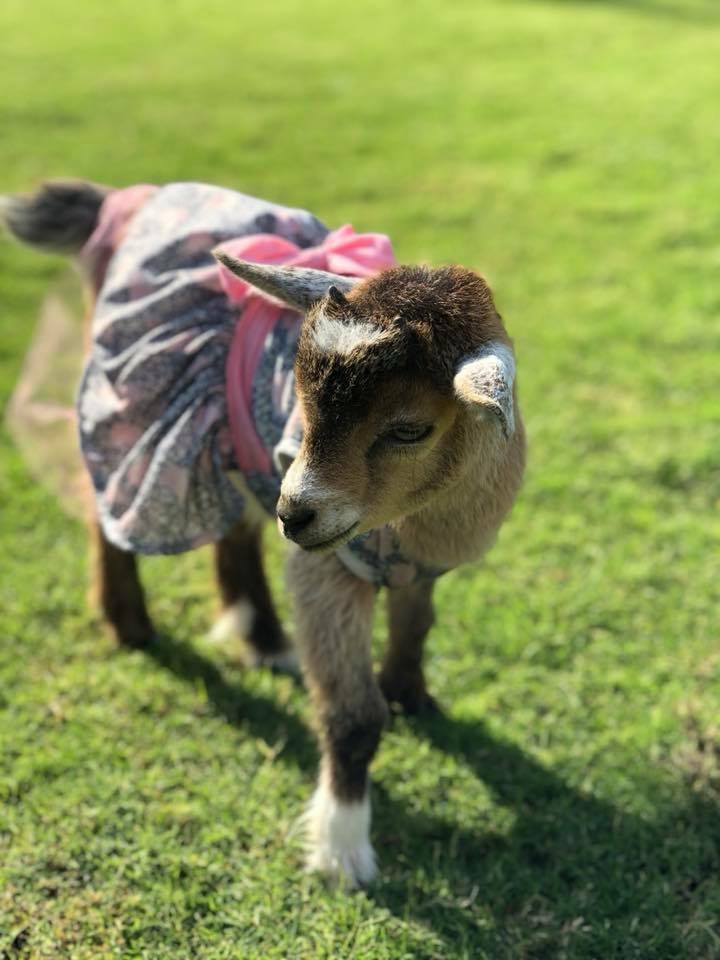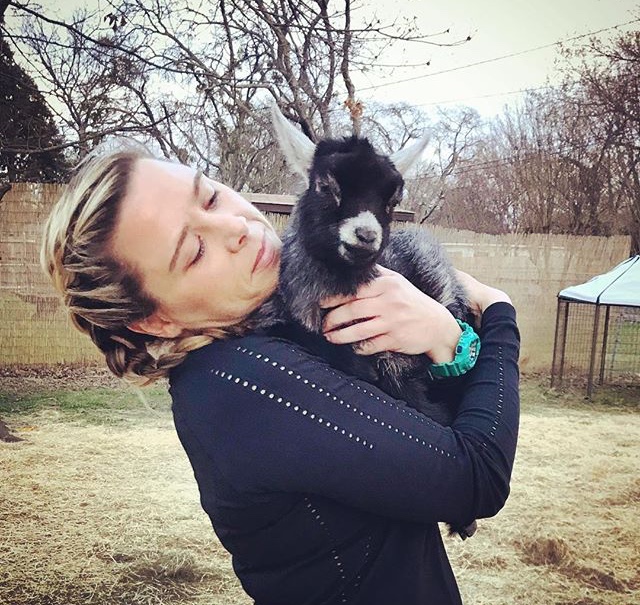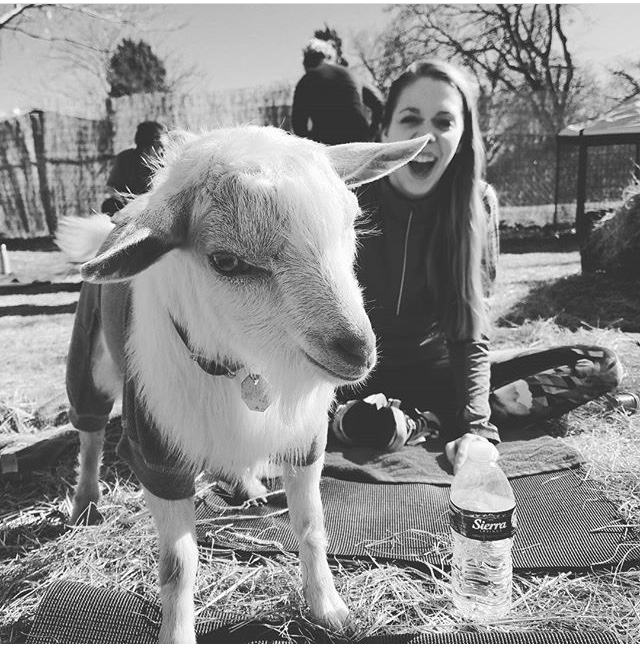 The animals and our event will be outside - please dress accordingly. We suggest layers!
Know before you go:
--- Please DO NOT plan on entering the goat Yoga area any earlier than 5-10 minutes before your scheduled goat yoga class. We will set aside time after the class for extra socializing and picture taking with the goats if you don't get the shot you want during yoga practice!

--- We can provide a yoga mat if you do not have your own! There is plenty of antibacterial sanitizer to clean up after yoga practice!
--- Be prepared for our goats to take an interest in you! They are excited to host you!
--- While some may take themselves (or their yoga practice) very seriously, GYR GOAT YOGA is for everyone and we welcome any and all participants. Goats have been known to nudge, scratch, nibble, jump and step on attendees. Goats are NOT potty trained animals.
--- Everyone will need to sign-in and sign a liability waiver before the class starts.
Our tribe looks forward to meeting you!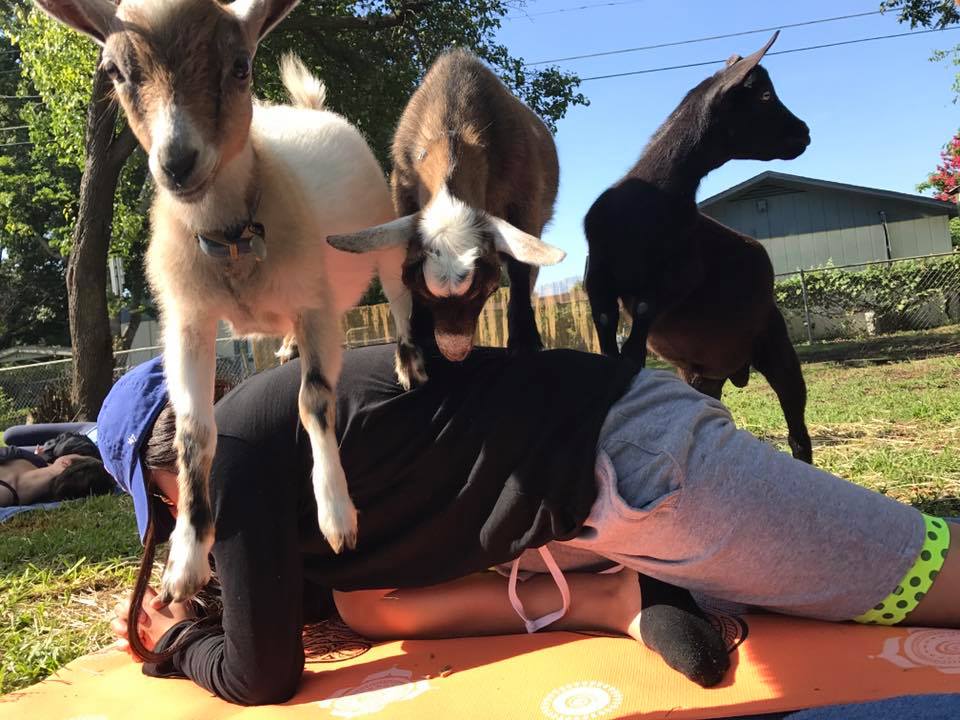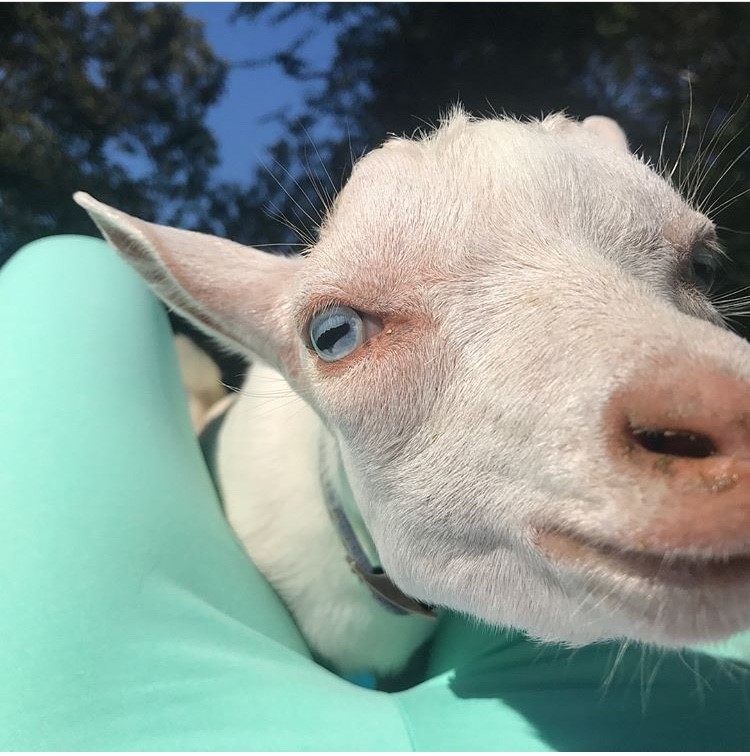 Let us know if you have any questions or if we can provide you with any additional information - we look forward to hosting you!
Amanda and the GYR Goats!
Follow us on Instagram:
@goatyogadallas
GYR Goat Yoga
#goatyogarichardson
#gyrgoatyoga
#goatyogadallas
*NOTICE OF FILMING By participating in this event, you agree that you may be photographed and filmed, and you grant GYR Goat Yoga the right to use, publish and copyright your picture, likeness and/or name in videos and/or photos taken during this event for use by GYR, in perpetuity and throughout all media.
By participating in Goat Yoga, you agree to be solely responsible for any and all liability costs, damages and expenses incurred as a result of any injury or occurrence sustained from participating in GYR Goat Yoga. You further agree to be held solely responsible for any and all liability costs, damages and expenses incurred by your child or attending minor as a result of his/her participation, either directly or indirectly, in GYR Goat Yoga. You agree not to hold GYR Goat Yoga, its employees, volunteers, instructors and/or representatives responsible in any way for any injury or occurrence whatsoever. All incidents and/or injuries must be reported before leaving the premises.
You are solely responsible for all items brought on premise.
No other animals allowed. No children under the age of 5 permitted in the fenced off goat yoga area. If you have questions regarding service animals, please email us at least 48 hours before your scheduled class. We reserve the right to refuse service to anyone for any reason or to return or refund tickets or spots to any class or session with or without notice.
There are no refunds for weather. In instances of rain or precipitation, GYR will honor all tickets and attendees at another class of their choosing with availability. Please email us at least 48 hours in advance of the class that you are wanting to attend to confirm availability if your original session is rained out.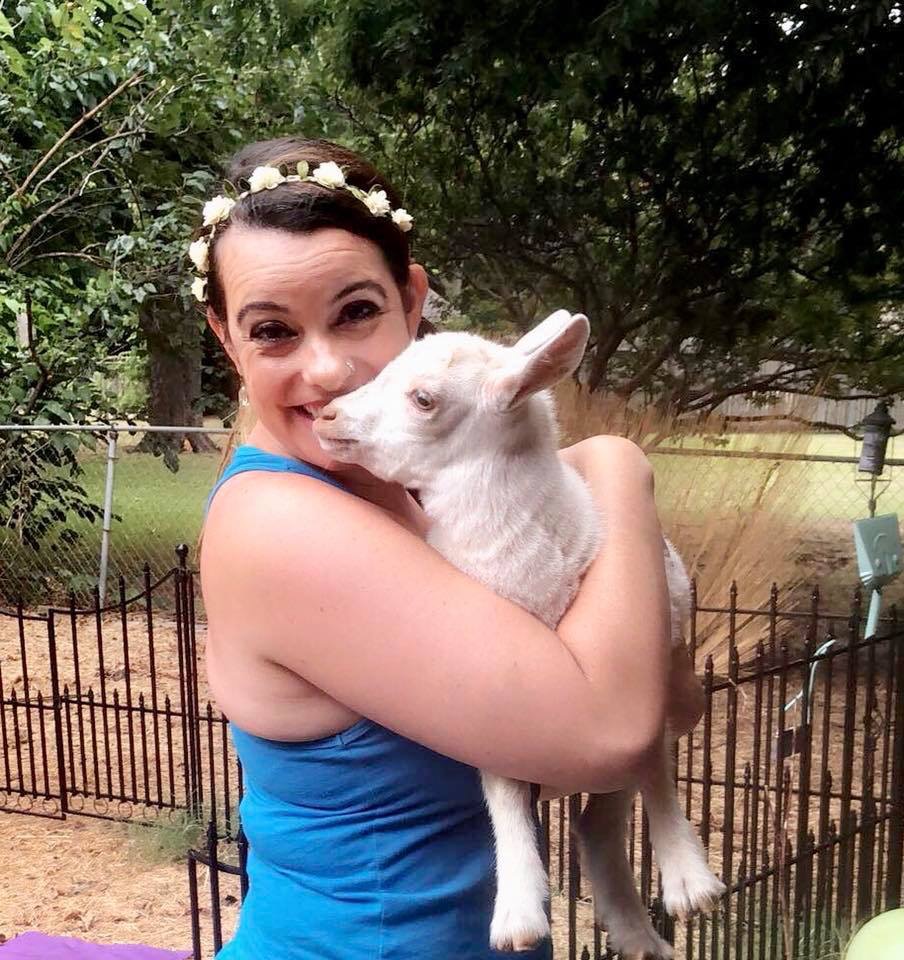 #goatyogadallas
#dallasgoatyoga
#goatyoga