Description
FRIENDS OF BRIDGES HOUSE HOLIDAY GATHERING

Friday, December 7th, 2018 ~ 7 PM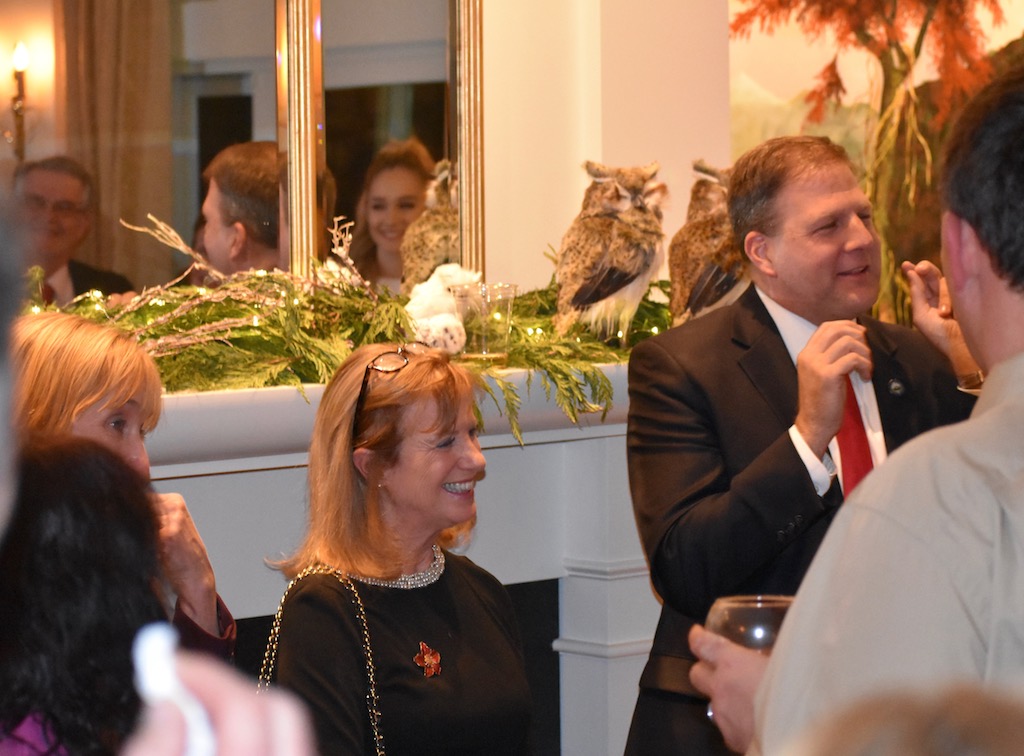 Come to celebrate the
holidays

with us the New Hampshire way! Please join us for the third annual Friends of Bridges House

Holiday

Gathering

. You will have the opportunity to visit with friends and colleagues, make new friends, as well as get-to-know many wonderful members of our community.

Enjoy wine and beer from New Hampshire vineyards and brewers, delicious and all-natural hors-d'oeuvres and morsels from The Clean Take chef and caterer, Jan Van Dusen, and decadent desserts from The Cake Fairy mother (Lisa) and daughter (Brianna) team, all amid the beauty and charm of the "People's House".

THE DETAILS:
Friday, December 7th, 2018, Starting at 7 PM

The Bridges House, 21 Mountain Road, Concord, NH

Holiday Gathering Event Fees: $50 Per Person

Ticket Information: Purchase Here (on Eventbrite)!

Event Limited to 150 people; Purchase Your Ticket(s) ASAP!

Please RSVP on or Before December 1st


All ticket sales and membership proceeds help aid in future work, education, outreach, and improvements for The Bridges House and its mission. The Bridges House is a non-partisan place and historic home. Senator Bridges wanted this home to be a functioning part of our state and government. His belief was a reflection of his personality since he was the epitome of grassroots connections; he was an accessible and amiable person, whose door was always open. We invite you to be a part of this endeavor, to help preserve and celebrate history while ensuring The Bridges House remains alive with new events, new visitors, and new stories. Your support and participation are crucial for keeping The Bridges House, the —"People's House"— for all of New Hampshire's residents to experience and enjoy.