Description
Lansing Makers Network will supply everything you need to solder your own blinking thingy. This is a hands-on "Make and Take". During this workshop you'll learn how to solder basic electronic components together, making a working blinking holiday tree!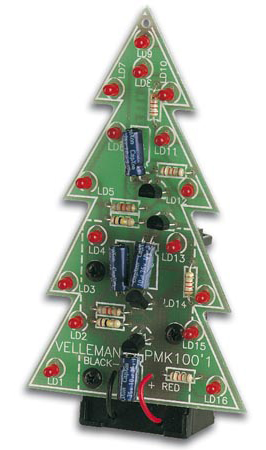 What is the number of attendees per ticket?
Each Eventbrite ticket is for a single kit.
Can my child attend?
Yes, minors must be accompanied by an responsible guardian. One guardian per each child under 13 years of age.
What is the minimum age?
The minimum recommended age is 9-13 years old, depending upon the individuals ability to sit still, focus, respecting the tools, space and other attendees.
Is my registration/ticket transferrable?
Yes. Please contact our education team (education@lansingmakersetwork.org) to transfer your ticket.
What is the refund policy?
We can refund tickets (minus credit card fees) up to the time that we buy the equipment and materials, about 5 days before the event. You can always transfer your ticket to somebody else, but we'd appreciate a head-up. Just send us an email at education@lansingmakersnetwork.org.