Description
Join us on December 15th for a few moments of magic on the farm. Mingle with the alpacas, pigs, goats and geese, and feed them some tasty treats as they settle down from their busy day of lounging around being adorable. Then get ready for some tasty treats for yourself!

When we leave the animals to finish preparing for their beauty rest, we will move over to the yard area and enjoy a 4-course gourmet vegan dinner that will make you want more.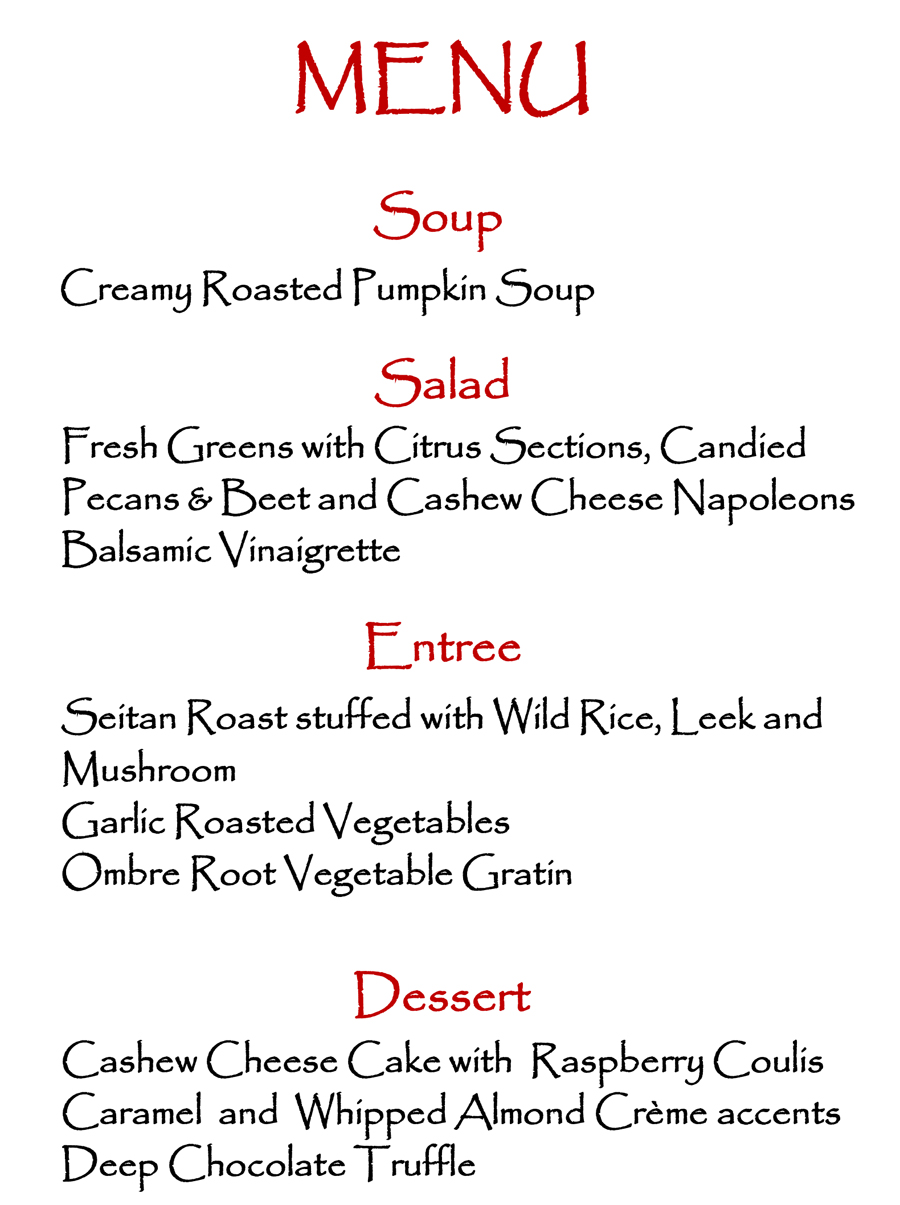 For those of you with a bit of VIP spirit, there is a special ticket available that entitles you to harvest produce from our 1/4 acre of better-than-organic veggie gardens.
AND we will have some special gifts for sale at the sales area, so bring your imagination and your gift list.
This is going to be so much fun. How could anyone resist chatting with our new turkey friends, petting the pigs, checking out some unique gift ideas followed by a superb dinner with friends? Join us!