Description
NOW EXTENDED for one more weekend Dec 17th+18th!!
Design Collective Pop Up is a curated shopping experience featuring local San Francisco makers. The pop up will be at Little Lodge in InnerSunset starting the first week of December. Join us for the opening party featuring music, drinks and artist installations on December 3rd (6-9p). RSVP and stay tuned for more info regarding workshops, and other festivities!
Participating Makers
BLUME STUDIO JEWELRY : small metals
MONESTARY MADE : apothecary
NOMAD COLLECTION : sustainable art + design
NORWEIGEN WOOD : bohemian homeware, clothing, jewelry
ODSY WORKSHOP: handmade leather + soft goods
SABO : contemporary women's wear
Special Features:
12/17 Closing Party!! 6pm-9pm Free drinks, music and meet and greet the makers!
12/17-12/18 - GIVEAWAY We've combined one item from each of our artisans to create an amazing holiday giveaway...and all you need to do to enter is show up! If you end up doing a little shopping even better...any purchase gets you an extra ticket! Check out the prizes bellow! (plus a couple of super cute Little Lodge tshirts!)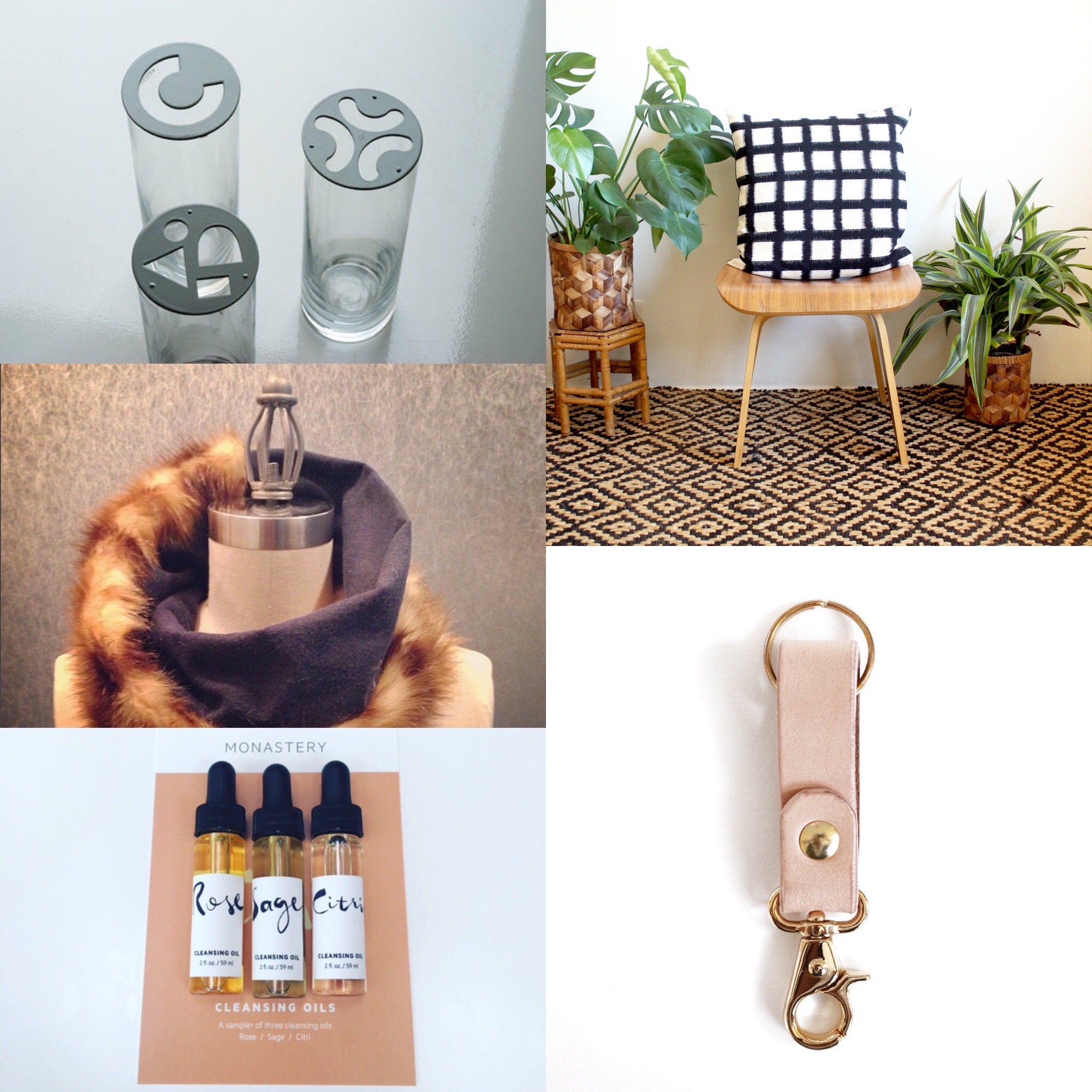 12/4 - Lady Falcon Coffee Club : Sunset neighborhood coffee roasters will be out in their converted '48 GMC BreadTruck to provide their aromatic caffeine elixirs and their house vintage Probat roasted beans.
12/3-12/11 - Mission de Flores : SF's own Mission floral service will be providing bouquets of fresh + beautifully handcrafted arrangements for you to bring home some of that wonderful holiday spirit.