Description
2016 has been a growing year for Cyber Security and the ISSA Puget Sound. Let's get together and celebrate the past, present and the future of ISSA Puget Sound's growth this Holiday season. Instead of the typical gathering, we're opting for a cruise around Elliot Bay. Enjoy a cash bar, heavy appetizers, and conversation with the best security practitioners in the Puget Sound.
Non-members are welcome to attend but let's do the math. Membership into ISSA is $95(+ chapter dues of $20). Join before the holiday cruise, and you can register at the member price, a $40 difference. Become a member and immediately reap the benefits with $40 off the holiday ticket price. Membership into ISSA includes additional discounts to other security events and conferences throughout the year, like Secure World. Learn more about membership and join here.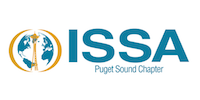 FAQs
Are spouses invited?
Of course! And if you are a member, spouses register at the member rate.
What time can we board the boat?
We can start boarding the boat at 6:00.
What time does the cruise embark?
The cruise will depart from Pier 55 at 6:30. Please arrive early to ensure enough time to find parking and get on board.
What are my transport/parking options getting to the event?
The cruise will depart from Pier 55 in downtown Seattle. Click here for a map of the pier and recommended parking locations nearby.
Where can I contact the organizer with any questions?
Questions may be directed to Justin White (justinwhitesecurity@gmail.com) or Chris Lakin (chris@lakin.io).
What is the dress for the event?
Dress will be business casual.
Event Sponsors
About Zscaler: Zscaler is revolutionizing internet security with the industry's first Security as a Service platform. Zscaler protects more than 15 million users in 185 countries, scanning 25 billion transactions and blocking 100 million threats a day, all in the cloud. Zscaler delivers unified, carrier-grade internet security, next generation firewall, web security, sandboxing/advanced persistent threat (APT) protection, data loss prevention, SSL inspection, traffic shaping, policy management and threat intelligence—all without the need for on-premise hardware, appliances or software.
Website: https://www.zscaler.com/
About CrowdStrike: CrowdStrike was founded in 2011 to fix a fundamental problem: The sophisticated attacks that were forcing the world's leading businesses into the headlines could not be solved with existing malware-based defenses. Co-founders George Kurtz and Dmitri Alperovitch realized that a brand new approach was needed — one that combines the most advanced endpoint protection with expert intelligence to pinpoint the adversaries perpetrating the attacks, not just the malware.
Crowdstrike's mission is simple: To stop breaches
Website: https://www.crowdstrike.com/
Catering and Drink Sponsors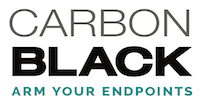 About Carbon Black: Carbon Black has designed the most complete next-gen endpoint-security platform, enabling organizations to stop the most attacks, see every threat, close security gaps, and evolve their defenses. The Cb Endpoint Security Platform helps organizations of all sizes replace legacy antivirus technology, lock down systems, and arm incident response teams with advanced tools to proactively hunt down threats. Today, Carbon Black has approximately 2,000 worldwide customers, including 25 of the Fortune 100 and more than 600 employees. Carbon Black was voted Best Endpoint Protection by security professionals in the SANS Institute's Best of 2015 Awards.
Website: https://www.carbonblack.com/

About Duo: Duo Security is a cloud-based trusted access provider protecting the world's fastest-growing companies and thousands of organizations worldwide, including Dresser-Rand Group, Etsy, NASA, Facebook, K-Swiss, Paramount Pictures, Random House, SuddenLink, Toyota, Twitter, Yelp, Zillow, and more. Duo Security's innovative and easy-to-use technology can be quickly deployed to protect users, data, and applications from breaches, credential theft and account takeover. Duo Security is backed by Benchmark, Google Ventures, Radar Partners, Redpoint Ventures and True Ventures. Try it for free at duo.com.
Website: https://duo.com/

About Covestic: Covestic is a leading provider of IT services for midsize and enterprise organizations; federal, state, and local government agencies, and educational institutions. We maintain close partnerships in our key focus areas such as cloud computing, IT service management, mobile payment solutions, and project delivery with companies such as Microsoft, Serena, SalesForce.com, and ServiceNow. In addition, our staff maintains a high level of partner certifications, and ITIL® certification training as well as specialized training to ensure successful implementation in areas such as project management, application integration, and business intelligence.
Website: http://www.covestic.com/