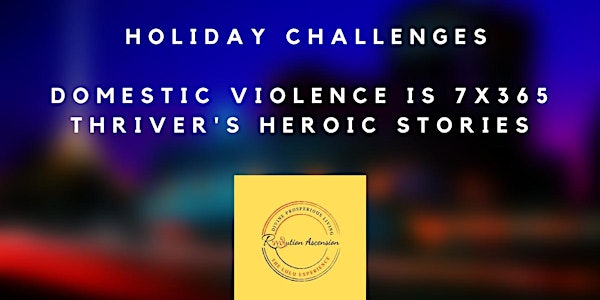 Holiday Challenges - Domestic Violence is a YEAR-ROUND Challenge
Discussion on how to navigate Holiday Stress and its' relationship to Domestic Violence.
About this event
October is in dedication to ending violence. The question is, what happens on November 1st? What happens during the holiday when abuse and suicide are often the choices?
Join us for this enlightening Webinar. Also, hear the heroic stories of the women thrivers, how we end domestic abuse, and the correlation with Year-End Holidays.