"Holiday Buffet Makeover" Culinary Event at the Kitchen Gardens in Carlsbad
Description
Join us at The Flower Fields for an outdoor luncheon and a new look at the Holiday Party. Explore fresh recipes that will enhance your table and bring more healthful choices to your guests.
Making your dishes ahead of time is the key to a sucessful evening. This will take you out of the kitchen, with ample time to visit with your guests. You may want to add a full baked salmon, sliced ham, turkey, or roast for a larger crowd.
Featured Buffet Menu
Cream of Leek and Potato Soup
Warm Mushrooms Medley
Creamy Vegetable Pate
Eggplant Meatballs with Romesco Sauce
Phyllo Triangles with Feta
Butternut Squash, Yogurt and Tahini Dip
Spend additional time with creating a holiday floral display and visiting our craft and go table.
Get Creative, Cooking and Crafty
Chef Mary and the Culinary Team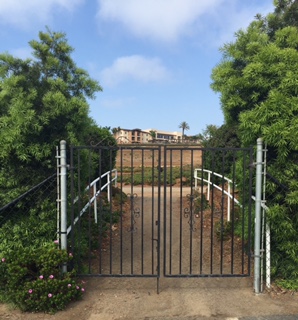 Sponsored by Melissa's Produce and Vita-Mix
Gate Entrance is located on the south of Armstrong's Garden Center, look for the white canopy.
Note: Dress according to the weather, this is an outdoor event. If we have rainy conditions, we will re-schedule class or refund your money.
R.S.V.P. only. No walk-ins.