Holiday Biotech Networking Mixer - Innovator Spotlight: Prof. Aydogan Ozcan
Description
BCLA is proud to partner with CalState LA for a Holiday Biotech Networking mixer on December 5th! Come join local biotech professionals and let's kick off the start of the LA BioStart's winter boot camp together!
Our Innovator Spotlight features Professor Aydogan Ozcan, Chancellor's Professor at UCLA and an HHMI Professor with the Howard Hughes Medical Institute. Holding 37 issued patents and more than 20 pending patent applications, Dr. Ozcan leads the Bio- and Nano-Photonics Laboratory at UCLA Electrical Engineering and Bioengineering Departments. He is a co-founder and director of Cellmic LLC, which is dedicated to improving patient healthcare with the use of smartphones and biophotonics.
You will have opportunities to interact and network with entrepreneurs, business leaders, governmental officials, scientists and of course mentors and participants from past and upcoming boot camp sessions Don't miss this chance!
Event Schedule:
6:00pm to 6:45pm Registration / Networking Begins

6:45pm to 6:50pm Welcome by BCLA

6:50pm to 6:55pm University Credit Union

6:55pm to 7:00pm CalState LA Opening Remarks

7:00pm to 7:15pm Innovator Spotlight: Brief speech by Dr. Aydogan Ozcan, Chancellor's Professor at UCLA and HHMI Professor with the Howard Hughes Medical Institute

7:15pm to 8:30pm Networking Mixer Continues
Light refreshments will be provided.
By RSVPing to this event, you agree to join BCLA's mailing list to receive monthly newsletters and information on other exciting events happening in the LA biotech landscape! Your information may be shared with the partners organizing this event.
Parking:
There is a parking lot adjacent to the event venue and it is $6 per hour or $18 for the whole day, cash only. To access the parking, turn on Corbett St. intersecting Jefferson Blvd, the guest lot will be on the right hand side. There will be attendants monitoring the lot. Please be advised that other lots on site are private and if patrons park there, they may run the risk of being towed.
There is also street parking available and if you are considering this option please make sure to read the street signs to prevent getting a ticket or the risk of being towed.
To get into the venue, you should see the WeWork sign on the building - to access the front door go around the corner from the large sign and walk towards the picnic tables with yellow umbrellas. The front entrance will have "WeWork" on the door.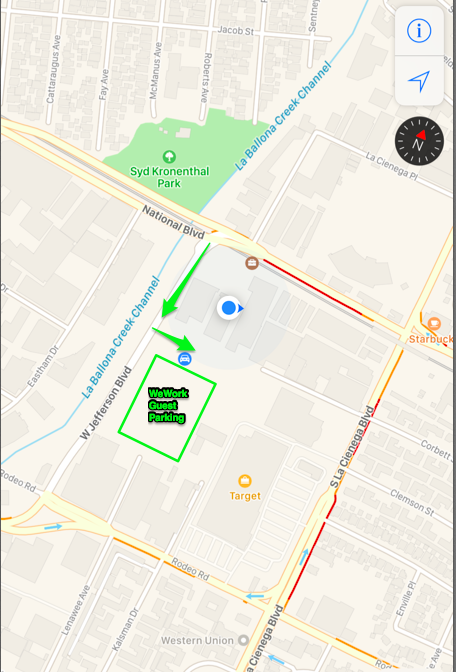 Event Sponsor: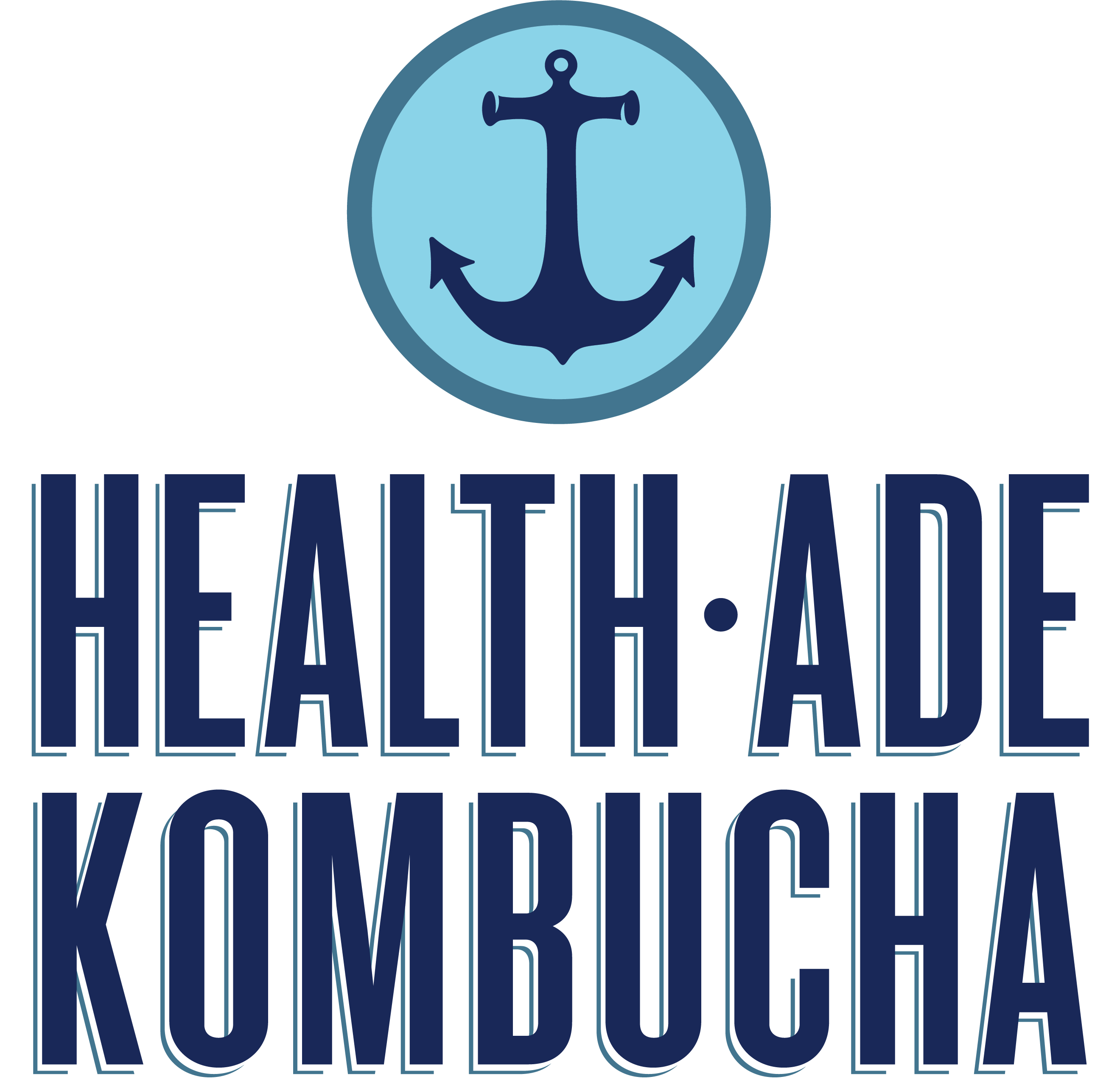 Organizers: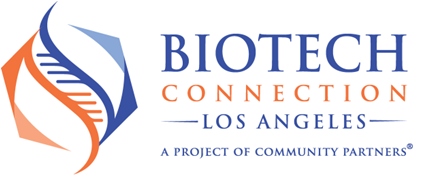 Biotech Connection Los Angeles (BCLA) is a project of the 501(c)(3) non-profit Community Partners. We are an organization run by academics and biotech professionals from all over Los Angeles and our mission is to inspire, educate and connect emerging scientists and entrepreneurs to grow and diversify biotech in LA. Los Angeles is home to renowned universities and research institutes producing top talents and exciting innovations. We are passionate about making our city a major biotech hub!
If you are interested in fostering early-stage entrepreneurship, retaining local talent, or just want to know more about what we do, subscribe to our newsletter, come to our events or donate to our cause. Let's build a vibrant LA biotech community together!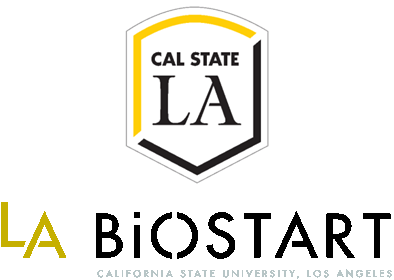 California State University, Los Angeles is ranked number one in the nation based on the upward mobility of its students. Founded in 1947, Cal State LA is the premier public comprehensive university in the heart of Los Angeles and is dedicated to the mission of engagement, service, and the public good. The University serves more than 27,000 students and more than 247,000 distinguished alumni, who are as diverse as the region we serve. With supports from local and federal governments and philanthropy, we are building a bioscience incubator (LA BioSpace) for regional startups. We have begun implementing a boot­camp centered project, LABioStart, with 20 partners across the region (including Biocom and BCLA). For more information, visit www.CalStateLA.edu or www.calstatela.edu/LABioStart.
For partnering and sponsorship opportunities, please email: LABioStart@calstatela.edu
BCLA Core Sponsors: