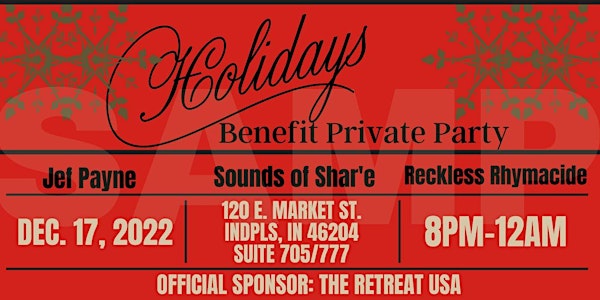 Holiday Benefit Private Party
Tis the season of giving! What better way to give back, than to have fun, while doing so! You don't want to miss this!
When and where
Location
The Retreat USA 120 East Market Street #Suite 705 Indianapolis, IN 46204
About this event
This year, we're bringing you a new experience. Come out and support a great cause, with a few dope CreaTives. Not only will you enjoy this exclusive experience, 20% of all proceeds are going to a few needy families of Indy. It's definitely going to be a vibe, you don't want to miss out on. It's the holidays, and we're feeling pretty giving, boah do we have some surprises for you!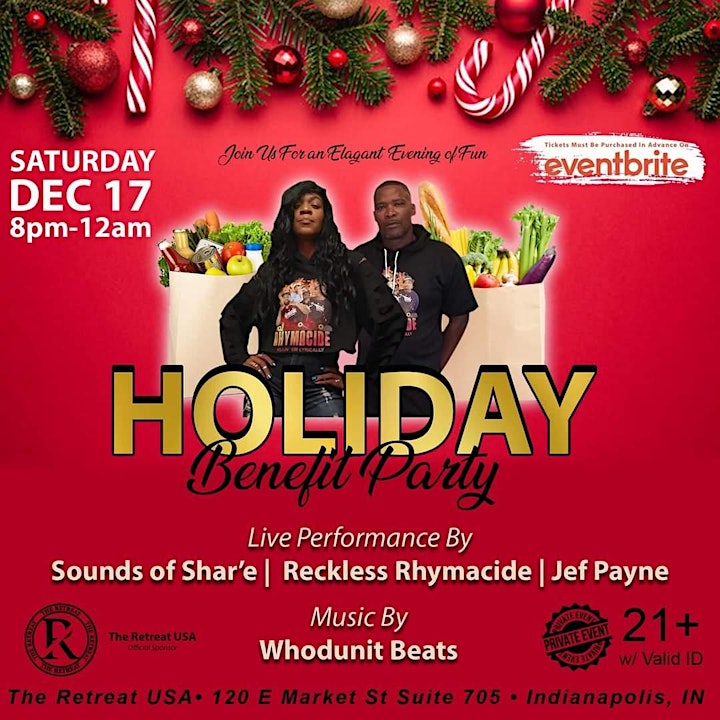 Come be in the presence of 3 of Indy's chart topping artists, for an exclusive night, featuring one of the dopest DJs in the Mid West on the 1's and 2's. Who doesn't enjoy being around great vibes, great people, great music and great food? Come on down!