Description
Living Bread's 3rd Annual Holiday Art Show and Silent Auction will be at the Greenville Center for Creative Arts on Thursday, December 5, 2019 from 7-9pm!
Proceeds from the auction will directly benefit Living Bread and support the programs that provide much needed mental health and nutrition counseling services for individuals with eating disorders.
Living Bread is a non-profit local to Greenville and the upstate. Our mission is to inspire hope and healing in those who struggle with eating disorders and believe the lie that their bodies are unlovable. Our financial assistance program provides funding to help those who would not otherwise gain access to treatment for this life-threating disease.
This will be a fun night of art, music, and friends. And a great opportunity to buy your holiday gifts from local artists while supportign a great cause! We will have a variety of art ranging from traditional paintings to woodworking, jewelry, ceramics, fabrics, and more.
Tickets are 15$ in advance or 20$ at the door. We encourage everyone to arrive early. Bidding closes at 8:30. Bidders will need to stay until the end of the event to claim their winning bid. We hope to see you there!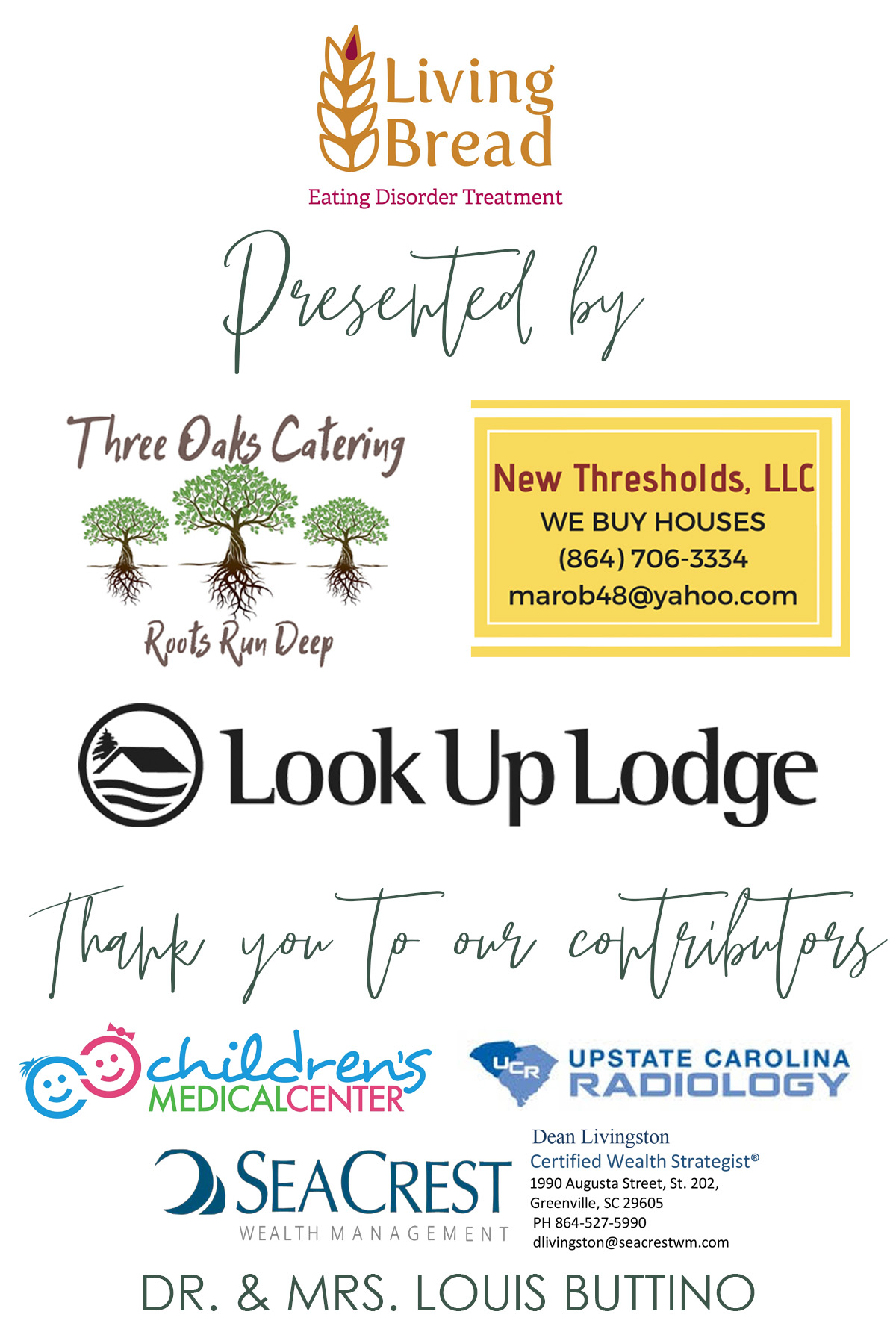 Partners


John and Leslie Wrenn
David Sereque