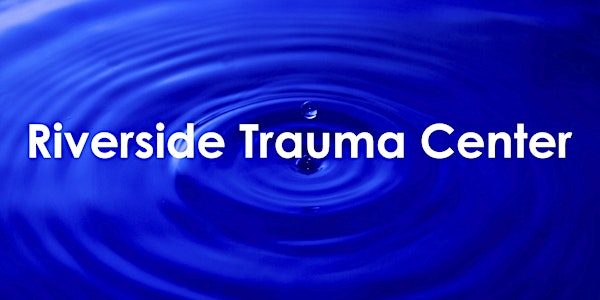 "Holding Steady in Unsteady Times: Working in Contexts of Ongoing Traumatic or Toxic Stress"
When and where
Location
The Verve, Crowne Plaza 1360 Worcester Street (Rte. 9) Natick, MA 01760
Refund Policy
Contact the organizer to request a refund.
Description
Riverside Trauma Center's 9th Annual Conference
"Holding Steady in Unsteady Times:
Working in Contexts of Ongoing Traumatic Stress"
Early Bird Registration Deadline 8/30/19

Conference Description:
No moment exists in a vacuum - each moment occurs within a particular cultural context and brings its own social justice dilemmas. This reality impacts mental health professionals, the people with whom they work, and the relationships between them. This year's annual conference will focus on how professionals understand and make meaning of their trauma work in the context of what's happening in the world, and how that affects what they bring into the room in a meaningful and effective way, which both supports the people they serve and sustains the professionals.
Keynote Speakers:

"Overwhelmed: The Cost of Doubt and the Promise of Collective Testimony"
Leigh Gilmore will place contemporary toxic stress in historical context. She will examine how the MeToo movement has not only cast a light on the global problem of sexual violence, but also reawakened memories of abuse that demand a new hearing. The MeToo reckoning raises expectations that long overdue systemic change is imminent. Yet as soon as calls for transparent processes for reporting were raised, for example, they were swiftly countered with concerns about due process. So much seems to be changing, while so much seems stuck. How do we understand the reproduction of frustrated political, legal, and social reform as an aspect of chronic stress? Leigh Gilmore will offer a perspective on this problem by revisiting Anita Hill's testimony as the relevant touchstone for Christine Blasey Ford's appearance at Brett Kavanaugh's confirmation hearings. Because trauma and testimony are gendered and racialized constructs with lengthy histories, survivors exert agency in contexts that are marked by histories of silencing, including silencing other survivors and their advocates. But just as trauma is reawakened by the MeToo movement, so are testimonial strategies for gaining a hearing. These forms of testimony include collective witness in legal courts and the court of public opinion.
Leigh Gilmore is Distinguished Visiting Professor of Women's and

Gender Studies at Wellesley College and the author of Tainted Witness: Why We Doubt What Women Say About Their Lives (Columbia UP 2017), winner of a 2018 Choice Outstanding Academic Title award and recently issued in paperback with a new preface about the #MeToo movement. As a scholar of life writing and feminist theory, she is the author of the groundbreaking books,The Limits of Autobiography: Trauma and Testimony (Cornell UP 2001) and Autobiographics: A Feminist Theory of Women's Self-Representation (Cornell UP 1994), the co-editor of Autobiography and Postmodernism (U Mass P 1994), and co-author with Elizabeth Marshall of Witnessing Girlhood: Toward and Intersectional Tradition of Life Writing (Fordham UP 2019).Her research on autobiographical literature, feminist theory, trauma, and testimony appears in scholarly journals, including SIGNS, Feminist Studies, Women's Studies Quarterly, Biography, and Profession, and in numerous edited collections.She has been Professor of English at The Ohio State University and Dorothy Cruikshank Backstrand Chair of Women's and Gender Studies at Scripps College, and has held visiting appointments at UC Berkeley, UC Santa Cruz, Northeastern University, Harvard Divinity School, and Brown University. She writes for The Conversation and WBUR's Cognoscenti and appears frequently as an analyst of the #MeToo movement in national and international media. She is currently writing a book on the #MeToo movement.
"Helping Shape Narratives: Working with News and Newsmakers When Responding to Community Tragedies"
In the aftermath of a community tragedy, public narratives about the event play a key role in the acute and long-term response to such events and often have a significant impact on survivors and the clinicians working with them. Yet little training exists for the public, clinicians, and other public health responders on the knowledge, skills, and attitudes to work with journalists and respond to the news itself. This presentation will review controversies, evidence, and best practices to facilitate effective collaborations and consultations with journalists. There are many actions that professionals and the public can take in working with journalists to help shape the public narrative and understanding about traumatic events. These practicies and lessons learned have implications for creating healing narratives in social media and even in clinical work. For professionals, engaging with the news media, while understanding and implementing their rules of engagement, can itself become the path of advocacy.
Elana Newman, PhD,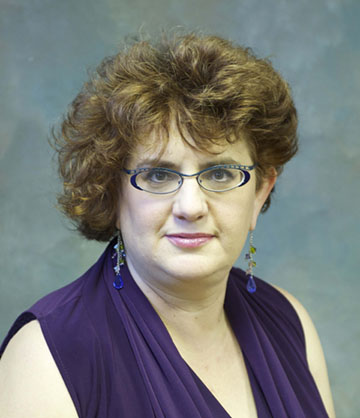 is a McFarlin Professor of Psychology at the University of Tulsa, Research Director of the Dart Center for Journalism and Trauma, and Co-Director of the Tulsa Institute of Trauma, Adversity, and Injustice at the University of Tulsa. She has conducted research on a variety of topics regarding the psychological and physical response to traumatic life events, assessment of PTSD in children and adults, journalism and trauma, and understanding the impact of participating in trauma-related research from the trauma survivor's perspective. She is a past president of the International Society of Traumatic Stress Studies, the world's premier organization dedicated to trauma treatment, education, research, public policy concerns and theoretical formulation.

Additional Presentation:
"Healing Ongoing Traumatic Stress"
Highlighting Riverside Trauma Center's understanding of self-care as an ethical imperative in human service work, this presentation will talk briefly about and provide examles of skills for the "3Rs of self-care": reflection, regulation, and relaxation. The majority of the presenation will involve experiential learning with an EMDR Early Intervention technique called EMDR Integrative Group Treatment Protocol Adapted for Ongoing Traumatic Stress. This technique was initially developed to assist people living in times of disaster and war, but is now also being used to reduce distress among human service workers of all kinds. Additionally, participants will have the opportunity to reflect on and build personal skill in their own trauma stewardship.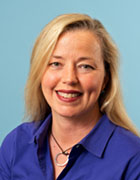 Marlene Kenney, LICSW, MA, Coordinator of the Trauma and Loss Counseling service at Riverside Trauma Center, has over 17 years of experience as a trauma clinician working with children, teens, and families. At Riverside Trauma Center, she conducts trainings on resilience, crisis management, and suicide prevention and postvention, and she responds to community disasters as part of the Trauma Team. She is an EMDR International Association Approved Consultant and practitioner of EMDR therapy, and is trained in a range of trauma and loss specific therapeutic modalities. Her Social Work Master's degree is from the National School of Social Service at the National Catholic University and her Master's degree in Anthropology is from Northeastern University.
Panel Presentation:
The panel will feature providers both living and doing the work in a range of different fields and bringing varied lenses speaking about their experiences and ways that they have found to stay engaged and balanced.
Learning Objectives:
Participants will be able to:
Describe the doubt that survivors of trauma routinely face as a form of bias produced by structural racism and misogyny and to identify testimonial strategies survivors use to counter that bias

Name the "3Rs of self-care" and provide examples of how each may be used in practice

Describe 2 stabilization techniques for self-care or clinical use

List 3 tangible actions that a professional or community member can take to better address news or journalism concerns before, during, or after a community tragedy

Describe at least 3 roles of journalists after community tragedy

Name 3 useful coping strategies that people working with trauma use to remain psychologically healthy
Cost: Conference fees are significantly reduced this year due to the generous support of the Head Family Foundation. Register by 8/30/19 to pay the discount rate of $70 per person. The regular registration cost (deadline is 9/20/19) is $85 per person. $50 per person for Riverside Community Care employees.

Continuing Education: Applications for 6 hours of continuing education credits will be submitted for Social Workers, LMHCs, LMFTs, and Nurses. This training is targeted towards advanced, intermediate, and beginner practitioners. Please contact Jenny Huynh (jhuynh@riversidecc.org) for the status of the CE accreditation. This training is approved for 6 hours of continuing education for Psychologists. Riverside Trauma Center has been approved by NBCC as an Approved Continuing Education Provider, ACEP No. 6992. Programs that do not qualify for NBCC credit are clearly identified. Riverside Trauma Center is solely responsible for all aspects of the programs. Riverside Community Care is approved by the American Psychological Association to sponsor continuing education for Psychologists. Riverside Community Care maintains responsibility for this program and its content.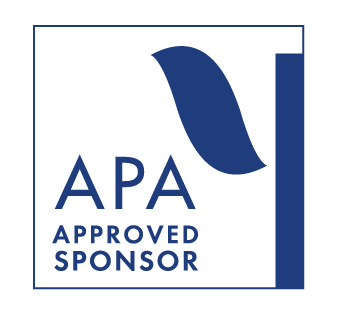 Registration: Pre-registration is required. Complete the registration online here and pay by credit card. Or you can pay by check or credit card by contacting Jenny Huynh at 781-433-0672, ext. 5738 or jhuynh@riversidecc.org, and completing a hard copy of the registration form which is available online. Please make the check payable to "Riverside Community Care" and send it to: Jenny Huynh, Riverside Trauma Center, 255 Highland Ave., Needham, MA 02494. To request any accommodations, please contact jhuynh@riversidecc.org.


Refund Policy: Refund requests received by 8/30/19 will receive a full refund. Refund requests received by 9/13/19 will get a 50% refund. Refunds are not available after 9/13/19. Please use the Request Refund feature on Eventbrite.

Lodging/Accomodations: The Verve, Crowne Plaza Natick can be contacted at (508) 653-8800.
Please share this information with others who are interested in these topics.
There is no commercial support or conflict of interest known for programs or instructors listed in this training announcement.
Agenda:
8:15am Registration
9:00am Welcome & Introductions
9:15am Leigh Gilmore
10:30am Break
10:45am Panel
12:00pm Lunch (included)
1:00pm Elana Newman, PhD
2:30pm Break
2:45pm Marlene Kenney, LICSW, MA
4:30pm Adjourn
Contact: jhuynh@riversidecc.org