Description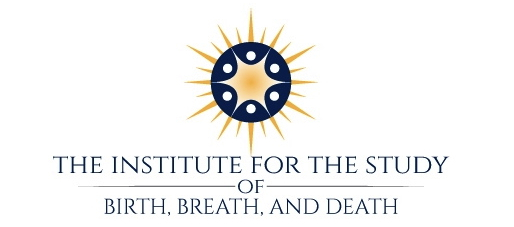 Join nationally renowned speakers and trainers, Chama Woydak, Joanne Zerdy and Cindy McMillan from the Institute of Birth Breath and Death as they guide you through learning invaluable skills for supporting families through miscarriage, stillbirth, and infant death.
If you want to be a resource in the community to work together with families who may face or go through the loss of a baby or child, this training is for you! This includes individuals who are currently working as or studying to be:
Birth/postpartum doulas, bereavement doulas, therapists, midwives, perinatal nurses, family nurse practitioners, obstetricians, lactation consultants, prenatal/postpartum yoga teachers, acupuncturists, chiropractors, hospital chaplains, childbirth educators, faith leaders, and end-of-life care professionals. We also encourage bereaved parent activists to join us.
Truly, anyone with an interest in the subject is warmly invited to take part! This training has been approved for 6 CEU's from DONA International

This all-day program is a deep look into the dynamics of giving comprehensive, compassionate and informed care. We'll keep it practical, tell stories of loss, support, and hope, and offer the three principles of patient-centered care that can guide intentional support and advocacy.
Participants will:
Establish how grieving is a healthy, natural process that requires compassion and support and not as a medical condition that needs to be treated or cured.


Create best care practices that aim to strengthen support networks and provide support for the caregivers themselves


Recognize the importance of the companioning model of care vs. fixing or helping

Explore the healing power of ritual to process grief and maintain connection with loved ones who have died

Identify and convey parent and patient rights specific to your state
Who Should Take This Training?
you serve, support, assist, or work with pregnant and postpartum persons
you haven't received dedicated training for encountering and processing pregnancy loss and infant death OR you have done some training and would like some additional perspectives and materials to support your work

you want to feel confident assisting a client/patient/colleague/friend, their partner and family during a time of infertility, pregnancy loss, or infant death

you think it might be beneficial to reflect on your own experiences with loss, death, and grief as you work to provide the best care for those who are grieving

you wish to connect with the compassionate and skilled caregivers in your community to grow your support network

you are excited to learn about various resources for grief, loss, and bereavement in order to better serve a grieving client, colleague, or friend
To Prepare For This Training
I encourage all workshop participants to read An Exact Replica of a Figment of My Imagination by Elizabeth McCracken and Holding Space—On Loving, Dying, and Letting Ago by Amy Wright Glenn. This reading is Recommended, but NOT Required. Our workshop will utilize ideas and examples from these texts, so you will be able to delve more deeply into this work if you are familiar with these books. FYI: I'm happy to suggest additional related titles, if you are already familiar with these works and would like to read another text.
Equity Seats are available!
In an effort to foster a culturally sensitive, diverse and better-prepared loss support community. Homegrown Babies offers a limited number of equity seats to help offset the cost of attending a Homegrown Babies continuing education training. Click here to apply!
About Your Trainers
Joanne Zerdy is a grieving mother, having experienced the stillbirth of her first child Finlay in 2014. She is also a former university professor in theatre arts. Joanne blends her experience as an educator, researcher, and an open, active griever to advocate for increasing grief literacy, empathy, and community. Joanne's grief work unfolds online and in person through Inviting Abundance, which she co-founded with her husband Will Daddario
Chama Woydak is a DONA certified and Full Specturm Birth Doula, DONA Birth Doula Trainer and Lamaze Childbirth Educator and a trainer for the NC Perinatal Association Lamaze Childbirth Educator Program. She has been attending births as a birth doula in Asheville since 1999 and teaching childbirth education classes since 2002. Her speciality is palliative and loss doula support and pregnancy after loss. She is the owner of Homegrown Babies, and also the owner of Homegrown Families Health and Education Center, an integrative health center in Asheville, NC.
Cindy McMillan is a mother of 4 who has experienced infant loss shortly after the birth of her twin boys in 2002. She is a DONA Certified Birth Doula, Lamaze Trained Childbirth Educator, Advocate and Community Based Doula in Sistas Caring 4 Sistas. Her personal experience with loss, childbirth, and maternal health disparities has made her a strong ally who advocates and fights for women of all races/ages.
If you are a birth professional and sign up for this workshop, then you have the potential of being called to a birth at the very time that the training meets. If you are called to a birth and cannot attend, then I will refund your purchase for this event minus a $25 service fee with no questions asked. Refunds may take between 1 to 2 weeks to process.
In the event of absence otherwise (sickness, weather, etc.), your registration fee is NON-REFUNDABLE.