About this Event
Want more Fun at your Toastmaster meetings?
Looking for new stories, experiences, and personalities?
One of the fastest ways to make that happen is to add new members.
Come to our workshop
"Holding an Exceptional Open House"
Join us and get lots of Ideas, Handouts, Tips, and Tricks that will make your Club Open House a great success.
We promise to share our ideas with you, listen to your ideas, and have an exceptionally great time doing it.
OKC P.R.O.S. is an Advanced Club with lots of experiences and great ideas to share. Perhaps as, or more importantly, we know how to listen carefully and pass on great ideas to others.
Please, get your ticket as soon as possible - they are FREE but we need to ensure that a large enough venue is secured for all who want to attend and there are plenty of handouts for everyone.
Please get your ticket by Feb 15th, 2019.
Have questions, need more information on the Meeting and Workshop contact:
Ray Willis 405-513-1504 or Ray_Willis@att.net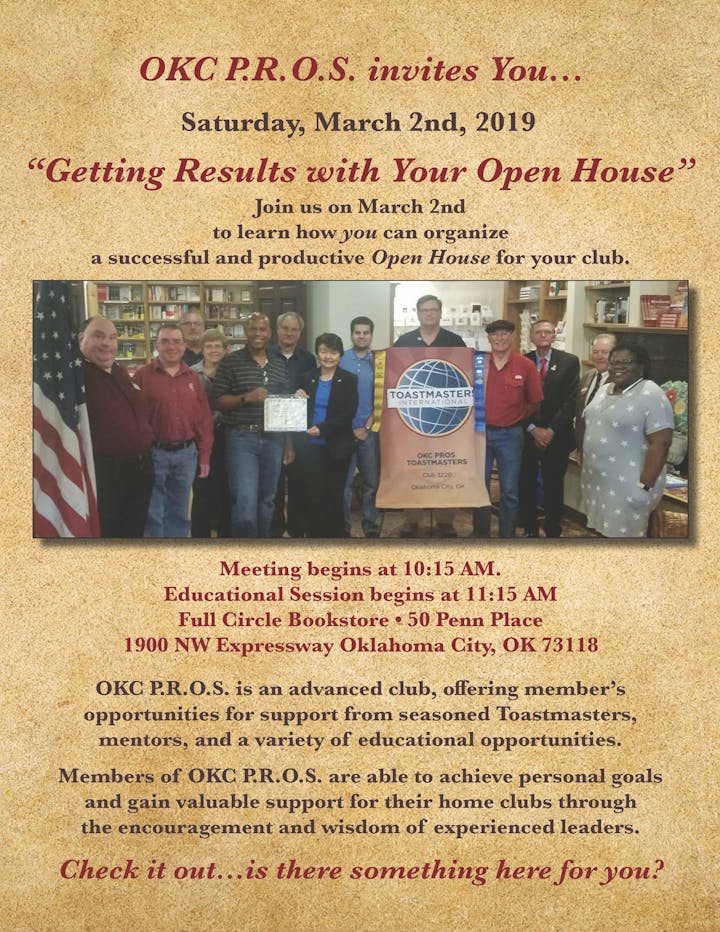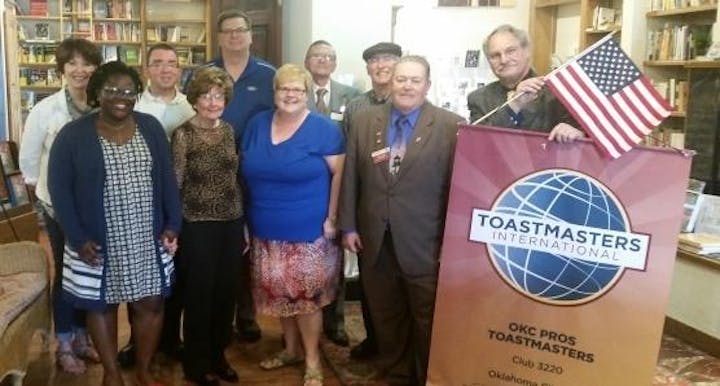 Sign up Early to ensure you get a seat at this special Workshop
The Meeting and Workshop is FREE but we need to know how many are comming to ensure we have seating and handouts for everyone.
Please secure your ticket by Feb 15th, 2019.