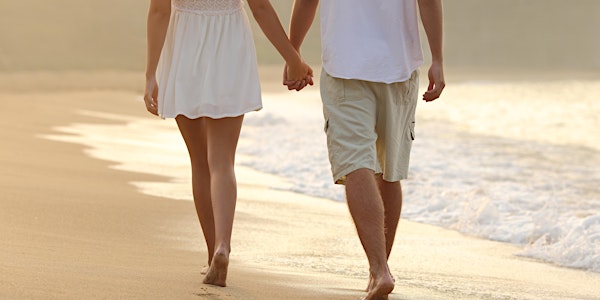 Hold Me Tight® Couples Workshop
A couples workshop led by Claudio and Tricia on Saturday, November 19, and Sunday, November 20 from 9:00 AM to 5:00 PM, 2022.
Refund Policy
Refunds up to 7 days before event
Eventbrite's fee is nonrefundable.
About this event
Are you struggling with your partner wanting to have less conflict in your relationship during this pandemic?
Would you like to learn skills that will allow you and your partner to be more accessible, responsible and emotionally engaged?
Do you want to improve your connection and learn how to be more understanding, accepting and be more connected?
See what the couples who attended the workshop are saying
The Hold Me Tight Workshop was a transformative experience. The amazing amounts of warmth, welcome, and compassion we received from Tricia, Claudio, and all our facilitators made us feel like we had been welcomed into a "Flash-Family." Just remembering their joy helps us feel secure and loved when we need it most. As a couple, we talk a lot and were always trying to improve our relationship – but the workshop took us to deeper places together than we could go to on our own. We have both survived emotional abuse and neglect in our childhood, and this workshop helped both of us be healing agents for each other by being emotionally present. We felt so close – like we were the only two people in the world! – yet, at the same time, we felt deeply connected to the others sharing our experience in the workshop as well. This workshop took us to a new place in our relationship, and we are better for it.
Claudio and Tricia are the perfect team to lead this workshop -- they're warm, knowledgeable, and so, so kind. I can't think of a better way to spend a weekend than having these meaningful, marriage-changing conversations with my partner.
After 52 years of marriage, we still learned about many new ideas and resources to help us on our journey through life together. The concept of being there to support each other as much as possible with each other's feelings is so clearly the answer for us, and it engenders safety as we move forward. We know we are never alone as we take on challenges in the world in order to grow in capability. Thank you so much for teaching us all of this. It is very energizing and love-producing.
About the Workshop
We are Certified Emotionally Focused Therapists and Supervisors and we are here to assist you in our new virtual Couples Workshop based upon evidence-based Emotionally Focused Therapy and the brilliant work of Dr. Sue Johnson. By attending our Virtual Hold Me Tight® Workshop, you will discover and experience a new way of connecting with your partner. Dr Sue Johnson developed the Hold Me Tight® program based on Emotionally Focused Therapy (EFT) and her bestselling book, Hold Me Tight, Seven Conversations for a Lifetime of Love. The following are some of the new ways of how to express love you will learn in this workshop:
1) Learn how to be vulnerable and express your emotions with clarity without attacking or criticizing your partner.
2) Understand your negative interactions, how they become negative cycle patterns and how to get out of them.
3) Become more A.R.E., "accessible, responsive and emotionally engaged" with one another.
5) Learn how to apologize, forgive and repair past injuries.
6) Take emotional risks through honesty and vulnerability.
7) Increase your emotional, physical and sexual closeness.
The focus of Emotionally Focused Therapy is to help partners to more clearly express each other's deepest emotions. Feelings are often hidden, unexpressed and/or misunderstood. During Covid, our relationships have become more strained and stressful due to the increased amount of time we have with one another. In EFT, we help couples learn how to slow down, be vulnerable to identify their primary feelings together, reach towards each other compassionately, take more emotional risks and be responsive in more empathic and loving ways.
Dr Sue Johnson developed the Hold Me Tight® program based on Emotionally Focused Therapy (EFT) and her bestselling book, Hold Me Tight, Seven Conversations for a Lifetime of Love. Hold Me Tight® is a registered trademark to Sue Johnson.
Dr. Sue Johnson is the primary founder and developer of Emotionally Focused Therapy (EFT) which has demonstrated its effectiveness in over 30 years of peer-reviewed clinical research. The incredible success of EFT and Attachment Theory has been revered in many scientific journals, and professional organizations such as the American Psychological Association and media like the New York Times.
Please note that we will try to keep the groups small and intimate. if you are certain that you want to sign up, we encourage you to do so shortly, as it tends to fill up. SPACE WILL BE LIMITED SO SIGN UP SOON.
During this pandemic, take the time to enroll in this convenient virtual workshop that will help you 1) deepen your love and connection, 2) develop new skills to recognize the cycle and patterns that harm your relationship and keep you separate and apart, and 3) begin to confidently highlight the strengths of your relationship, and build on love that already exists. If you should have any questions, please do not hesitate to reach out to us. We love working with couples and have extensive experience to help support you with wonderful resources that will be eye-opening and life-changing. We look forward to working with you soon!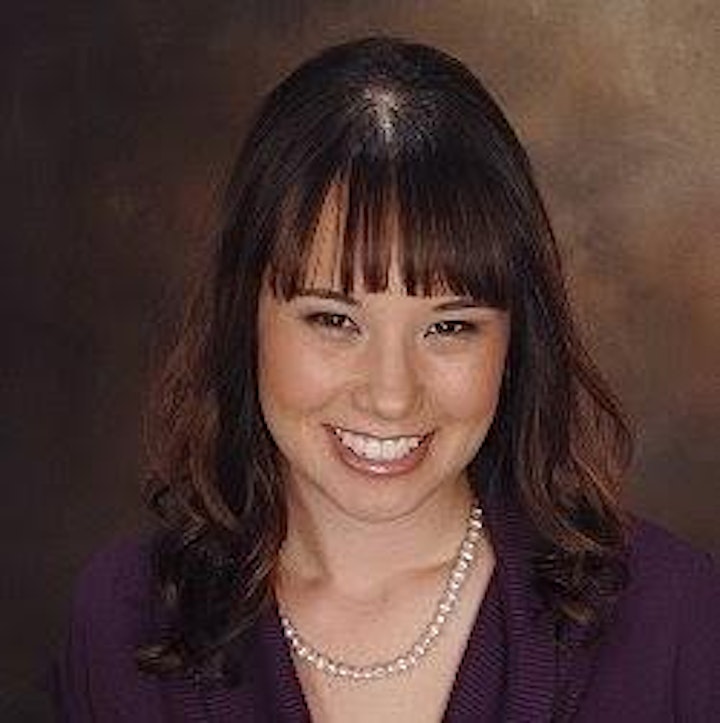 Patricia "Tricia" Kim Walsh, LMFT
(Female Pronouns: She/Her/Hers)
Tricia is a Licensed Marriage and Family Therapist who has been practicing since 2008. She identifies as Hapa, Korean-American and multi-ethnic. Tricia is a Certified Eye Movement Desensitization Reprocessing (EMDR) Therapist and an Emotionally Focused Therapist. Tricia specializes in grief & loss, trauma/PTSD, groups, couples, and children/teenagers. When Tricia is not providing therapy service, she sings in her church choir, enjoys biking, spending time with her husband, family and two cats, Loke & Mocha.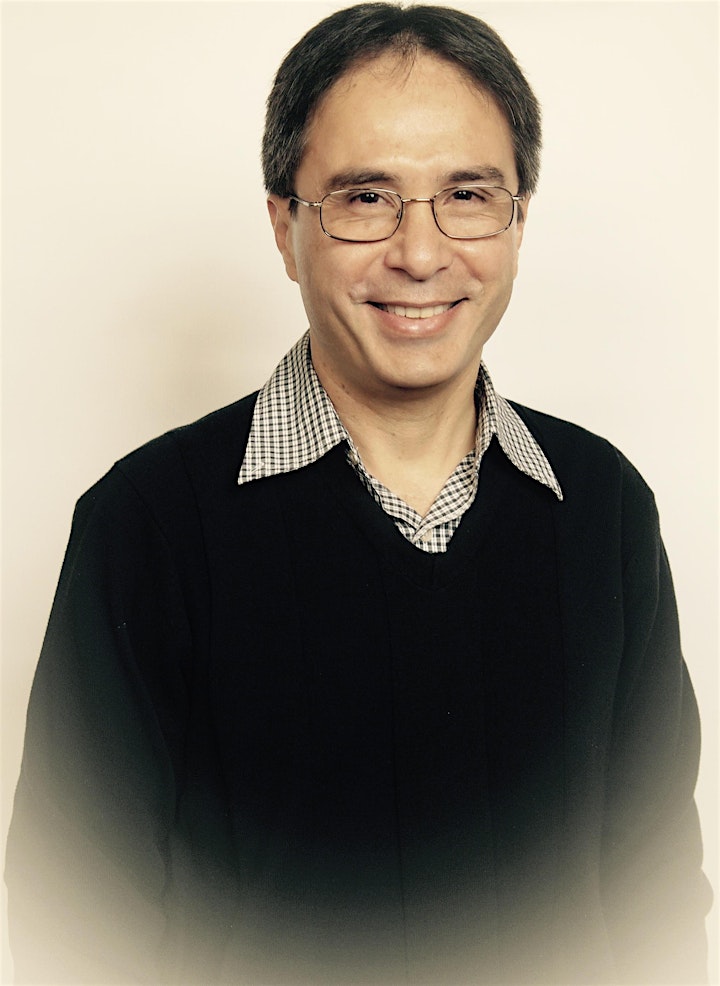 Claudio Vargas Silva, LMFT
(Male Pronouns: He/Him/His)
Claudio is a licensed family and marriage therapist, ordained pastor and professional pianist. He has a bachelor's degree in theology/bible languages and a master's degree in science of counseling/marriage, family and child therapy. He is certified in emotionally focused therapy (EFT) and he has training in Child Centered Play Therapy (CCPT) and Eye Movement Desensitization Reprocessing (EMDR). He is specialized in couples, families and children. When Claudio is not providing therapy service, he preaches and plays the piano for praise in different churches. He also loves spending time with his children and cat, Benji.
"Hold Me Tight®" is a registered trademark to Sue Johnson