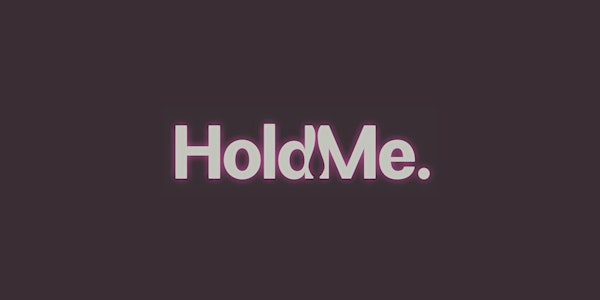 "Hold Me" Exhibition & Art Auction Curated by Rafael De Cárdenas
This October, Children's Museum of the Arts celebrates our 34th anniversary by pledging to make all of our programs 100% free of charge.
When and where
Location
The Future Perfect West Village New York, NY 10014
Refund Policy
Contact the organizer to request a refund.
Eventbrite's fee is nonrefundable.
About this event
You're invited to the celebratory reception of Children's Museum of the Arts' benefit exhibition and auction curated by the architect and designer Rafael de Cárdenas with the leading platform for collectible contemporary design, The Future Perfect, on Thursday, October 6 from 6 PM to 9 PM.
The reception celebrates the incredible work of Harriet Taub, who served as the Executive Director of Materials for the Arts (MFTA) for over 20 years, and remains a beloved friend and mentor to cultural organizations citywide.
Entitled Hold Me, the exhibit explores the intersection of design, childhood, and play culling from diverse artists and artisans across the globe. This special presentation is on view from October 3-7, 2022 at The Future Perfect's exceptional 5-story townhouse located in the West Village in tandem with an exclusive online auction powered by Artsy.
Bid on one-of-a-kind artworks while enjoying exquisite seasonal hors d'oeuvres from Blue Lion and refreshments by Wandering Barman, Topo Chico, and Tara Chardonnay from Ventisquero Winery in Chile's Atacama Desert — all for an extraordinary cause. Guests will also be treated to a special acapella performance from Nicholas Ryan Gant.

Select ticket options include a limited edition tricolor risograph 8.5 x 11" print by Tommy Coleman in collaboration with Endless Editions. Individual prints are available to purchase for $150.
Tommy Coleman is a Florida-grown, Brooklyn-based artist and educator whose investigations of language, confession, and intimacy lead to the creation of staunchly sincere though witty works of art that weed out the invasive moments in our lives and put them in the spotlight. Coleman received his BFA from The Cooper Union for the Advancement of Science and Art and MFA in Sculpture from Yale University.

About Harriet Taub
Harriet Taub is the former Executive Director of Materials for the Arts (MFTA), a program of the NYC Department of Cultural Affairs and one of the largest creative reuse centers in the U.S. Its mission is to keep valuable materials from heading to the landfill, and in turn give these donated items away for free to non-profit arts organizations and public schools in New York City. The New York Times described the program as "like a Kmart reimagined as Pee-wee's Big Adventure." Harriet joined the organization in 1998 and later co-founded and helmed its affiliated nonprofit, Friends of Materials for the Arts, which provides teacher training, arts and environmental education, and community arts programming. In an interview with the Huffington Post, Taub asserted that "without question, the thing I am most proud of and they can put it on my tombstone, is that I helped start the Education Program" at Friends of Materials for the Arts.
Taub graduated from NYU's Steinhardt School of Education and spent her early career in education, then fashion (starting her own children's clothing line, Bumblewear). In 1979, Taub co-produced a documentary film called Sosúa about a community of Jewish refugees who found refuge from Hitler in the Dominican Republic.
She is a 2017 recipient of the Sloan Award for public service, colloquially referred to as the "Oscars for public servants." In 2022, she received a Giraffe Award from second grade students at All Saints Episcopal School in Hoboken, NJ in recognition of her volunteer work with The Lighthouse, a local nonprofit that supports recent asylees and refugees, and as someone who, like a giraffe, sticks their neck out for others.
Harriet retired at the beginning of the pandemic and we are pleased to honor and thank her in this way for her over two decades of service to the NYC arts and educational communities.

About Rafael de Cárdenas
Rafael de Cárdenas is a designer and creative director based in New York. Since 2006, he has maintained a multifaceted international practice encompassing residential and commercial interiors, architecture, furniture design, art advisory, and brand development. De Cárdenas and his studio, Rafael de Cárdenas, Ltd., have been the recipients of numerous awards and were the subject of a book-length monograph published by Rizzoli in 2017. His projects for clients including Nike, Kenzo, Baccarat, Glossier, Cartier, and Nordstrom – as well as numerous private individuals – span the U.S., Europe, and Asia.

About The Future Perfect
The Future Perfect was founded by David Alhadeff in 2003 and has become one of the world's foremost contemporary design galleries. From its inception, The Future Perfect has been distinguished by its thoroughly creative and ebullient vision and strong curatorial focus, which showcases studio-created works alongside one-of-a-kind and limited edition pieces that adhere to Alhadeff's mission: the coalescence of playfulness, craftsmanship, and innovation. Now in its 20th year, The Future Perfect's prestigious gallery program is tailored to its unique locations in North America, with residential exhibition spaces in Manhattan's West Village, San Francisco, and Beverly Hills. By design, each space is a highly customized environment that presents exclusive, site-specific exhibitions from cutting-edge contemporary artists and designers, complemented by an eclectic mix of contemporary production and gallery pieces — all of which can be discovered under one roof.
About Children's Museum of the Arts
The mission of Children's Museum of the Arts (CMA) is to unite children and artists to create and share ambitious works of art with their communities and the world. Over the last 34 years, CMA's history in children's art education has had a profound effect on hundreds of thousands of families. CMA's value is upheld in its collection of experiences, and now, a collection of online resources that can be shared across the world, anytime, from anywhere.
About Wandering Barman
Wandering Barman is an innovative craft cocktail brand and tasting room based in Brooklyn, NY. Incorporated in 2016 by Roxane Mollicchi, Julian Mohamed, and Darren Grenia, the company was made in direct response to the need for better bar management, profitability, and accessibility within the cocktail space. Industry veterans, the founders quickly determined their brand mission as one of transparency, simplicity, precision, craft, and democratization. Their first bottle was sold in 2018, followed by the opening of their proof of concept tasting room in Bushwick in 2021. Available in hotels, jazz clubs, grocery stores, museums, and restaurants across the US, Wandering Barman is determined to provide a quality cocktail at an affordable price, providing full transparency into ingredients, sourcing, and creation to a diverse consumer base. wanderingbarman.com
With special thanks to our host committee: Spencer Bailey, Kate Berry, Barbara Briones, Adam Charlap Hyman, Kyle DeWoody, William Floyd, Alexandra Sorokolit Frankel, Laila Gohar, Kim Hastreiter, Tom Healy & Fred P. Hochberg, Sarah Hoover, James Leary, Hyunjung Lee, Sarah Levine, Jessica Ogilvie, Paola Oxoa, Camille Okhio, Monique Pean, Katherine Salyi, Andrew Zuckerman
The non-tax deductible portion of an individual ticket is $100. Contributions are fully tax deductible. Tax ID # 13-3520970