Description
Buy-in is

$125 (includes $25 entry fee). Active duty Marines play for free!
Spots are limited so sign up now! We will have tons of prizes and giveaways!
If you can't make the event, please consider sponsoring a marine to play for $125.
Contact Jason Katz (katz92130@gmail.com | 858.245.5289) with questions or for more information.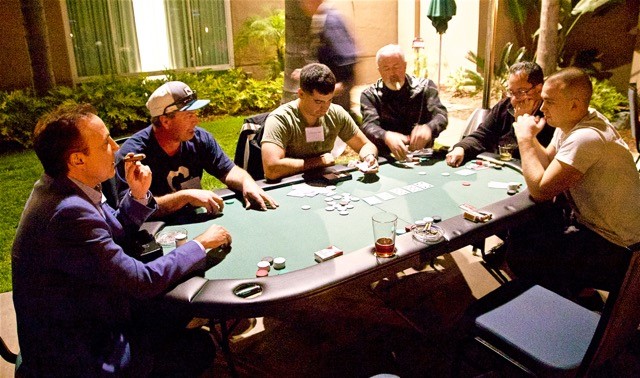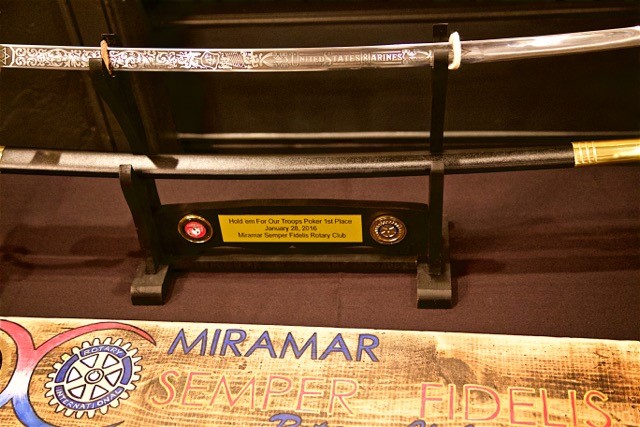 ---
Sponsored by the Miramar Semper Fidelis Rotary Foundation (A 501C-3, not for profit). Your participation will allow us to provide more Deployment/Welcome Home Packs (as seen in the picture above) to our troops. Our small club has successfully prepared and delivered thousands of deployment bags in the last quarter of 2017.
Here is a quick video from the Marines thanking us for our deployment bags. This is one of the many programs our club focuses on to support active duty military and the funds raised from this event will allow us to purchase more bags.
Interested in helping with our care package program or learning more about how Rotary services our community? Give us a call.
Chartered in July of 2009, The Miramar Semper Fidelis Rotary is the second of only three service clubs anywhere in the world that meet on military bases (the first is the Rotary Club of Camp Pendleton, CA and the newest is the Rotary Club of Naval Base San Diego). We are dedicated to serving and supporting the Marines, Sailors, service members, and service family member of MCAS Miramar and in Southern California. We plan community service projects and fund-raising campaigns and events to support those projects and related causes.
Our membership comprises active-duty service members, civil service and non-profit employees, and business men and women and other members of the surrounding communities. Please join us for lunch at the MCAS Miramar Semper Fi Catering & Event Center (Bldg 4472) at 1130 on the first Thursday OR the Butcher Shop (Kearny Mesa location) other Thursdays. No reservation necessary.