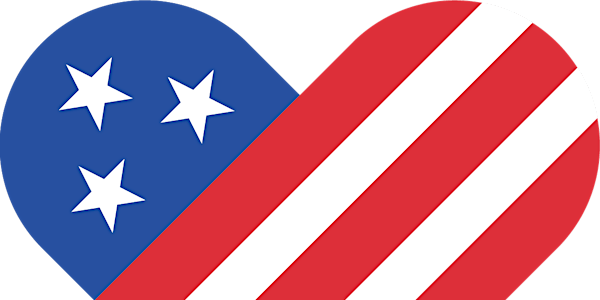 Hold America Together National Gathering
A Braver Angels national gathering to reflect on what is happening in the country and how we can act to hold America together.
Refund Policy
Contact the organizer to request a refund.
Eventbrite's fee is nonrefundable.
About this event
Join us for a national, action-oriented meeting to "Hold America Together" in light of recent events in Washington and the upcoming Inauguration.
We'll gather strength from one another. We'll listen to people who voted differently. We'll find ways forward together. Most of all, we'll leave with action steps that each of us can take to serve and heal our country.
We will defeat fear with patriotic empathy.
We will defeat despair with active citizenship.
We will defeat violence with the power of love.
We'll hear from Braver Angels leaders on the moment we're in and how we might respond, and from a panel of red/blue friends and colleagues. Speakers will include the following:
*Rep. Dean Phillips (D-MN) and former Governor Gary Herbert (R-UT)
*Greg Smith (Red) and Kouhyar Mostashfi (Blue), founding co-chairs of the first-ever Braver Angels Alliance and stars in the documentary, "Braver Angels: Reuniting America."
*Carlos Hernandez (Red) and Amania Drane (Blue), leaders on the Braver Angels of Color Advisory Council
*Rev. Franklin Ruff, pastor of First Baptist Church in Stilwell, KS, and Red Co-chair of the Braver Angels Kansas City Alliance
*April Lawson, Director of Braver Angels Debates
*David Blankenhorn, President of Braver Angels
Please join us on January 12. And between now and then, please do all that you can to invite others to attend – friends, family, all those in your network. This meeting is for America.
This is a free event brought to you by Braver Angels as part of our mission to depolarize America. Braver Angels is a 501(c)(3) non-profit. We invite you to consider a gift to Braver Angels; all donations are tax deductible. Your support will allow us to offer more activities with the ultimate goal of uniting America.