Description
When One Roadrunner Succeeds - We ALL Succeed!

Join us July 6, 2019 at 7:00PM for a celebration of Roadrunner Success throughout the decades. Honorees include the 1971 Men's Basketball State Champions, 1986 Baseball State Camphions, 2011 Men's Basketball State Champions, 2014 Cheerleading State Champions, 2014 Wrestling State Champions, and many other individual State Champions!
We will also be dedicating the Munoz Gym court after the Budenholzer Family which includes Ariziona Hall of Fame Coach Vince Budenholzer and NBA Coach of the Year Mike Budenholzer!
Your purchase of a ticket includes admission to the court dedication and celebration, a Roadrunner t-shirt, and meet and greet with light refreshments following the dedication.
We anticipate a sell out crowd and encourage all to purchase in advance.

Cash or check purchases (without the convenience fee) can be made in person at the District Office located at 1001 N. 8th Ave, Holbrook, AZ 86025.

Overflow seating in the George Gardner Performing Art Center will be available once all Munoz Gym seats have sold out.

Additional shirts will be available for purchase the day of the event. $2.00 extra for XXL & XXXL shirts.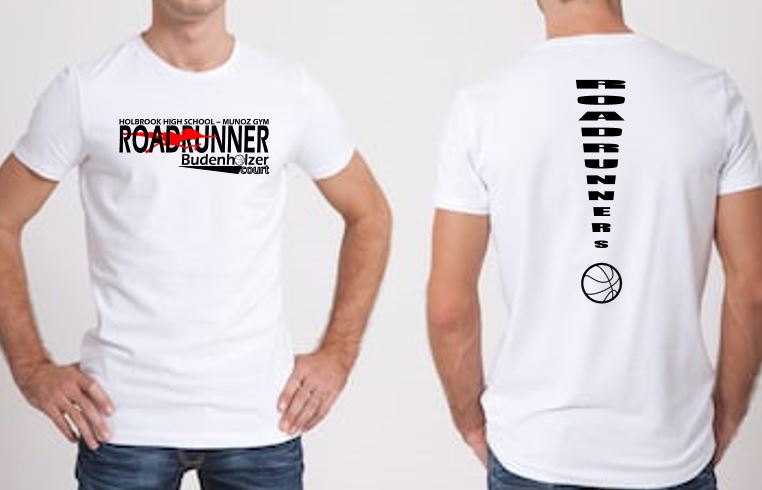 *t-shirt design is not finalized
**Doors open at 6:30, must be in seat by 7:00PM