Holacracy Taster Half Day, San Francisco, Oct. 14

Wednesday, October 14, 2015 from 8:30 AM to 1:00 PM (PDT)
Event Details
Join Us For A Half-Day Holacracy Taster Workshop

 
---

Is Your Organization Operating From A Flat Or A Traditional Top Down Structure? If So, Your Competition Will Scale Faster, Hire The Best Talent, and Dominate Your Market

21st century organizations thrive on self organizing, innovation and purpose. Holacracy is a people-friendly, agile, dynamically steered, self-organizing operating system and governance structure that's been used in a diverse range of industries: retail, tech, government, finance, food, non-profit and manufacturing. 
It's distribution of power, without getting stuck in consensus. It accesses collective wisdom, supports gender equity and maximizes everyone's talents and strengths.  

With Holacracy, Your Organization Will:
1. streamline and optimize decision-making that honors everyone's voice, respects personal expertise, and fuels innovation;
2. implement agile processes and practices;
3. experience transparent meetings with clarity of roles & accountabilities; and 
4. create a clear culture of trust and creativity with happy, engaged employees.
   
Is Holacracy Right For You?  Find Out For Yourself At A Taster Day!

• You'll explore an overview of Holacracy's self-organizing structure.
• You'll discover how Holacracy scales for growth organizations.
• You'll experience a transformative "governance" meeting simulation that creates crystal clear roles, and accountabilities…while dynamically evolving.
• You'll experience a simulation of a "tactical" meeting, that triages operational tensions efficiently and quickly, so you'll never run a meeting process the same way again. (And you won't have to because you can take what you learn and put it into practice right away!)
• There will be lots of time for interactive discussion and Q&A that invites a deeper understanding of "How Holacracy Works"!
Who Is It For?

• Decision-makers interested in learning how Holacracy works.
• Executives exploring adopting Holacracy for their organization and interested in a first low-commitment experience. 
Pre-Work
We recommend you visit our Resources page to review our videos and blogs and listen to a pre-recording webinar, as this workshop will build upon your basic understanding of Holacracy.

Travel Information
Venue information will be shared with participants via email.
---
Cancellation Policy: Discount and Regular price registrations are refundable, minus a 15% fee if cancelled between 30 and 15 days before the event. Cancellations after that point are non-refundable.
---

About The Presenter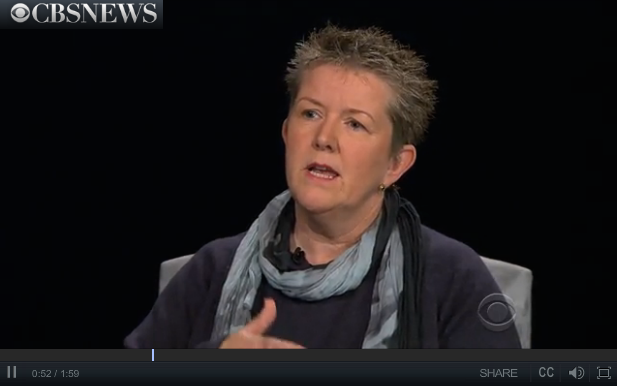 Anna McGrath, CoFounder of WonderWorks, Holacracy® Leading Licence Provider est. 2012. She's a Thought Leader, Speaker, and Co Founder of the Conscious Capitalism Bay Area Chapter. WonderWorks partners with organizations such as Zappo's, Wired, Wikia, Dev Boot Camp, Pantheon Eco Chemicals, Kahler Financial Group, Public Health Institute and Three Stone Hearth.
An in-demand Speaker, Anna has presented at conferences such as Conscious Capitalism, Social Venture Network, Wisdom 2.0, Haas Business School, Center for Innovative Cultures, HR West and ODF Organization Design Forum).
---
For more information, contact Margaret Ryan. 
Margaret@yWonderWorks.com   |   650.757.1160   |   WonderWorksConsulting.com
When & Where

(To Be Determined)

San Francisco, CA 94105


Wednesday, October 14, 2015 from 8:30 AM to 1:00 PM (PDT)
Add to my calendar
Organizer
Anna McGrath, Operationalizing Transformation™ Conscious Leadership & Culture | B Corp Member I Self-Organizing | Holacracy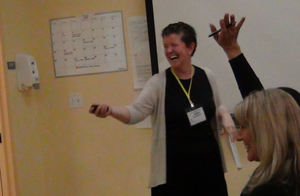 In a nutshell, WonderWorkers love what we do and love the people we partner with.
In order to succeed, 21st century organizations that want to thrive must embrace innovation and purpose. They need an operation system and governance structure that responds quickly to input while supporting agile decision making, and facilitates a network of stakeholders who are motivated by a shared purpose.  
That's where WonderWorks comes in. With a track record of Operationalizing Transformation, WonderWorks supports organizations in producing results that are profitable, scalable, and sustainable, while supporting the people who make it all happen.
Holacracy Taster Half Day, San Francisco, Oct. 14