Holacracy® at Dev Bootcamp - The First Year of Adoption (Free Webinar)

Wednesday, December 10, 2014 from 12:00 PM to 1:00 PM (PST)
Event Details

Join Anna McGrath in conversation with Jon Stowe, President of Dev BootCamp, for this month's WonderWorks Holacracy® Webinar, to discover how Holacracy® nurtures 21st Century business operating practices in the Education and Tech industry.
Dev Bootcamp decided to start implementing Holacracy as its organizational model in November 2013. A year later and having been acquired by the Kaplan Institute, Holacracy® at Dev Bootcamp is still going strong!
Together, Anna and Jon will explore what the first year of Holacracy implementation involves from the inside out. Jon will identify some key learning points and insights as to what went really well, the obstacles they had to face and how implementing across multiple unit locations and an acquisition, brought on its own unique set of challenges & wins.
Anna and Jon will explore the following questions:
What have been the biggest challenges in implementing Holacracy®?

How has Holacracy® practices supported 21st Century educators?

How has Holacracy® impacted the culture of Dev Bootcamp?

Why has Kaplin decided to pilot Holacracy®?
This free, one hour webinar on December 10th is your opportunity to get an insider's perspective on how Holacracy® has transform education. Join our interactive Holacracy Q&A webinar.
The webinar is intended for audiences who already have a basic understanding of Holacracy.  To get up to speed prior to the webinar check out our Holacracy Resource Page.
This event will begin at 12:00 pm PDT (United States). [2:00 pm CDT / 3:00 pm EDT].
We'll send you the event details, instructions for attending a Webex webinar and a reminder email 24 hours prior to the event.
Host:

Anna McGrath
WonderWorks Consulting
First and only Holacracy® USA Based Licensee, since 2012.
Anna McGrath Founder and President of WonderWorks Consulting has been a pioneer in bringing transformational business practices to leaders and organizations for over two decades. Her mission is to support leaders and their organizations to love living and fulfilling their purpose, through conscious leadership practices and the Holacracy® Operating System and Governance Structure.
Guest: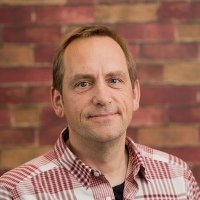 Jon Stowe
President of Dev Bootcamp
A game-changing scheme for training web developers nationwide.
As an entrepreneur, Jon has developed educational businesses of all sizes, from startups to large public companies, and is a firm believer in the benefit of having a beginner's mind. With eleven years of leading startups to his name, as well as ten years in software development, Jon is a product visionary with key insight into the workings of the tech industry. He is passionate about the marriage of human compassion and technology education that takes place at Dev Bootcamp.
Dev Bootcamp
Dev Bootcamp is the nation's leader in training the next generation of web developers. The company aims to provide its students with technical and interpersonal skills, both to succeed as web developers and to experience meaningful livelihood in the real world. Dev Bootcamp emphasises immersive and holistic approaches in all its training. It was a bootstrapped startup, founded in 2012 by Shereef Bishay, before it was acquired by Kaplan Education in July this year.
Organizer
Anna McGrath, Operationalizing Transformation™ Conscious Leadership & Culture | B Corp Member I Self-Organizing | Holacracy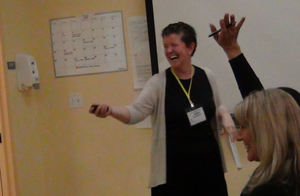 In a nutshell, WonderWorkers love what we do and love the people we partner with.
In order to succeed, 21st century organizations that want to thrive must embrace innovation and purpose. They need an operation system and governance structure that responds quickly to input while supporting agile decision making, and facilitates a network of stakeholders who are motivated by a shared purpose.  
That's where WonderWorks comes in. With a track record of Operationalizing Transformation, WonderWorks supports organizations in producing results that are profitable, scalable, and sustainable, while supporting the people who make it all happen.